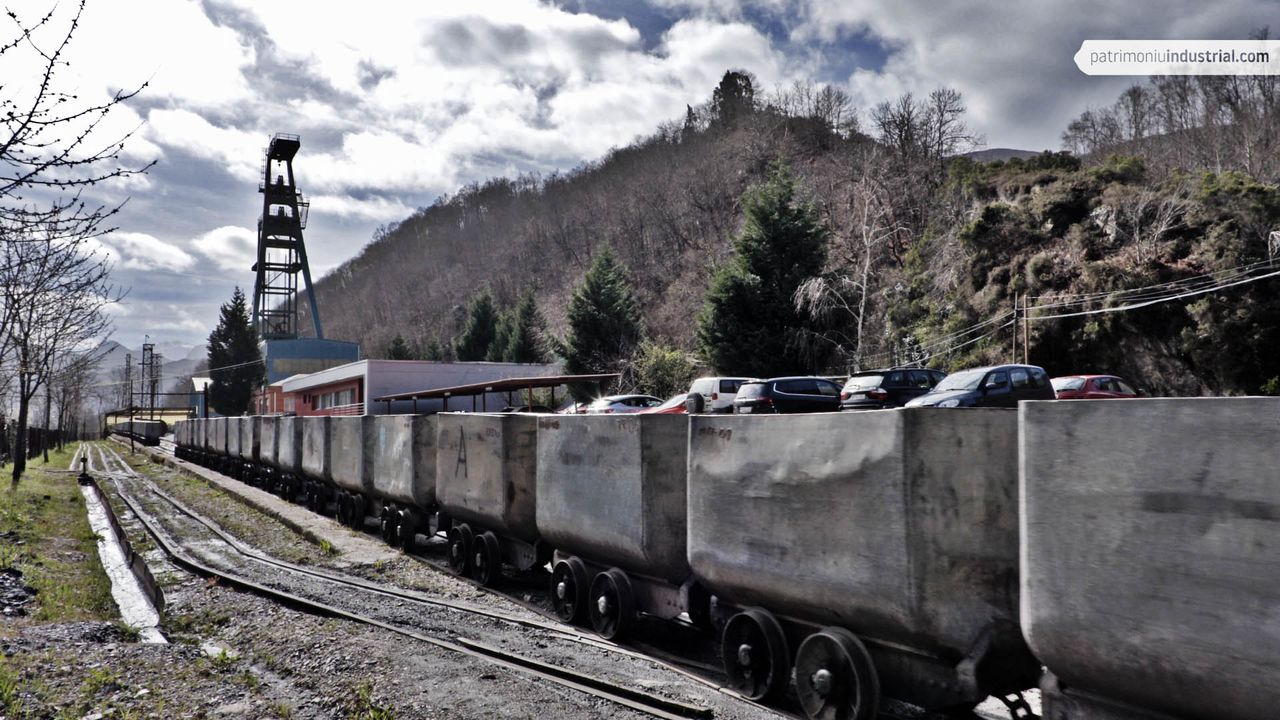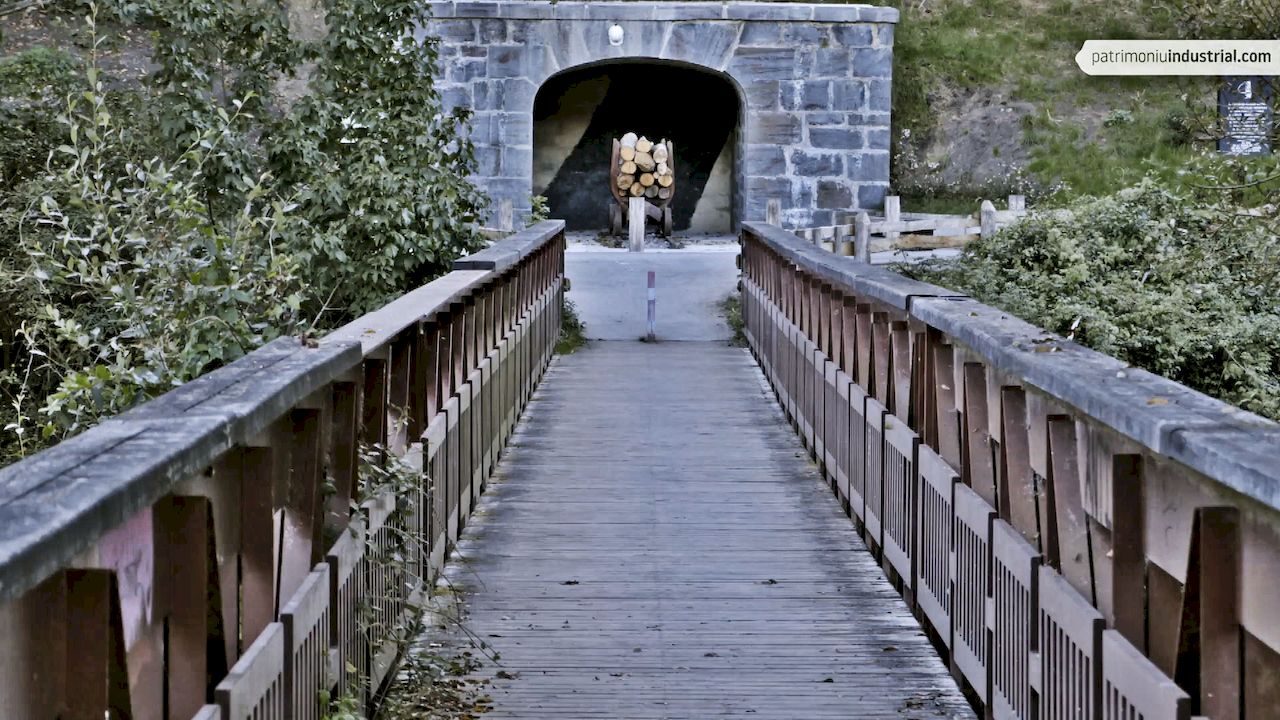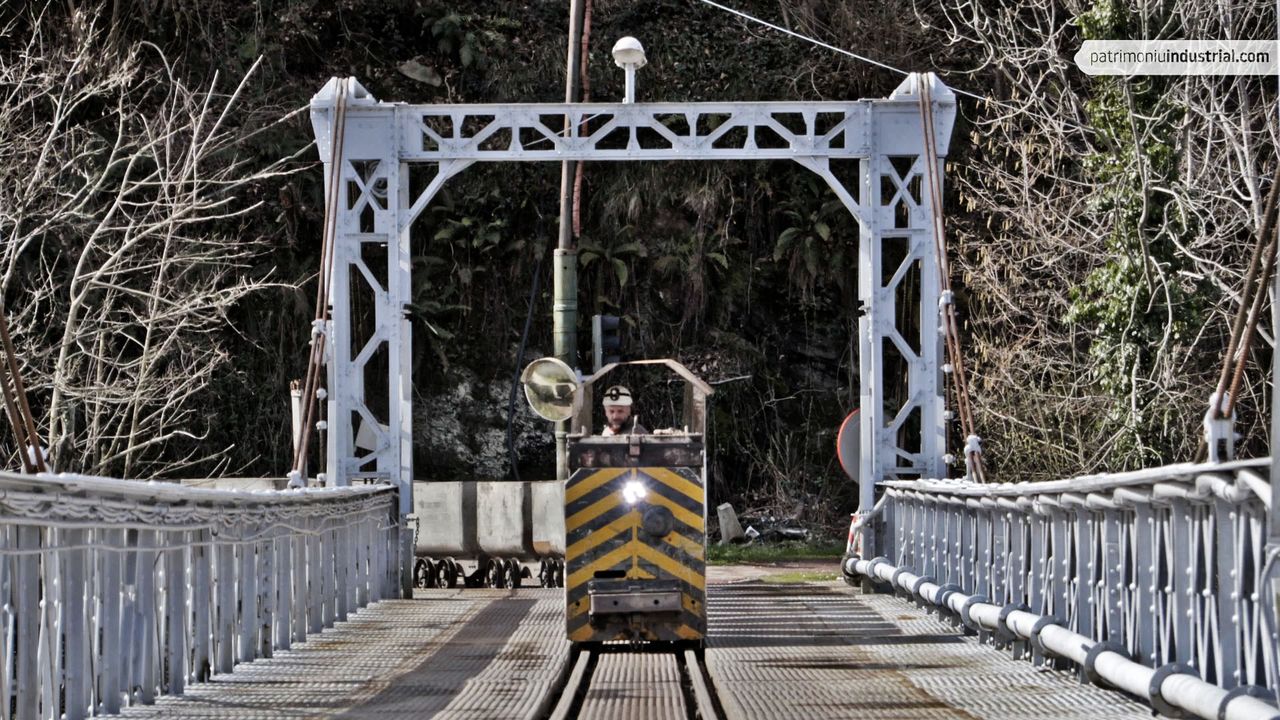 Grupo Laviana of Sociedad Metalúrgica Duro Felguera was made up of two vertical mine shafts, Carrio and Barredos, and a mountain exploitation, Rimoria, on the border with the neighbouring council, San Martín del Rey Aurelio.
Carrio and Rimoria are located on the left bank of the Nalón river while Barredos is on the right bank, together with a central area where there were facilities such as workshops, the wood warehouse and the loading dock over Langreo Railway. With this layout, the Nalón river became an important obstacle that had to be avoided in order to get the production of the Carrio Mine and the mountain groups to the railway.
Until the Rimoria bridge was built, the wagons crossed the river by means of an overhead cable system that suffered frequent stoppages due to breakdowns. Because of this, the container and the load often ended up at the bottom of the river. To put an end to this situation, it was decided to build a bridge to allow the passage of electric locomotives to pull the wagons.
Duro Felguera designed a steel bridge following a particular type of bridge, i.e. an upper deck with three sections on metal piers and, at the same time, suspended. This solution makes it possible to bridge the distance between the two banks without intermediate supports in its large central section, which has a span of 50 metres. The bridge structure consists of two main beams joined by cross beams. The main ones are 2 metres high and are supported on metal piers that also serve as supports for the steel cable structures. The cross beams, separated by 2.5 metres from each other, are suspended every 5 metres from the floating cables. The deck is 5 metres wide and the original project included three 650 millimetre gauge tracks. Currently, the central track is the only one in operation.
The set of bridges of Grupo Laviana includes another metallic section over the loading dock and the Langreo Railway and a crossing over the road from Oviedo to Campo de Caso.
The Rimoria bridge, an extraordinary work of engineering, is still in use and it exhibits its slender image over the Nalón river.