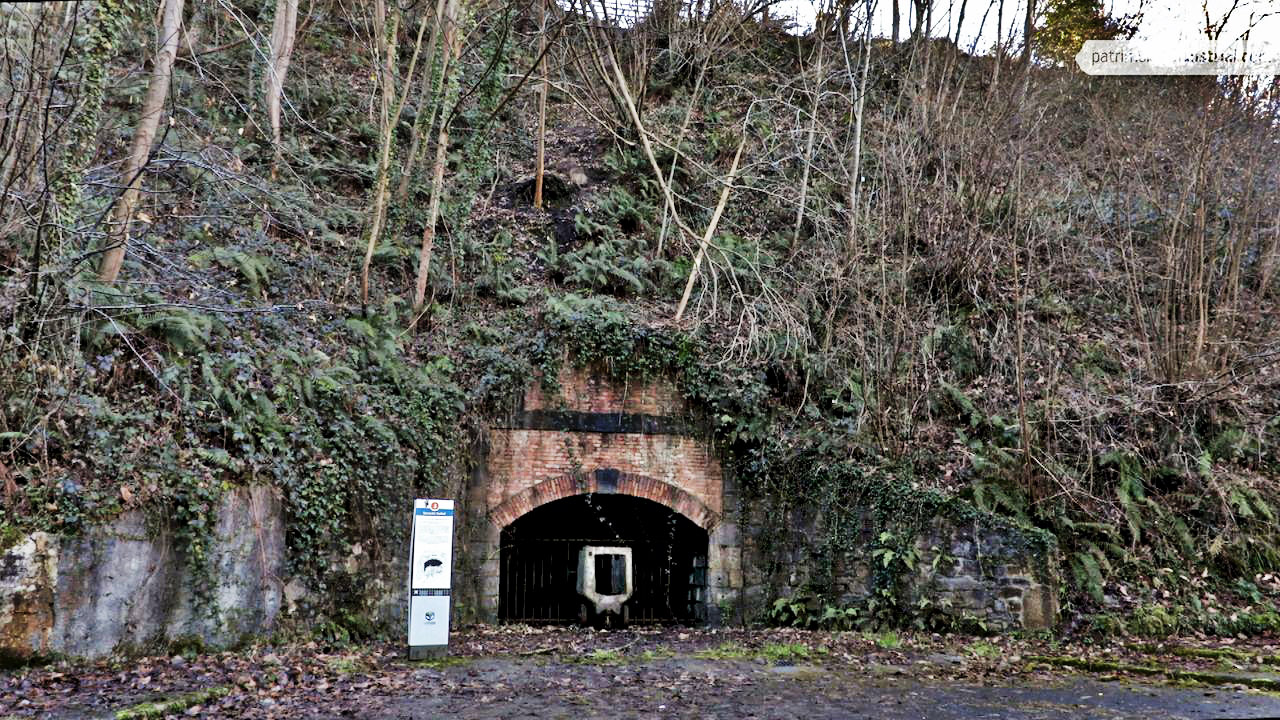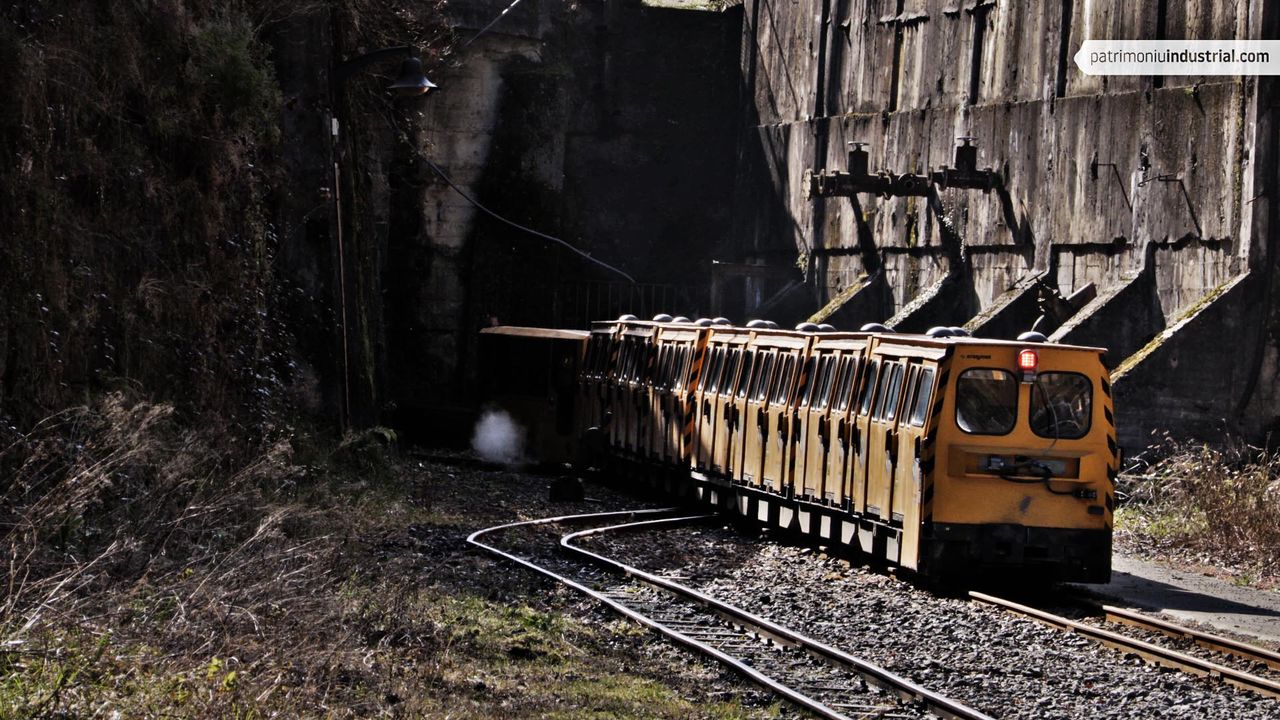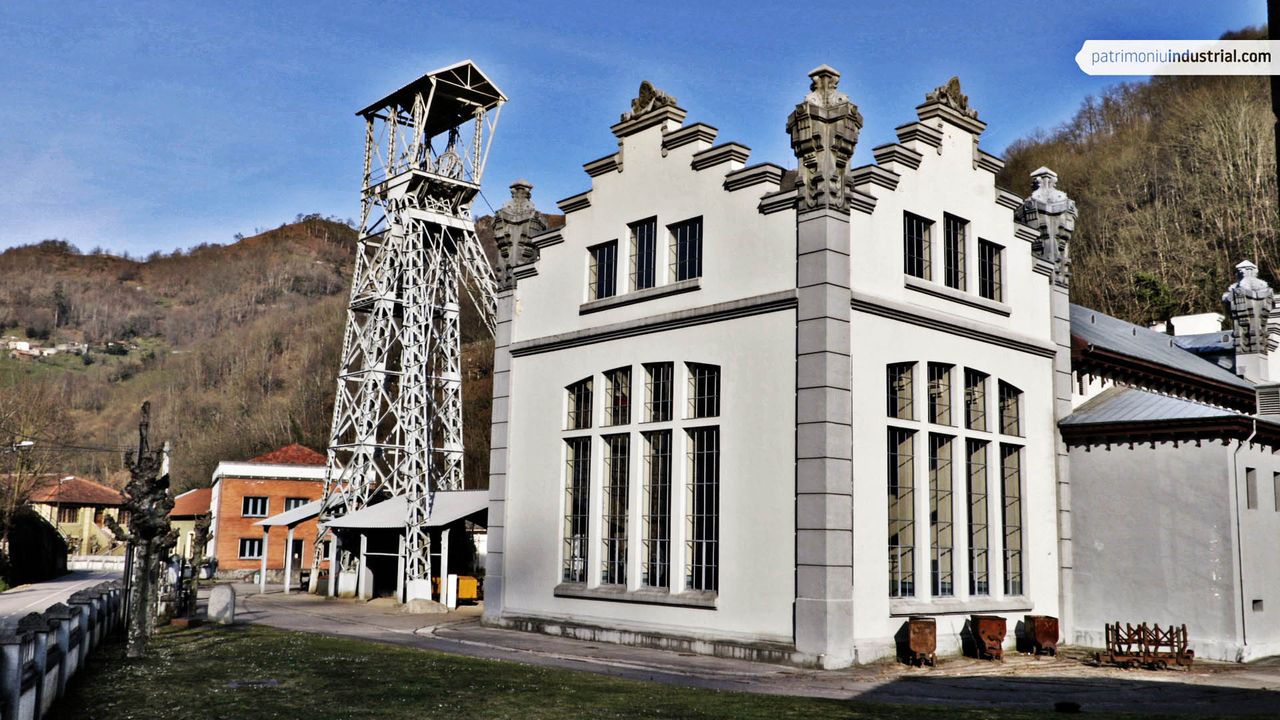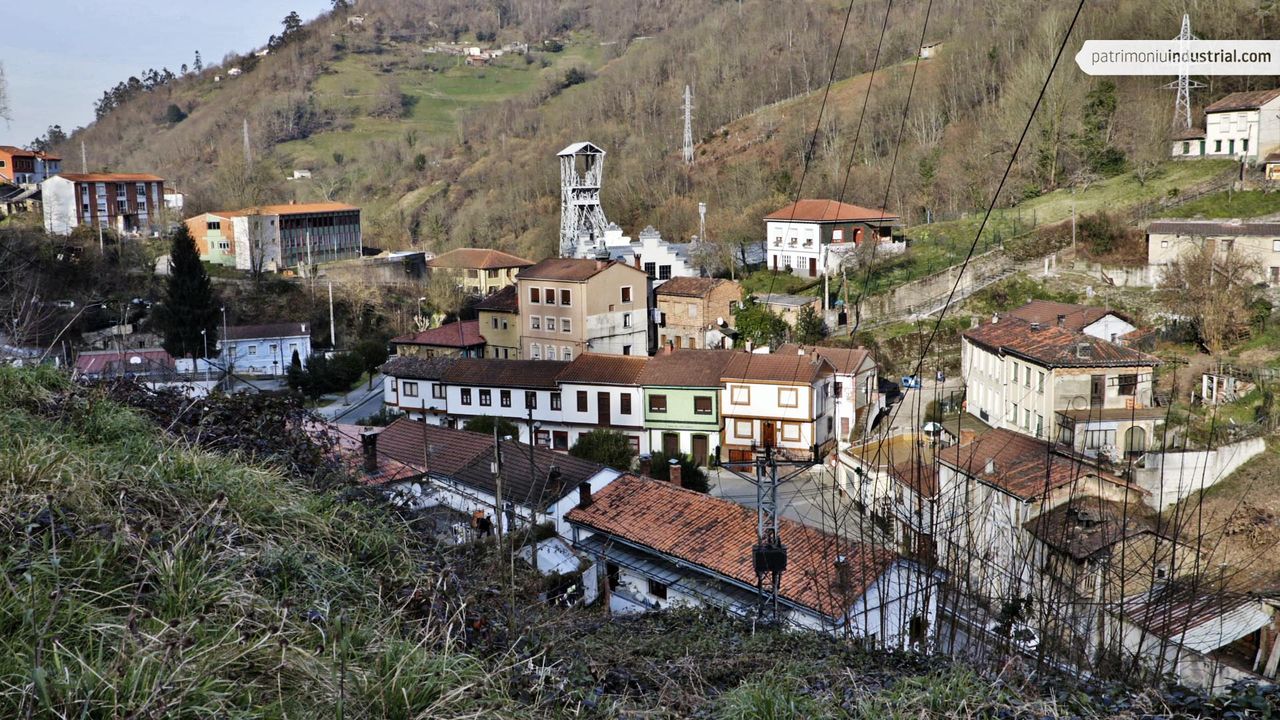 Carbones de La Nueva (La Nueva Coal Company), a well-established business in the Samuño river valley in Langreo, was acquired in 1925 by the Royal Mining Company of Asturias (Real Compañía Asturiana de Minas, RCAM), which following the closure of its first mine at Arnao (Castrillón) in 1915 had to start buying the coal it required to meet the company's energy needs. And so, Carbones de La Nueva faced new challenges in terms of mining and organization, which involved digging a vertical shaft and forego mountain mining. This is how San Luis mine was born on the riverbank of Samuño river.
The powerhouse building is worth noting. It was built between 1928 and 1930 and was expanded in the Forties without altering its appearance. It is a particularly beautiful building, revealing much attention to detail in areas such as pediments, staggered cornices, zinc pinnacles, and so on. It probably was designed by the company's architect Tomás Acha Zulaica, and stands out in the somber context of industrial mining architecture. It holds the massive 1929 Siemens extraction machine, as well as a Leonard motor-generator, and Ingersoll and Worthington compressors, all of them crown jewels in the history of technology.
The headframe, a magnificent instance of an iron latticework structure, was connected to the powerhouse by means of the extraction cables. The rest of the buildings in the facility are of a lesser relevance yet they are interesting in the way they illustrate the its development and the different purposes the buildings performed, as for instance the dressing room building (a former power station), the electric appliances repair shop (1934) and the administrative offices (1954).
The mine was absorbed by the state-owned company HUNOSA, which shortly used it as an auxiliary facility to the nearby Samuño mine. It remains in its original condition, which makes it one of the most beautiful mines in the region's mining history, as well as a true technology jewel.
Faustino Suárez Antuña