ENSIDESA's Telephone Exchange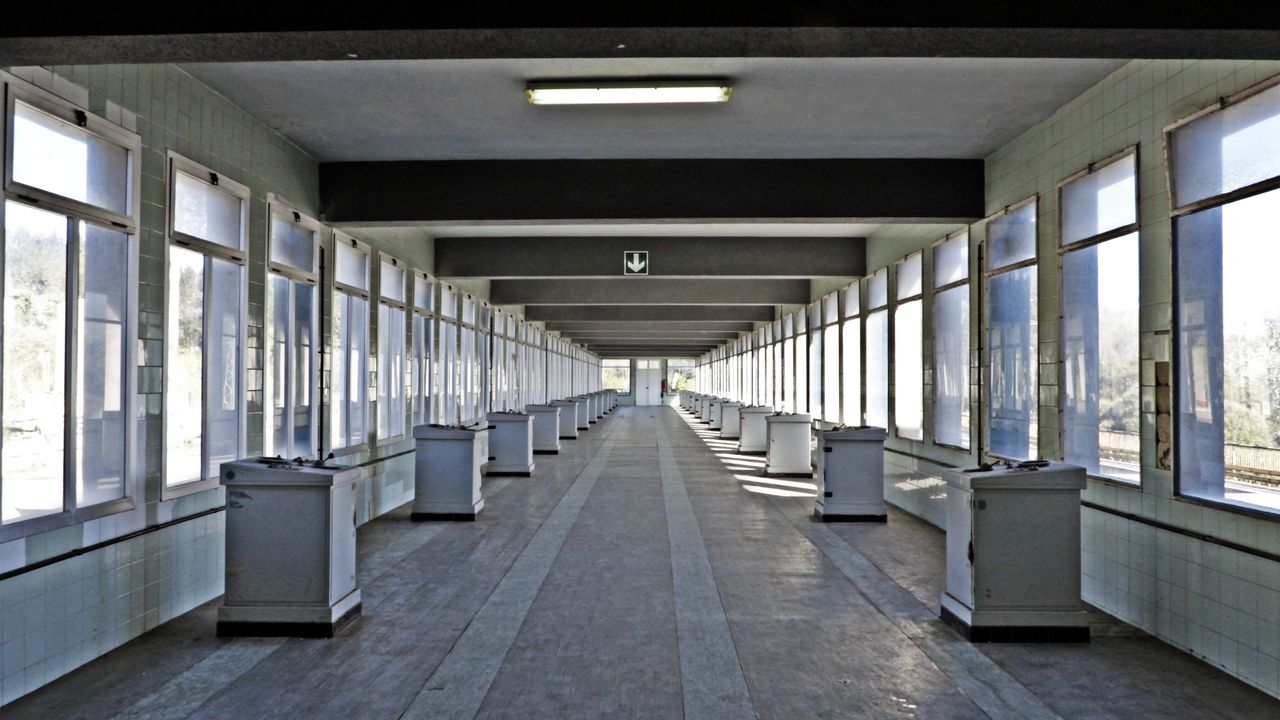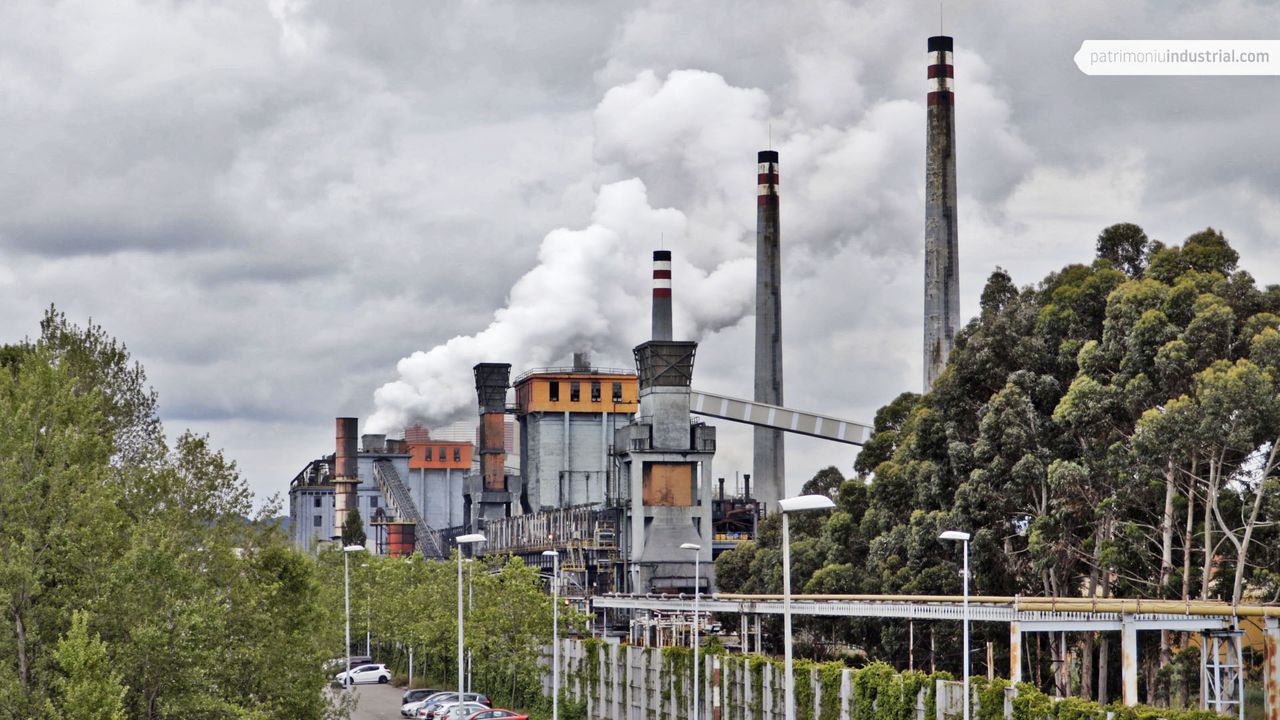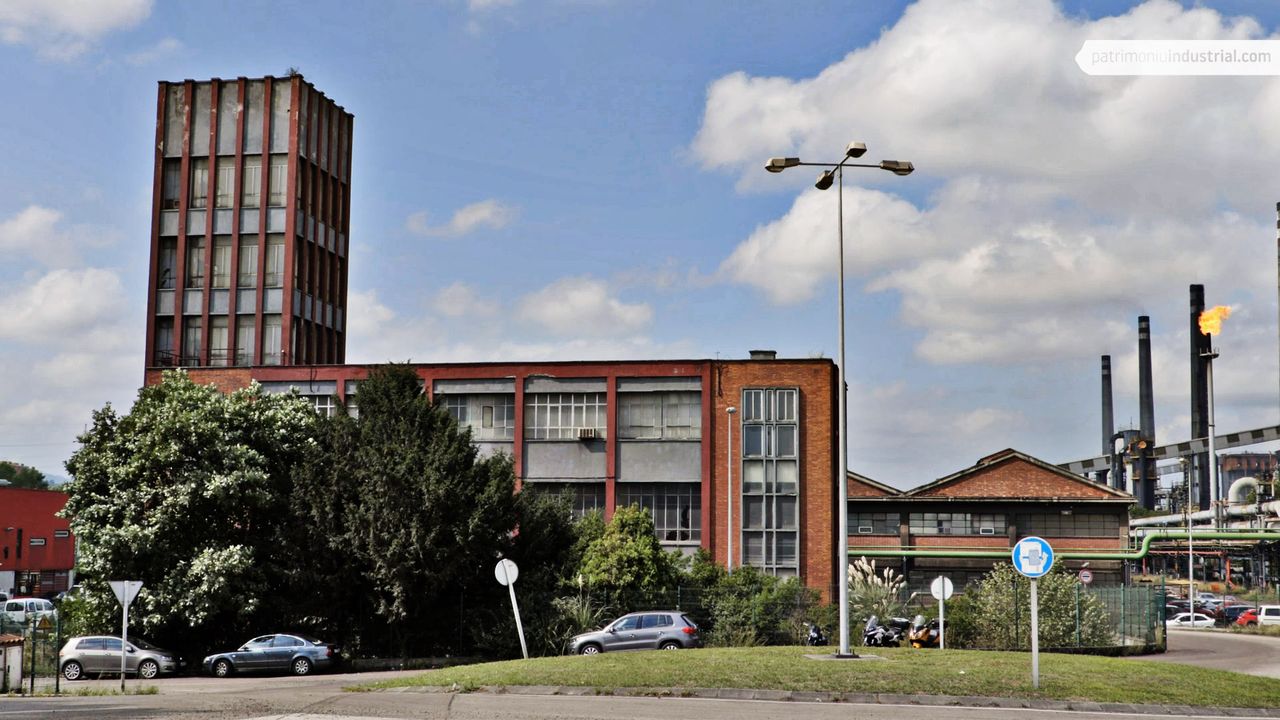 Central Communications Office of Steel National Company (ENSIDESA - Empresa Nacional Siderúrgica S.A.) is located at the base of the gasometers of the coke furnace batteries plant. However, the imposing height of these two structures does not diminish the visual prominence of the building popularly known as "Telefónica".
This building is part of the work of the architect Francisco Goicoechea Agustí (Madrid), who worked with Juan Manuel Cárdenas Rodríguez on the design of many of the company's buildings.
Once it was put into operation by the end of the 1950s, the telegraph and telephone communications service started, with more than a thousand lines and with room to be extended, in 1959, to a total of three thousand. 
Due to its location in a prominent spot, next to the main access to the factory from Llaranes, special care was required as far as the design of the building was concerned. As some authors agree, Goicoechea was influenced by Soviet avant-garde architecture, especially by the projects of the Vesnin brothers, Barjin and Sobdev. He designed a building with a rectangular ground plan and two sections, made of reinforced concrete, and brick for the corners. The lower section consists of three storeys, which housed offices, workspaces and meeting rooms. The second section consists of a six-storey tower with a square ground plan, located on the main façade of the building and set forward in relation to the rest of the structure. Its prominence is enhanced by the treatment of the bays, which emphasises the verticality of the building.
At the front, on both sides of the tower, there were two six-metre-high sculptures made by the artist José Luis Sánchez using aluminium. They represented a sailing boat and a spinner. Due to the deterioration of the plant, once its original function had been abandoned and after having been used for other purposes, both pieces were removed. Their whereabouts remain unknown.
Although it is not protected locally or regionally, its unquestionable value has been accredited thanks to its inclusion in the inventory of the Docomomo Foundation after its demolition was halted in 2015, with a protest led by the "Llaranes" cultural club.
Rubén Domínguez Rodríguez