La Cuadriella Thermoelectric Plant and Stack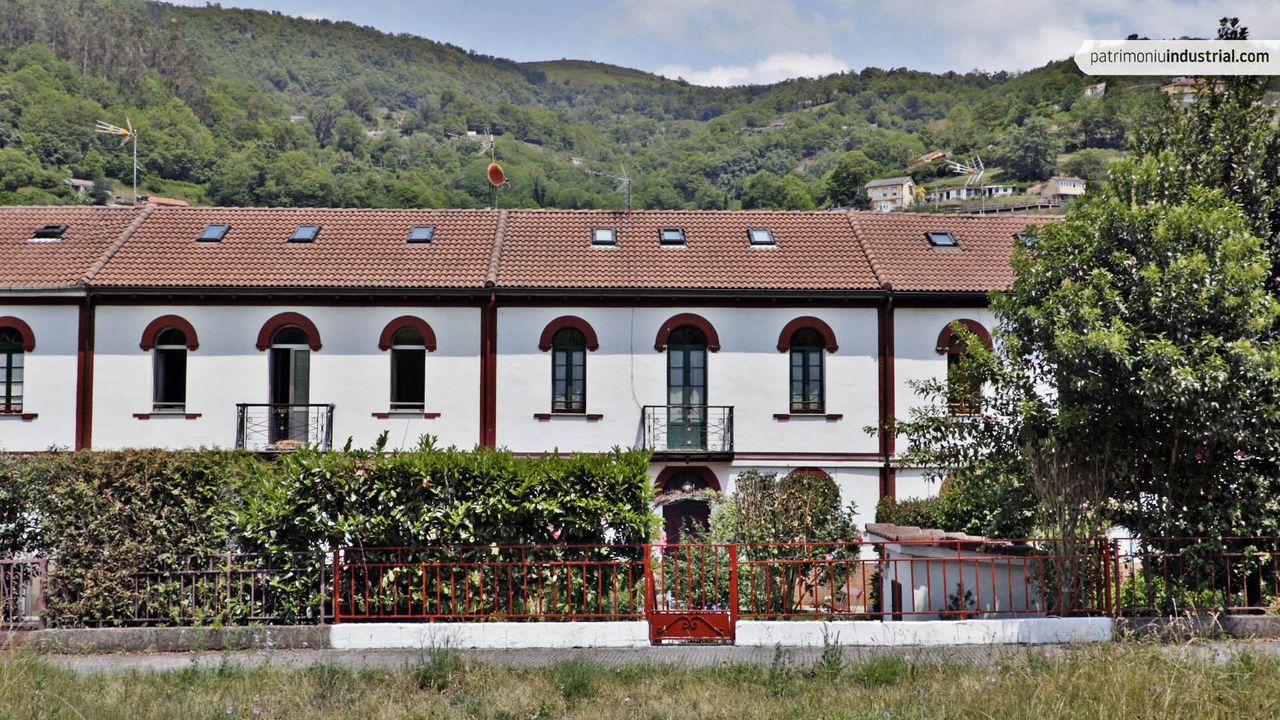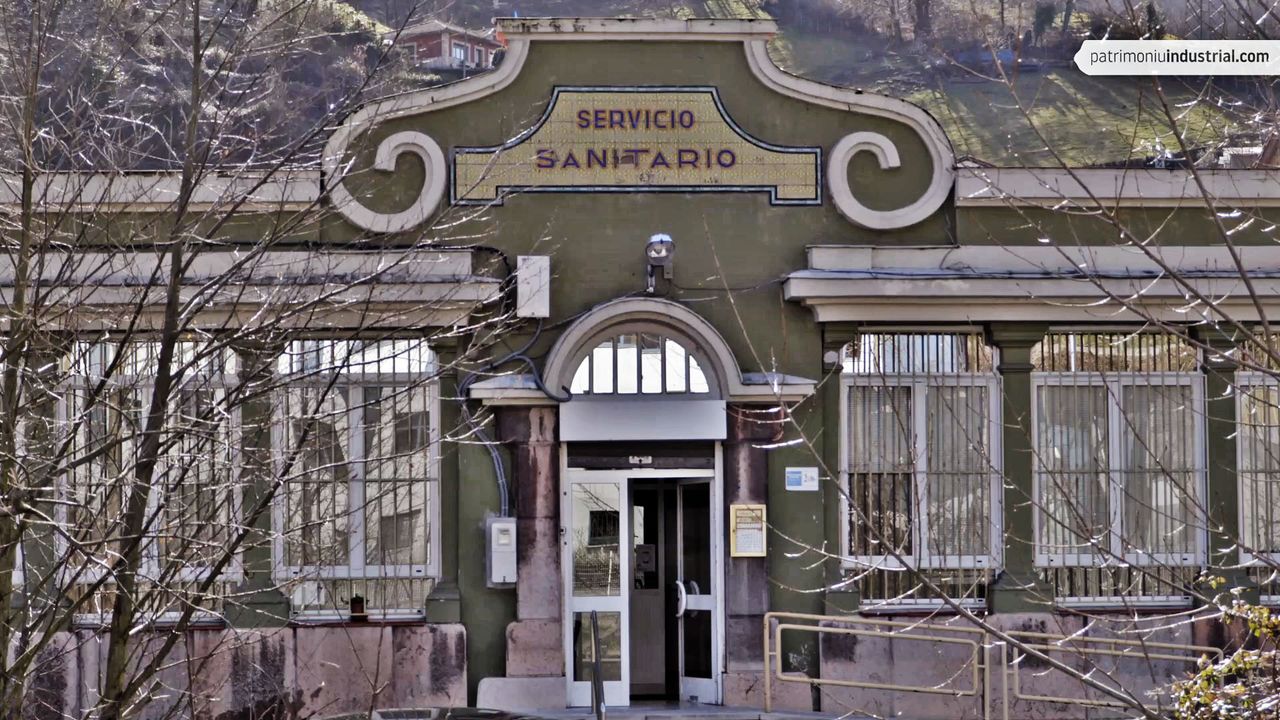 La Cuadriella Power Plant
This thermal power station is located in La Cuadriella, in the Turón river valley. Its construction dates back to around 1915, when it was erected as a larger industrial complex linked to mining.
Its construction was promoted by the company Hulleras de Turón to supply electricity to its production, social and residential facilities. The power station burned coal in furnaces attached to the building -now disappeared- to power the turbine located in the machine room. Despite having been refurbished, the power station is no longer used.
The main building is the only one preserved. It has a rectangular floor plan and an open interior, quite common in this type of industrial facilities, which enlarged the working space. It was built with solid bricks and is covered with a flat-tile gable roof, supported on the inside by metal trusses. 
Its load-bearing exterior walls are articulated by means of a succession of fair-faced brick elements and mouldings. The bays on the sides allow natural light to enter the workspace. These were created by means of three-centred arches, whose keystone and springer of the jambs are noteworthy dimensionally and chromatically. Among the different windows, there are fascias that run along the building from the ground to the impost line. This last element surrounds the entire building like a cornice and is extended towards the side façades. This creates an effect of a triangular pediment crowned by an oculus. The lower part of the building has two- and three-part bays, and some fascias run among them framing the corners of the building.
A twenty-five-metre-high brick chimney designed by Manuel Martínez stands out at the back, separated by the road. It sits on a quadrangular base, and its top, which has been partially lost, has a border composed of false arches and is crowned by a structure made of concentric rows of brick.
Rubén Domínguez Rodríguez