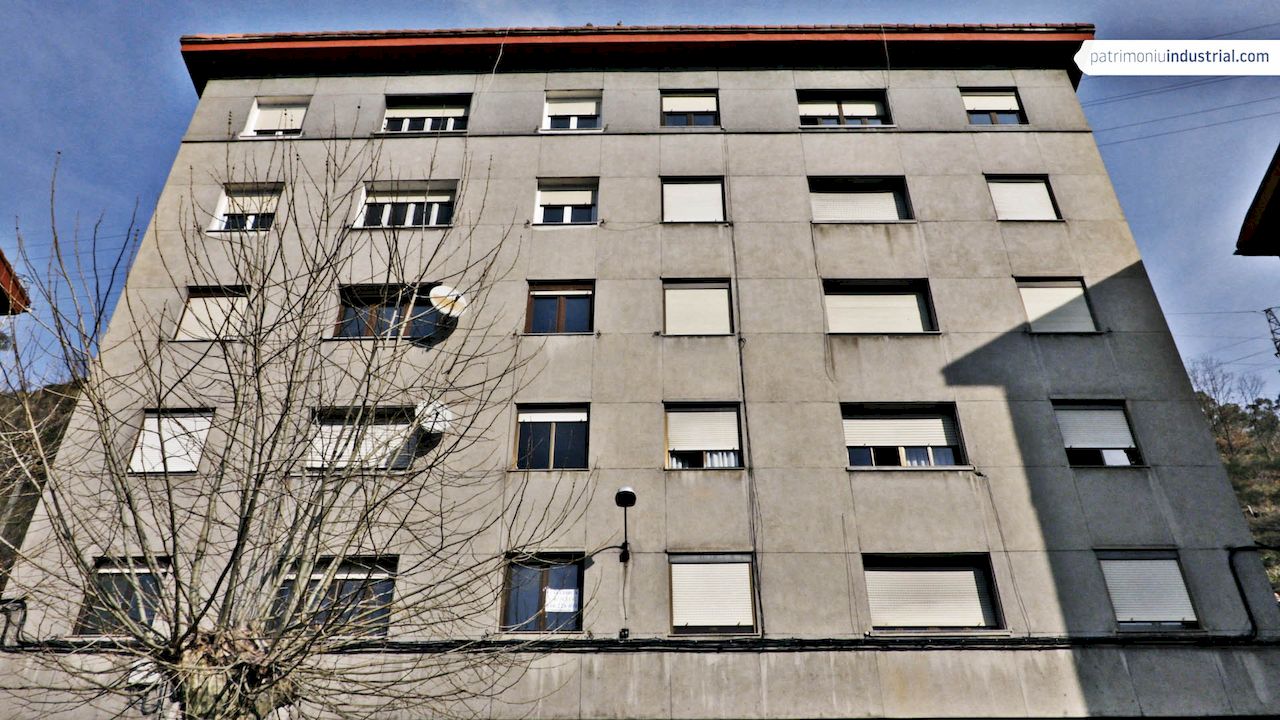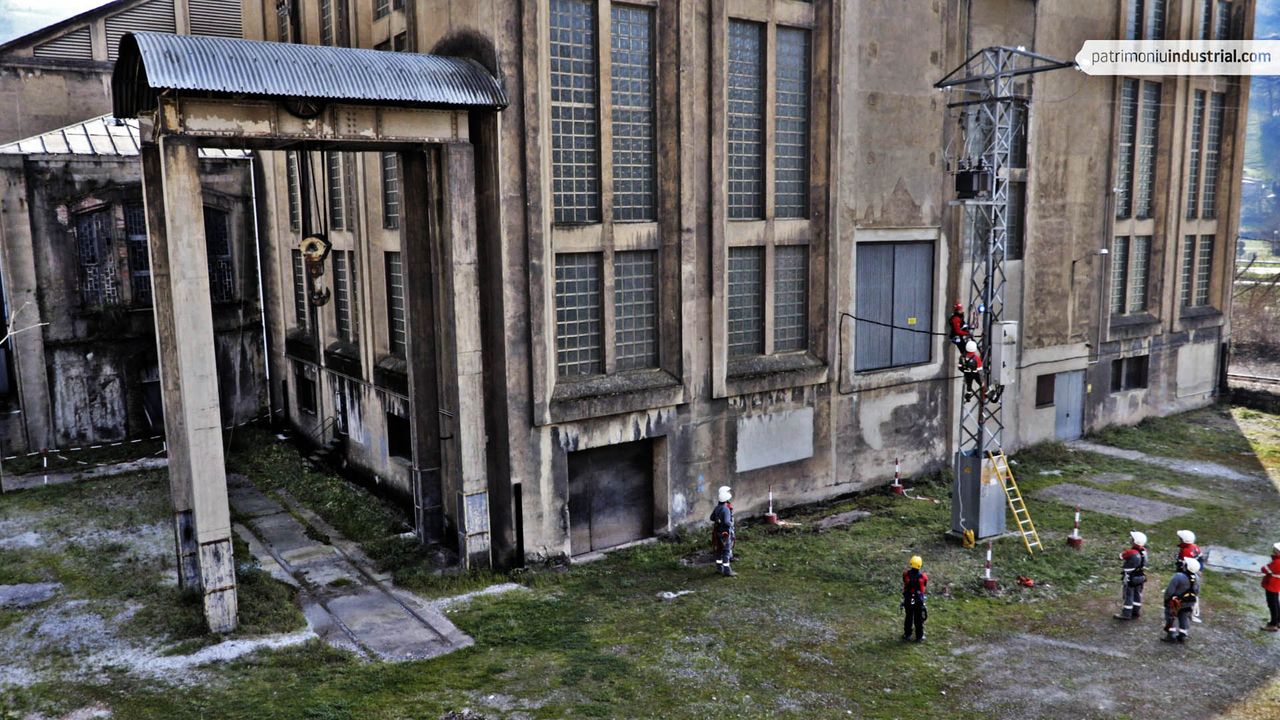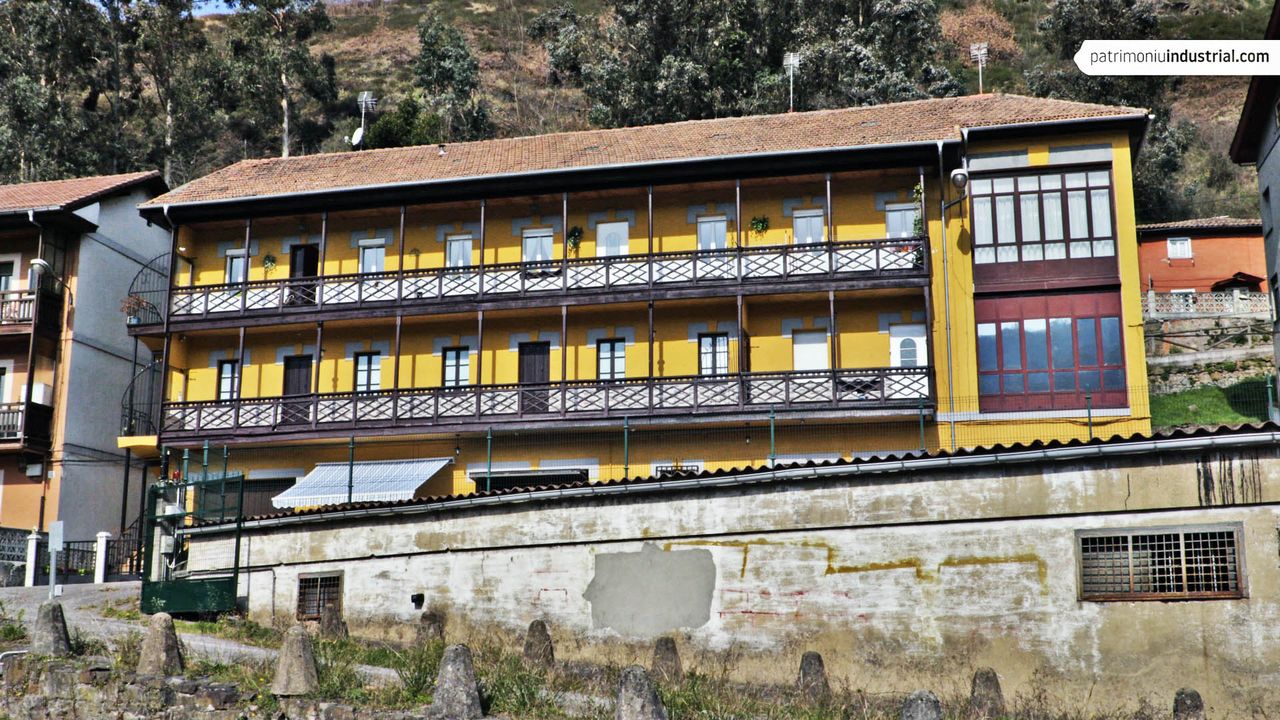 The Santa Cruz thermal power station is located in Santa Cruz, on the banks of the Aller river, and at a slightly lower level than the adjoining road.
It was built in 1915 at the request of the company Energía Eléctrica de Asturias, taken over in 1923 by the company Electra de Viesgo, whose sign still stands above the main entrance of the building. 
An original steam turbine is still preserved inside the building. It was built by the Swiss company Escher Wyss, which leveraged the area's coal deposit wealth to produce energy.
The structure is built with bricks and is made up of several sections that share a rationalist aesthetic that finally emerged in the 1950s. The entire perimeter of the building has large lintelled bays with glass blocks, which are particularly prominent in the highest section. It is currently still used for industrial purposes and is included in the urban protection catalogue of the Mieres City Council.
Rubén Domínguez Rodríguez