Turbines's Room of the Salime Power Plant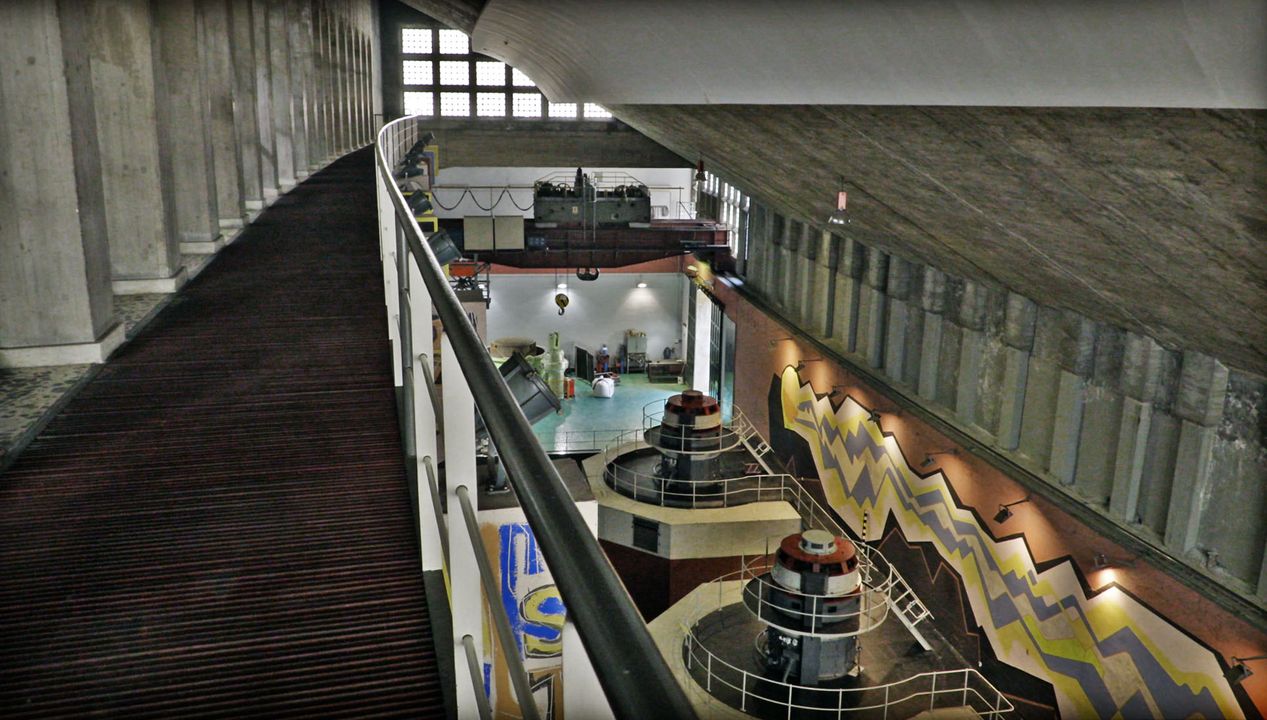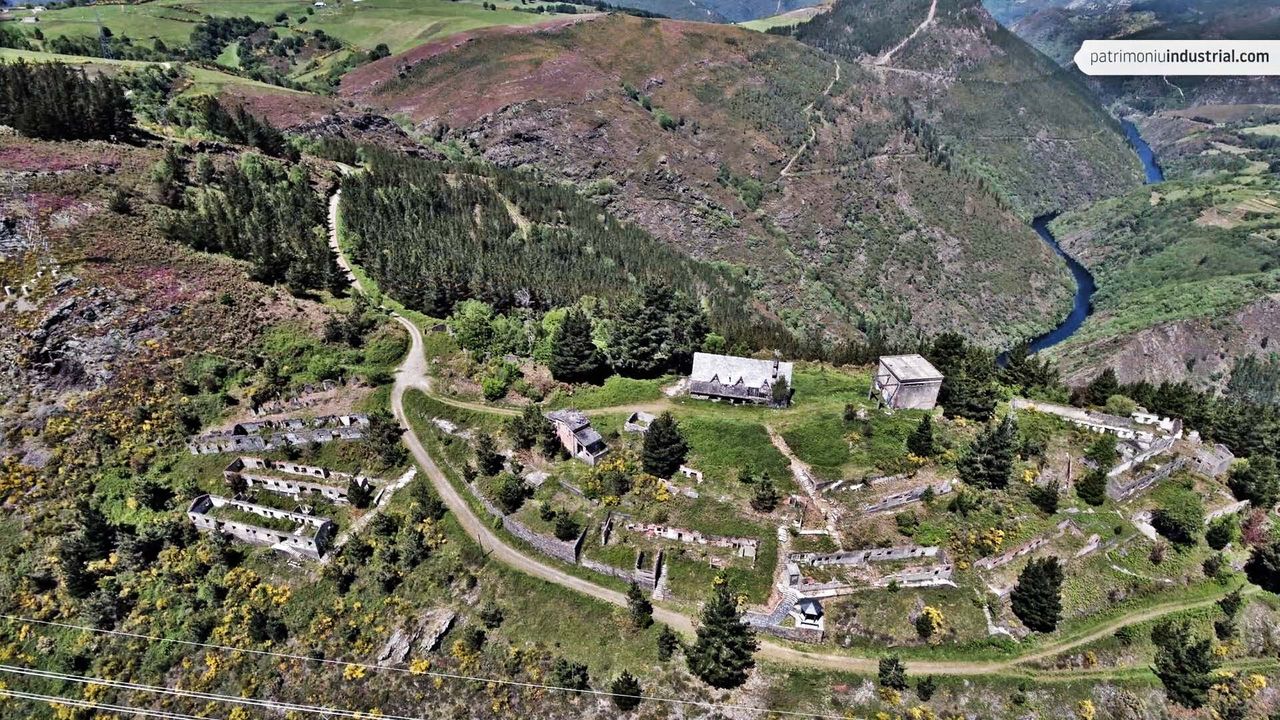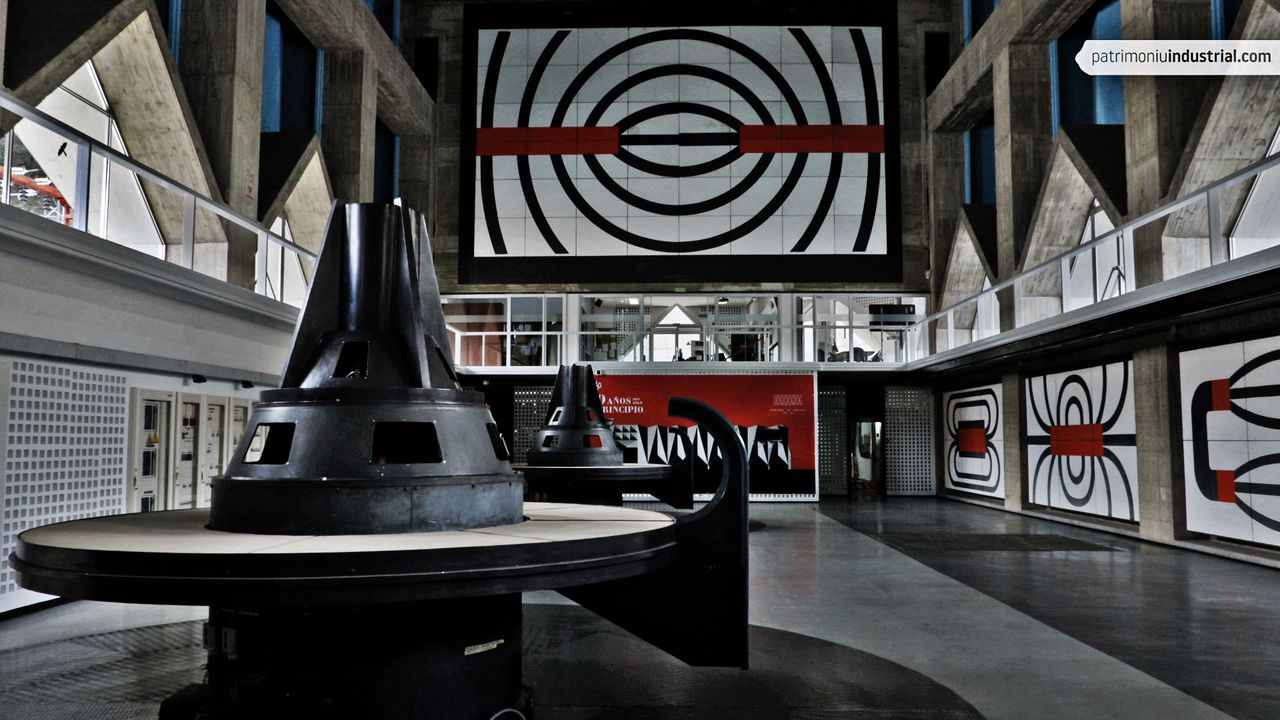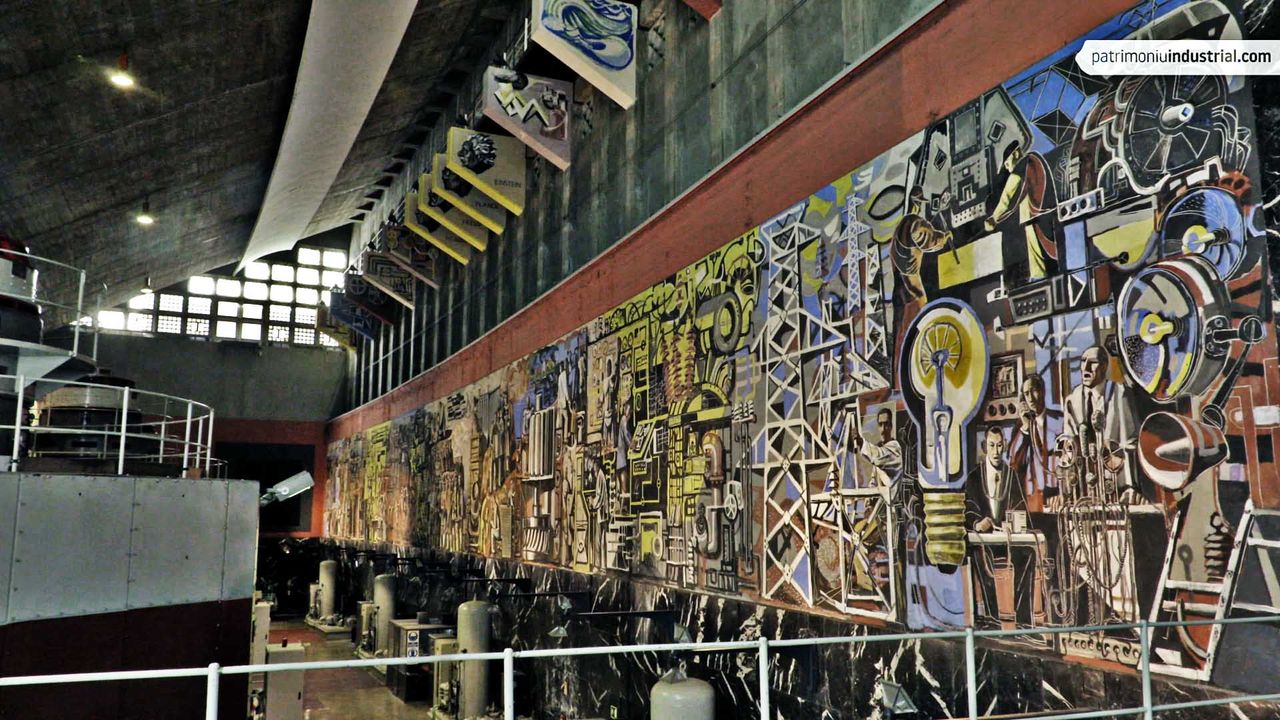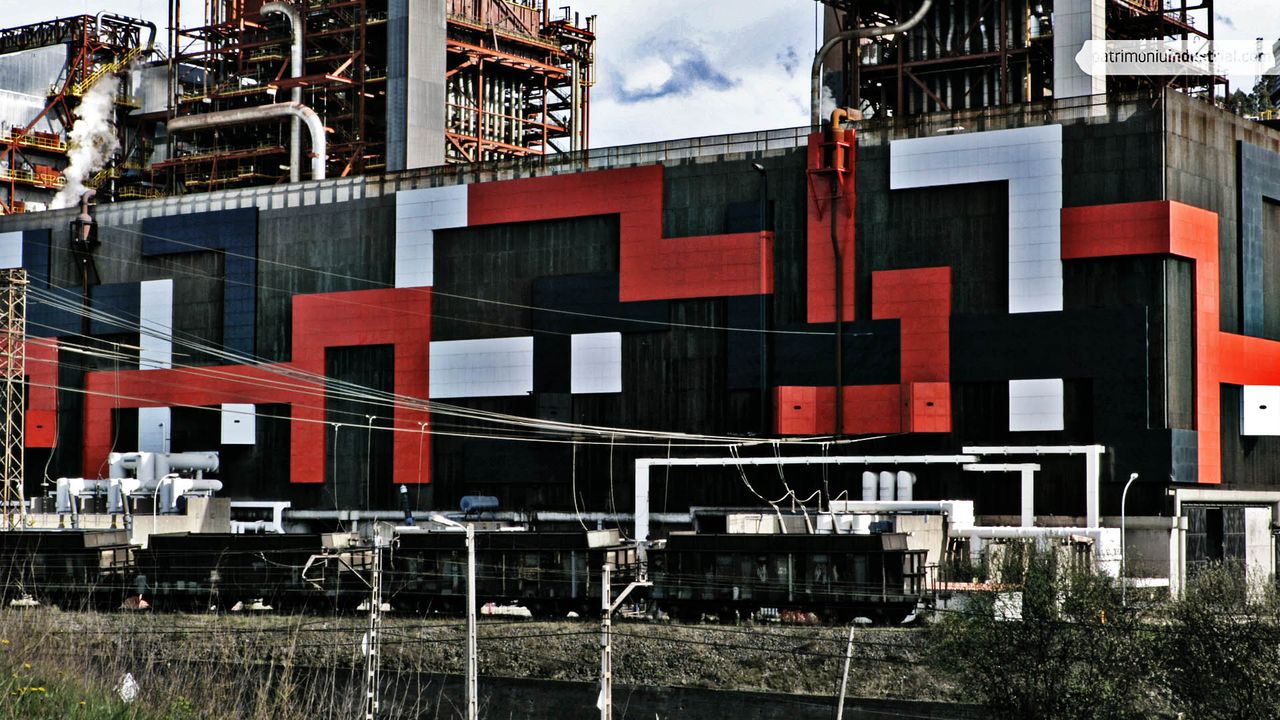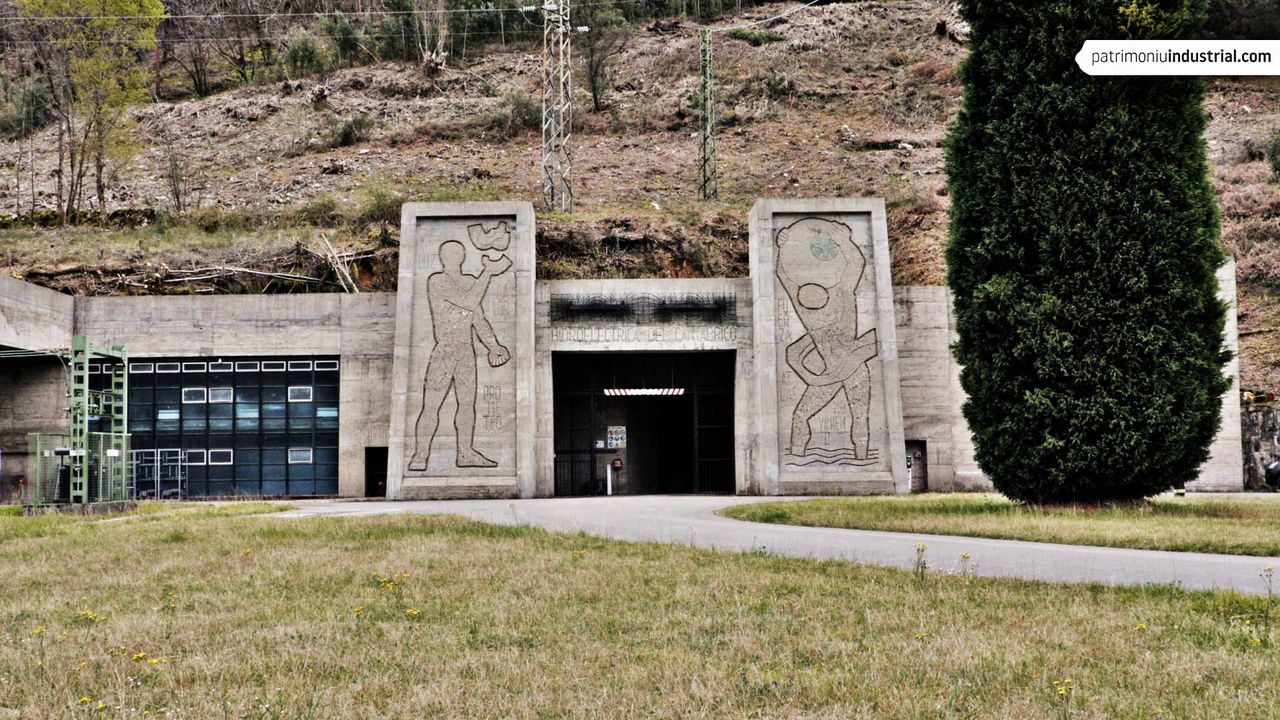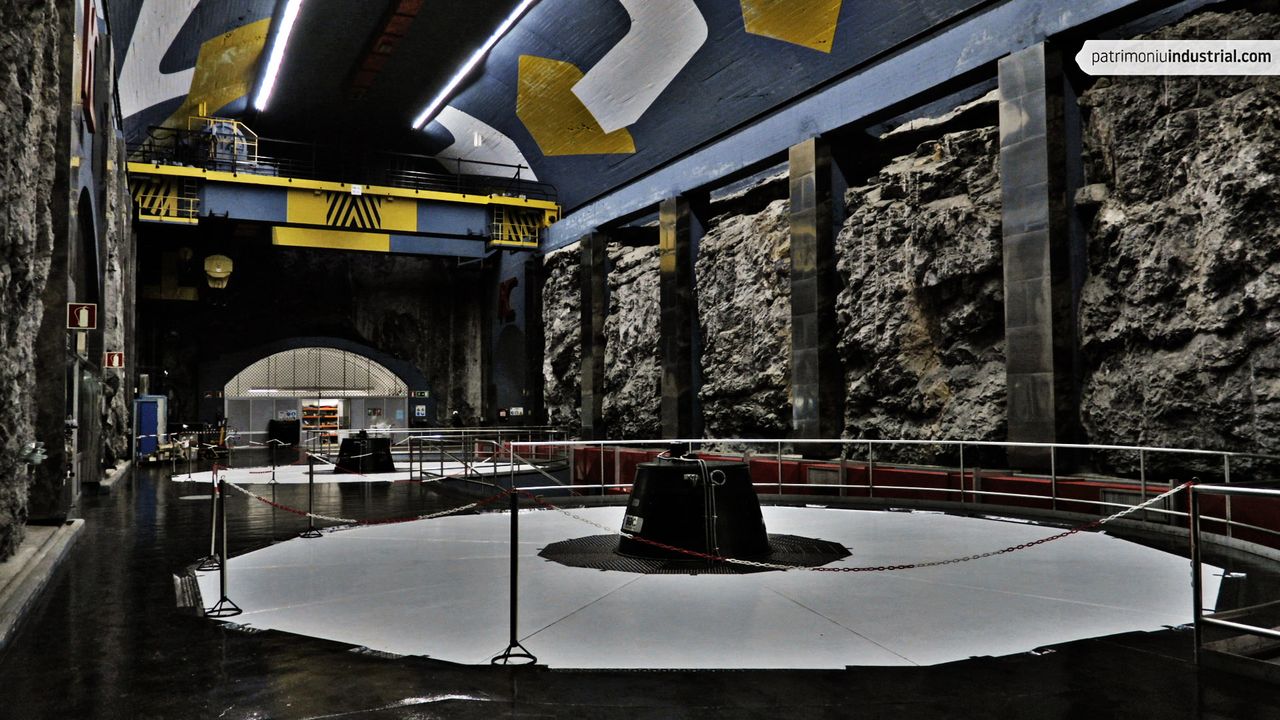 The monumental Salime Hydroelectric Power Plant, built between 1945 and 1955, is a superb manifestation of the integrated work carried out by Joaquín Vaquero Palacios in collaboration with his son Joaquín Vaquero Turcios.
Two of the most interesting works can be found in the turbine room of the Salime Power Plant: a geometric composition that reproduces the electrical discharge between two poles and a large narrative frieze that tells the story of the laborious construction of the hydraulic jump. The large-scale composition requires continuous reading in order to understand the story, the narration of the work undertaken from the origin of the project to the applications of electricity and its protagonists.
The narration begins with the invention of the hydraulic jump and the representation of the board of directors of the promoting companies - Hidroeléctrica del Cantábrico S.A. and Electra de Viesgo, S.A. - as well as the engineers in charge of the technical works. The summary of the construction work – access ways, transport and buildings - is followed by the workers, the protagonists of the central section of the mural. The scene of the Pietà, in which a grief-stricken woman holds a worker in her arms, in memory of those who died during the works, is shown above them. The story continues with the directors and the artists: the father, Vaquero Palacios, represented as the sculptor, and his son, Vaquero Turcios, as the painter.
Further on, together with the allusion to the damming and sinking of the pre-existing estates and buildings, the elements that make up the hydraulic jump are schematically reproduced: the dam, the weir, the power station, the open-air substation, the turbine-alternator groups, the controls and the transformer. The mural is culminated with the lighting of a light bulb and the production of energy, heat, power, light and its transportation lines.
The result is a powerful, well-balanced work in which verismo and symbolism match harmoniously. The dignified, severe and solemn treatment of the monumental figures, of epic dimensions, the rotundity, the chromatic vivacity and the emotional intensity allow us to link it with the compositions of the Mexican muralism.