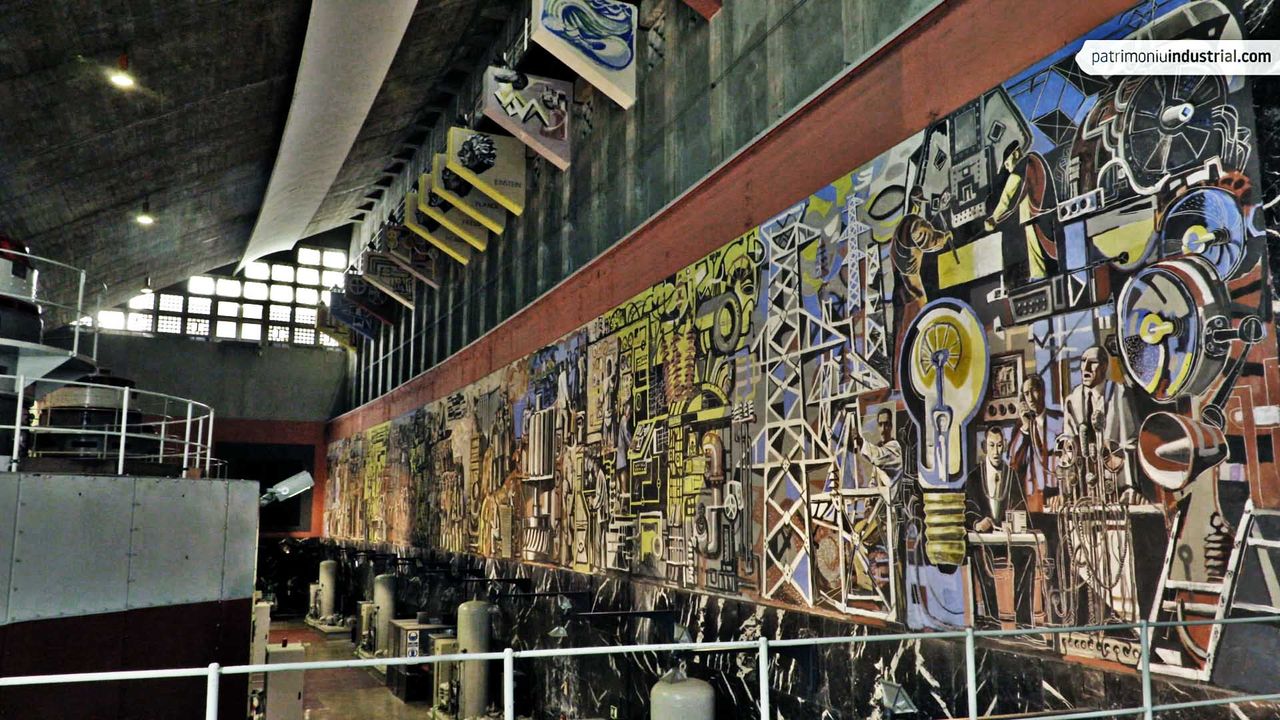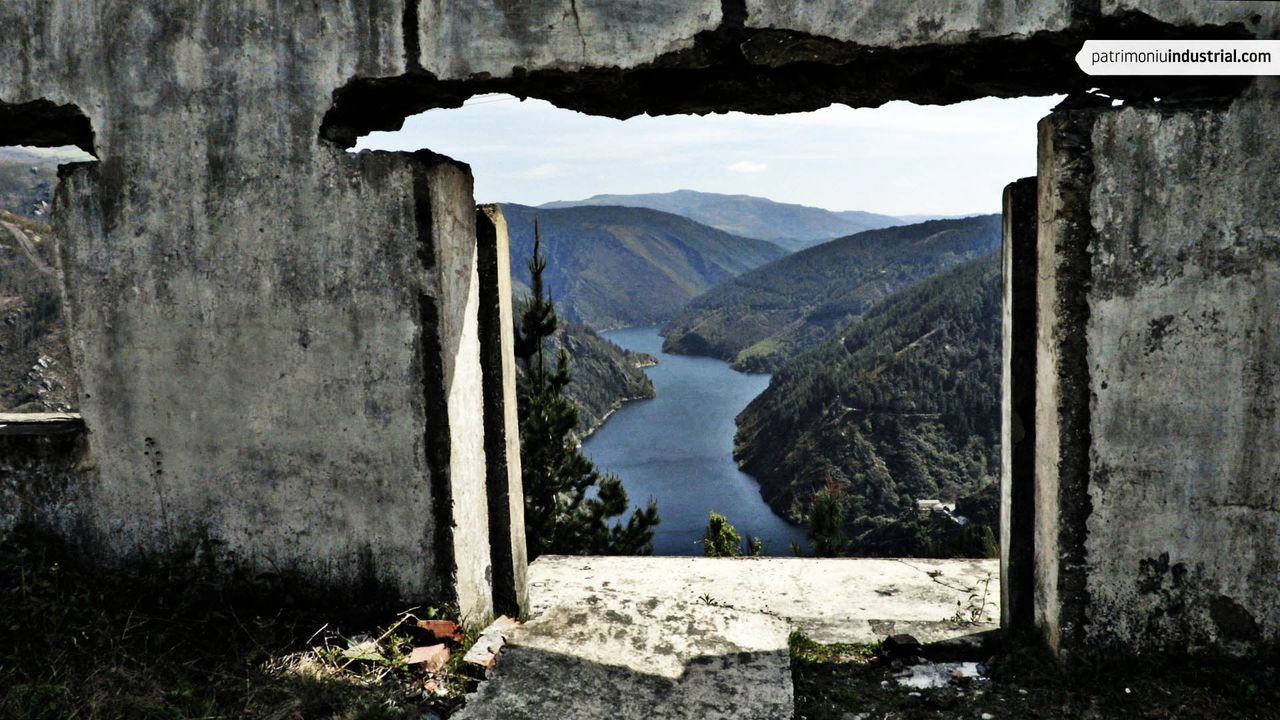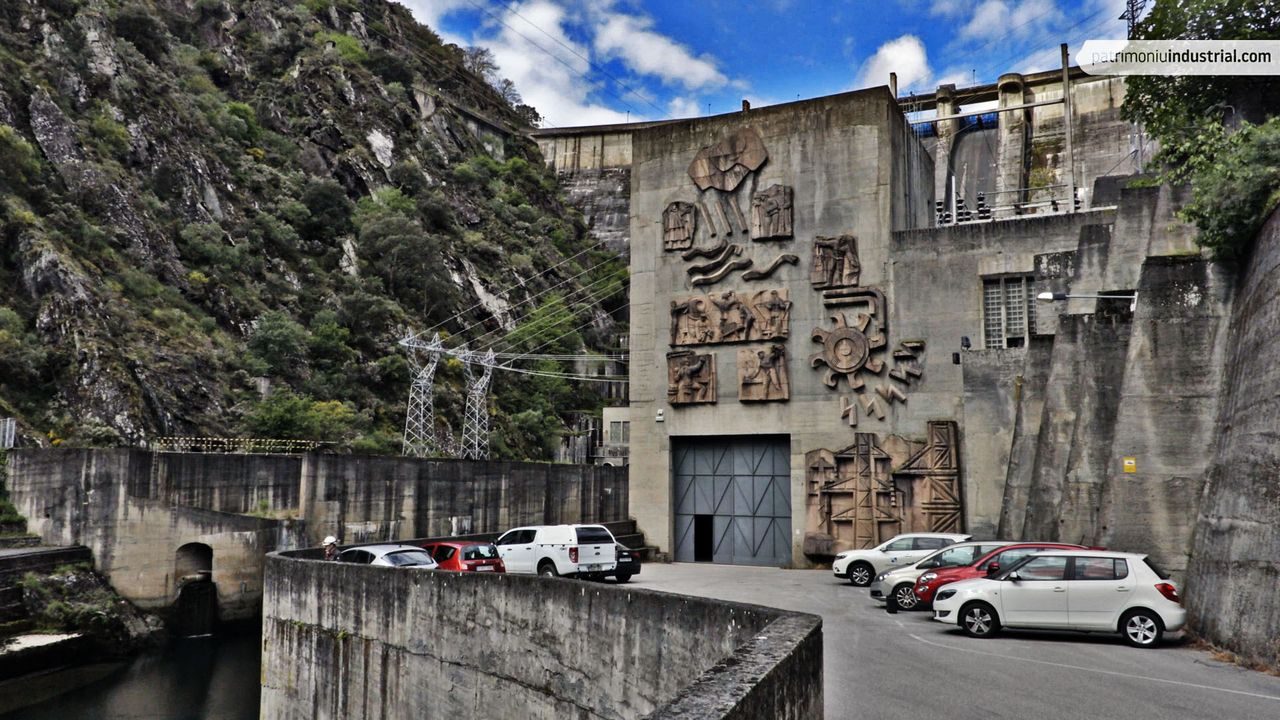 The titanic feat of Salime power plant is one of the foremost industrial heritage sites in Spain. It was built between 1945 and 1955, after the companies Electra de Viesgo, Ltd. and Hidroeléctrica del Cantábrico, Ltd. established their partnership, named Saltos del Navia en Comunidad (Navia Dam Society).
This project of absolute national priority was the first power plant featuring Joaquín Vaquero Palacios and his son Joaquín Vaquero Turcios, who produced an extraordinary instance of integration of several art forms, including architecture, painting, sculpture, and industrial and furniture design.
Every detail had been carefully planned – from the lookouts over the spillway, the balconies over the dam, and the sheds housing the machinery controlling the gates, to the relief adorning the main facade, the murals and the interior design.
The two monumental paintings in the turbine hall depict the electric surge between two poles, and a narrative frieze begins by representing the building process of the dam and then goes to illustrate the industrial uses of electricity – a large-scale depiction of the birth of the project and the applications of electricity. The artists' work included interior design, lighting, stairs, floors and several pieces of furniture, aesthetically transforming the site. One of the more elaborate locations is the den located in the control room floor – a circular hall with a suspended ceiling and comfortable chairs, producing a peaceful environment for rest and conversation.
Natalia Tielve García