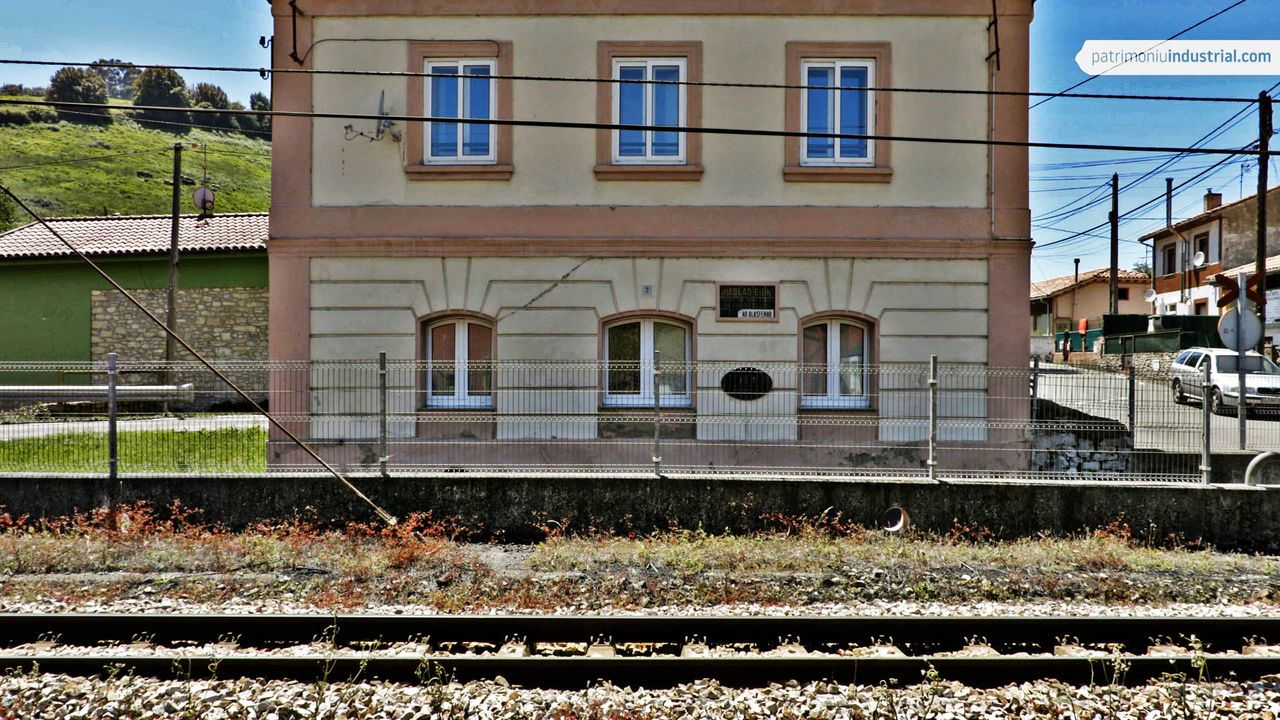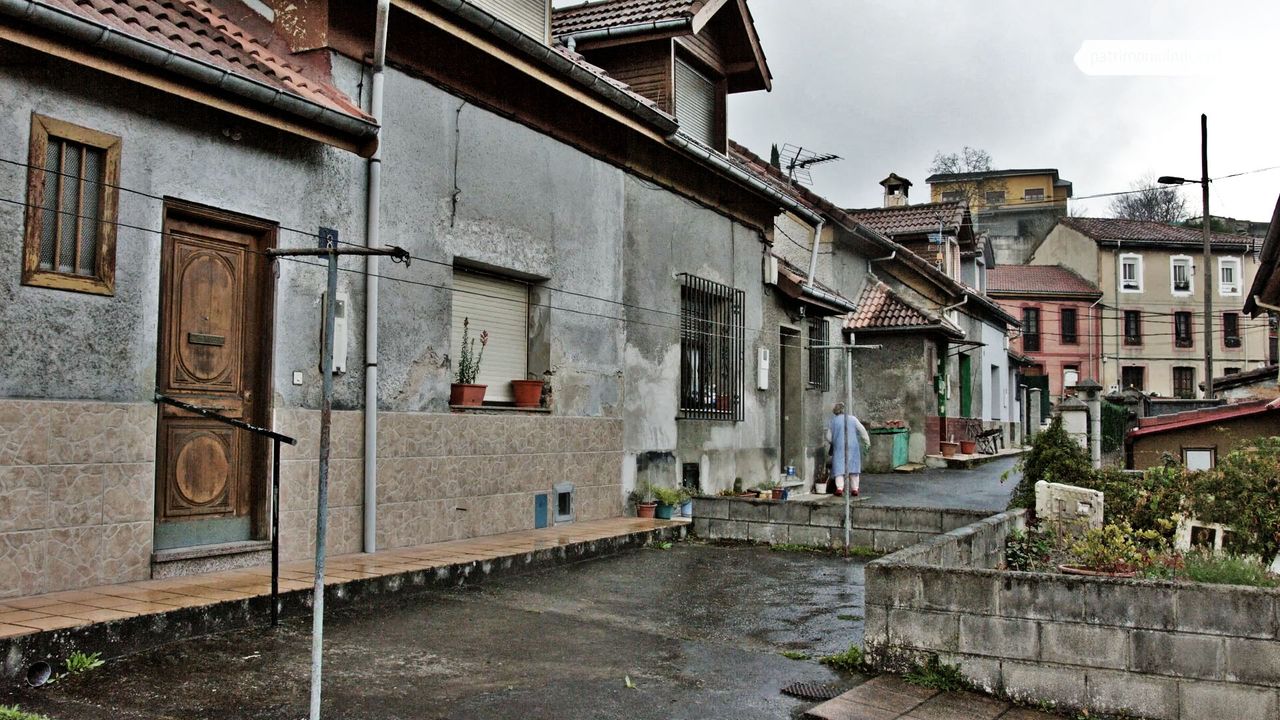 Vega Railway Langreo Housing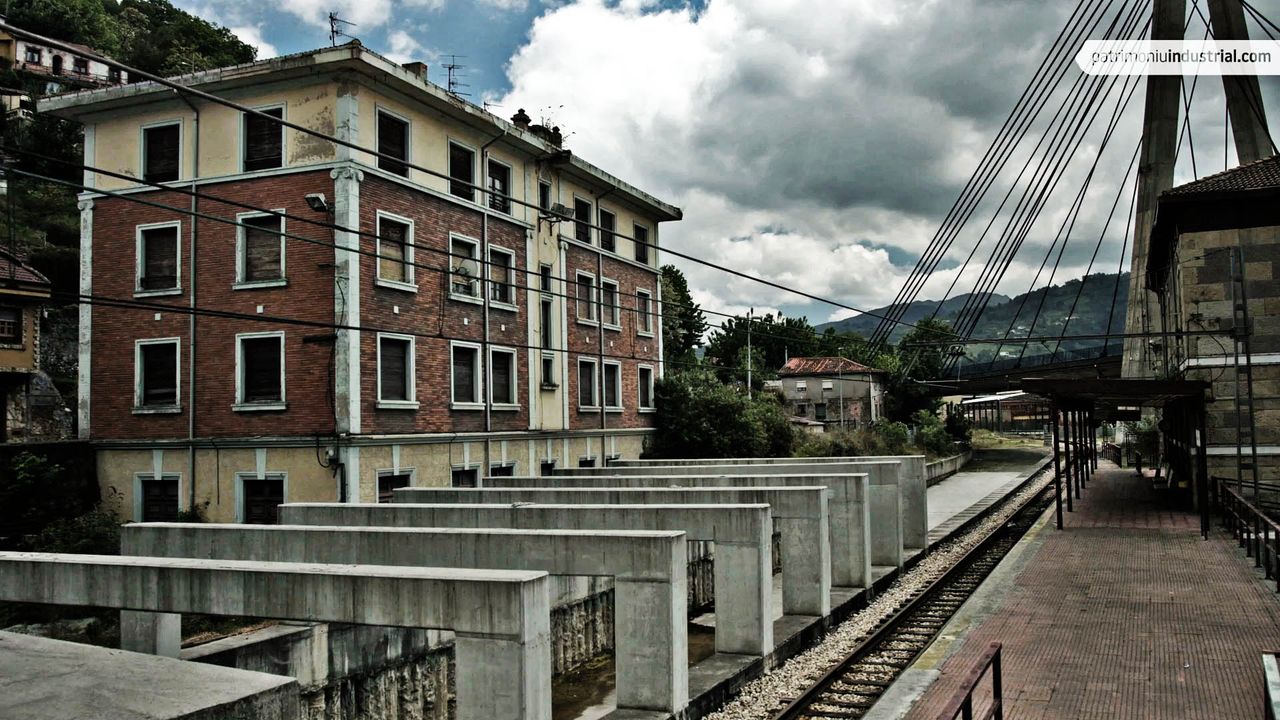 In the mid-1950s, Langreo Railway developed its own aesthetic in different residential facilities for its employees. They were designed by the company's managing engineer, Carlos Roa Rico. The building erected in 1955 on a plot of land near the Sama station is a good example of this.
It consists of a rectangular building, with four storeys on the façade facing the tracks and three on the opposite façade, that faces the street. The ground floor was used as a warehouse and was only accessible through the station grounds. On the first floor, there was a hospital (on the right side if seen from the street) and the company shop, both separated by the doorway and the stairwell. The former had waiting and examination rooms, a first-aid station equipped with X-rays and a trauma department. The company shop had an office with a counter, a bureau and a warehouse.
The two upper floors were used for residential purposes, with two dwellings for railwaymen of Langreo Railway on each floor. Each one had the same layout: a kitchen, a dining room, a bathroom and three bedrooms.
The structure of the building was made out of reinforced concrete and had a hipped roof. The exterior is decorated with giant false-stone pilasters that compose the façade. The lower part of the building is made out of the same material, while the upper floors present a combination of plastered and tile-covered walls. The central structure is crowned with a cresting over the eaves flanked by pyramidal pinnacles, classic-inspired elements following the aesthetic of the official architecture of the time.
The building is no longer in use, although it remains in an adequate state of conservation. It is a very interesting example of how companies combined different functions within their social action (i.e. healthcare, company shop and residence for employees) in a single building, with an aesthetic result characteristic of the time. It also achieved a corporate identity by repeating the model in other places, as in El Berrón.