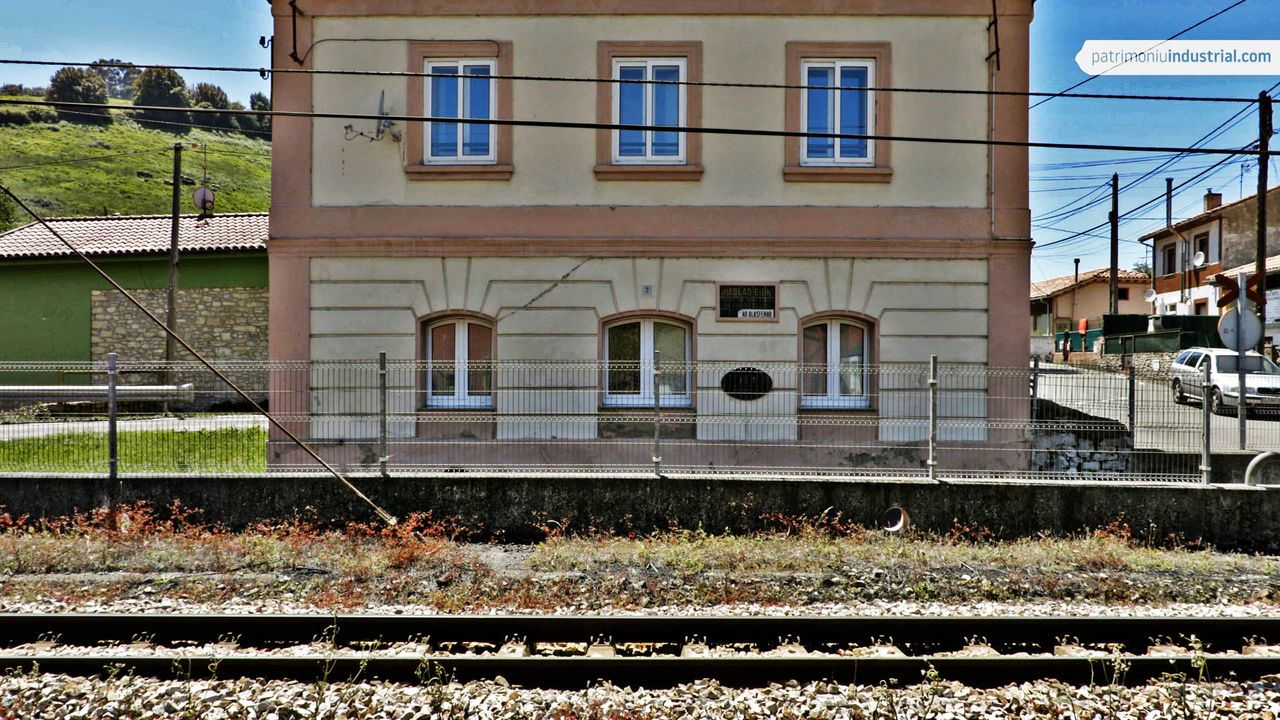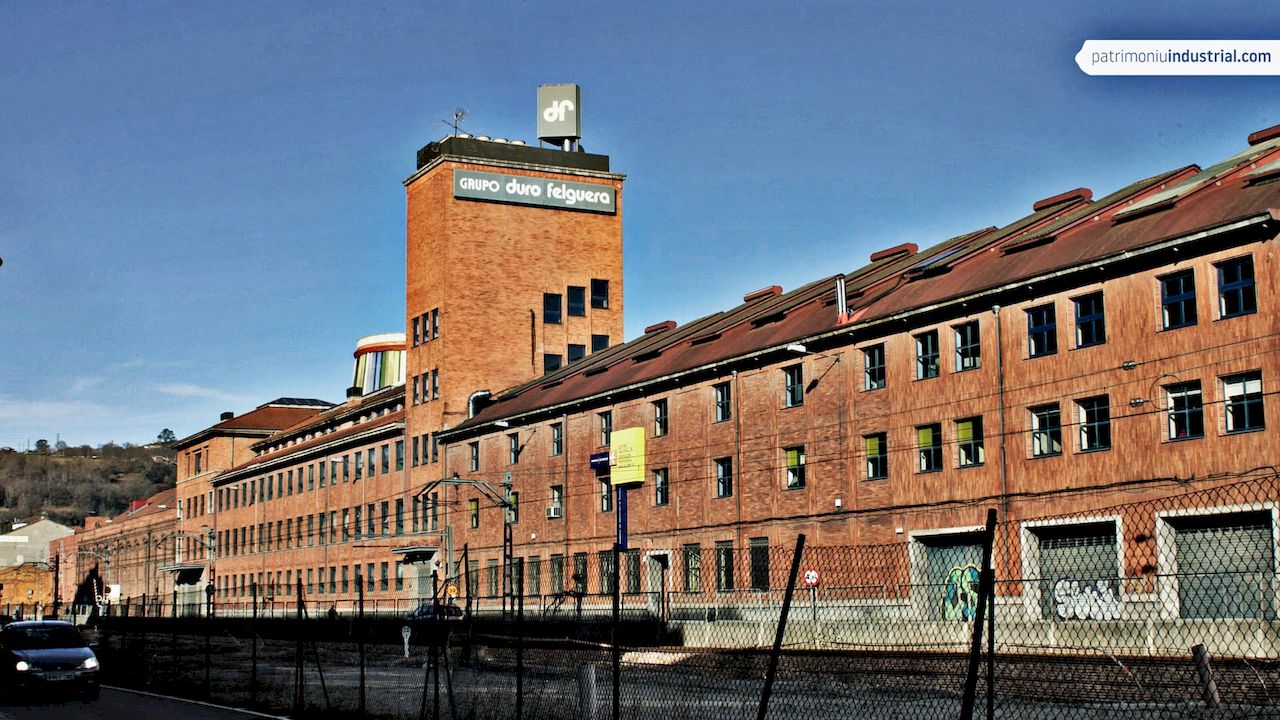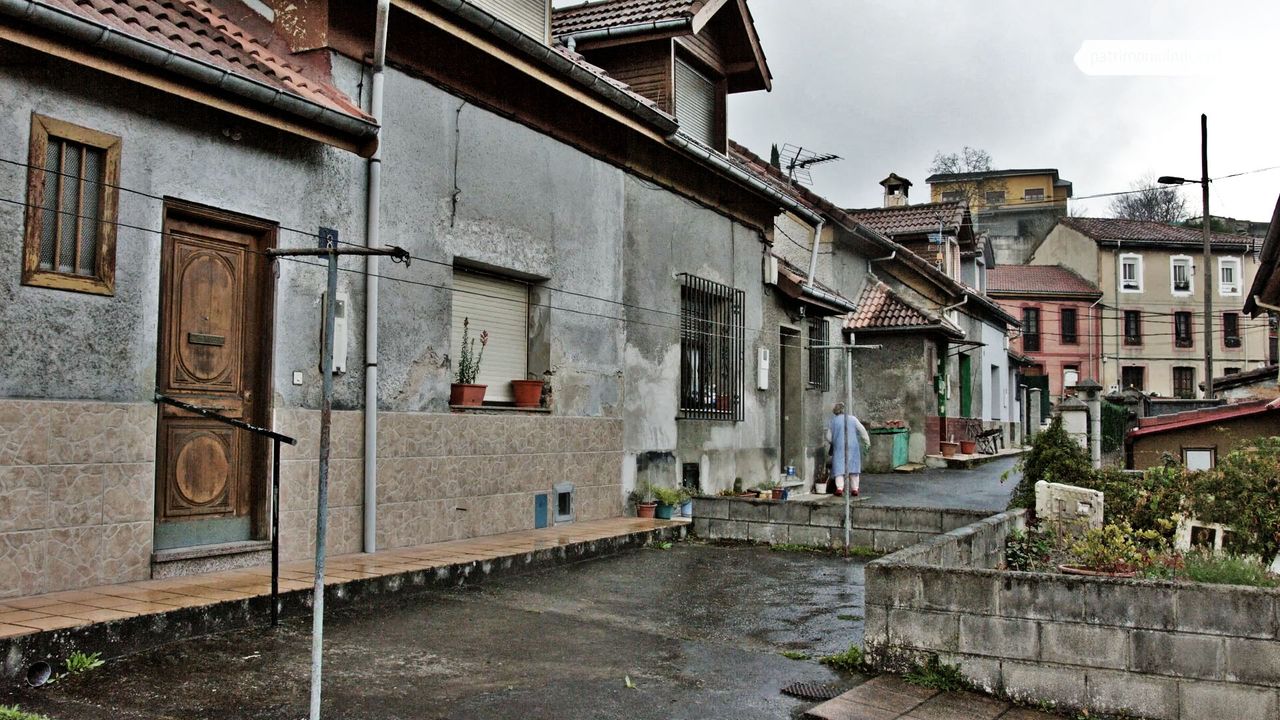 One of the first housing facilities built by Langreo Railway (leaving aside the dwellings located in the stations, small houses or properties rented by the company) was one built in Vega, in the vicinity of the station now known as La Felguera.
It consists of three double dwellings, located very close to the tracks and near one of the line's traffic cores, the Duro Felguera Factory. The model used was taken from a catalogue, since the same type of construction was built around the same time by other companies in the region, such as Hulleras del Turón or Hulleras de Veguín y Olloniego.
Each dwelling consists of a ground floor and an attic first floor, illuminated by means of a coffer plafond on the main façade and a window in the gable. The ground floor has three parts: a rectangular main structure, another one with the same shape that extends forward on the front façade until reaching the party wall, and a third one at the opposite end, which is much smaller and holds the entrance door. The building walls are made of masonry and plastered brick, and it has a gable roof. There is also an independent garden for each house, which gives the whole complex a certain picturesque aesthetic.
The result is an interesting combination of volumes created by the roofs of the different elements, which is more complex than the usual prismatic shape of most houses of this type. They are still inhabited and in good condition, although they have undergone some alterations that have changed their original appearance.
The company built more of these dwellings, which have now disappeared, in El Puente de Sama, San Pedro and Pola de Laviana. Those built by Hulleras del Turón in Cabojal (Mieres) are still standing and maintain their original appearance.
These dwellings have some peculiar characteristics when compared to the workers' housing style in Asturias. These are interesting due to their origin, since they create a facility that constitutes the last testimony of the first great peak of the social company policies in Langreo Railway.