El Entrego, San Martín del Rey Aurelio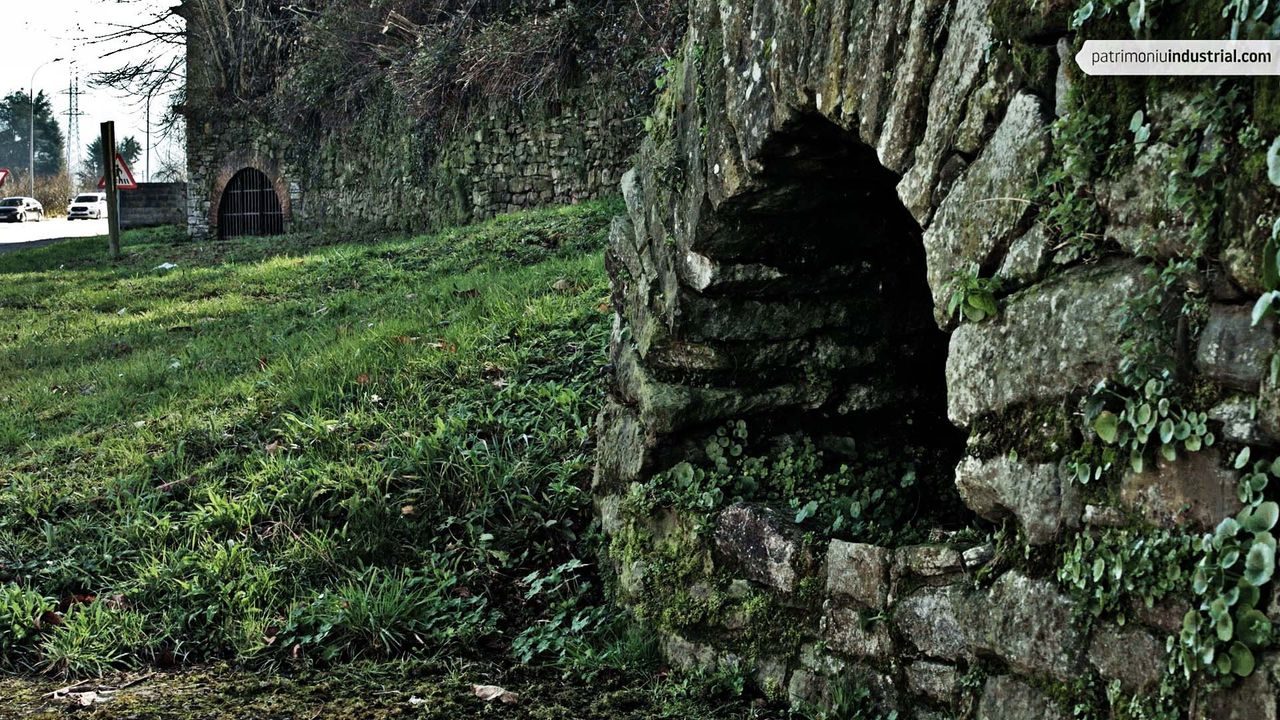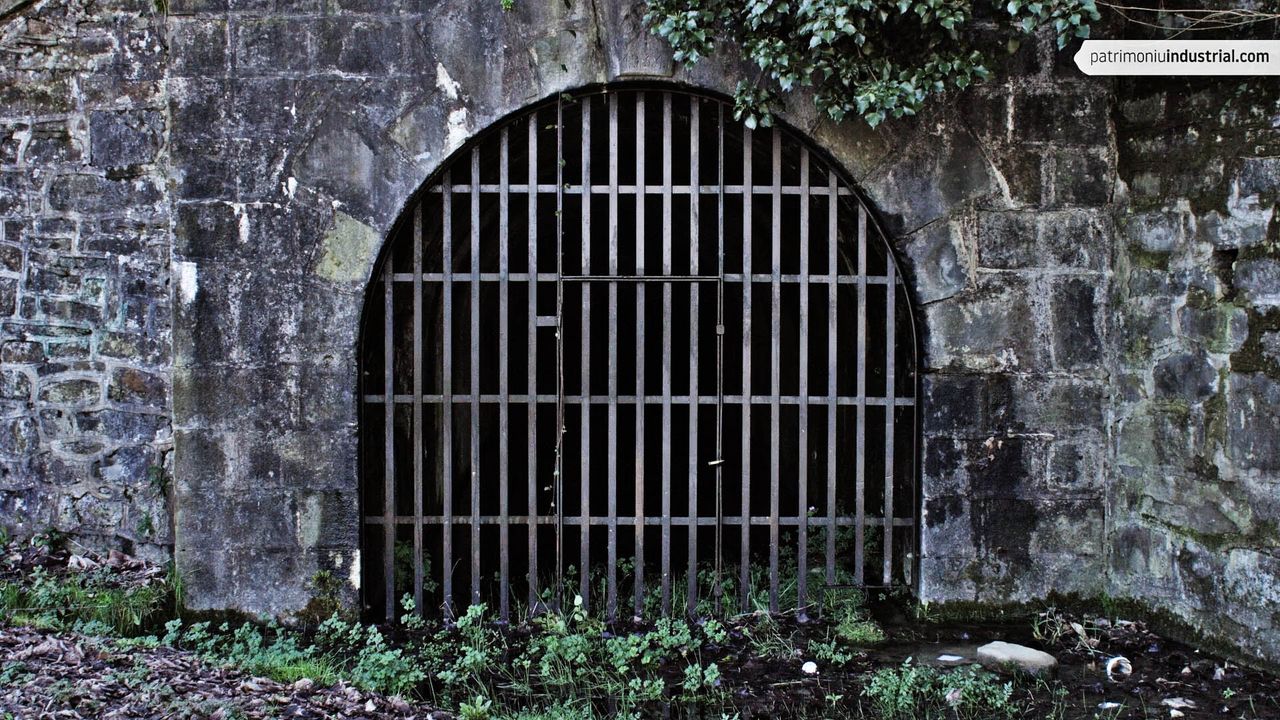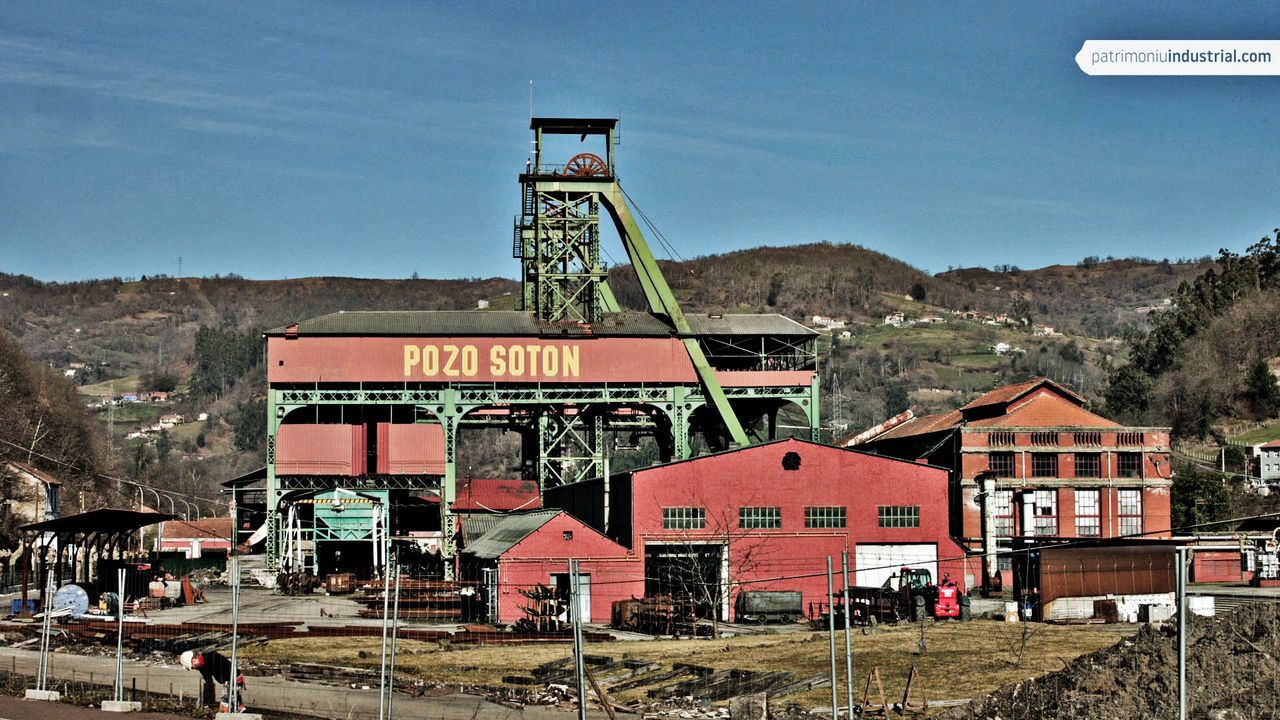 Sotón Mine was dug in 1914 by Duro Felguera Metallurgy Society (Sociedad Metalúrgica Duro Felguera, SMDF), who owned other mines in the area, and started operations between 1917 and 1922. The mining division of Duro Felguera was acquired by state-owned company HUNOSA in 1967, which shut down Sotón in 2014.
SMDF dug Sotón Mine right after Fondón, in Langreo, which allowed for an improved design, including more and longer shafts and a more efficient mine altogether in terms of its technology and architecture.
Furthermore, the top of its headframes was covered with a coal distribution shed known as RETER (a local term deriving from the renowned Roeteers coal classification system) featuring direct access from the cages, which resulted in an actual new level above the ground – one of the best instances of what is known as machine architecture. This elevated classification level included loading hoppers with railway access, so all outdoor activity was perfectly organized in a way that reduced the need for smaller constructions which might hinder work.
The mine's central facility is made up of the powerhouse and the headframes, along with shed-type warehouses, the old dressing room building and an off-premise ventilation system. All of it was built by company employees, as Duro Felguera proudly declared.
The engine room, expanded in 1954, housed several compressors and two powerful extraction machines, powered by a number of stattions built in the area at Duro Felguera's request.
The mine continued to grow in an orderly fashion, as exemplified by the new dressing room building, preserving the coherence of a mine with a history of one hundred years.