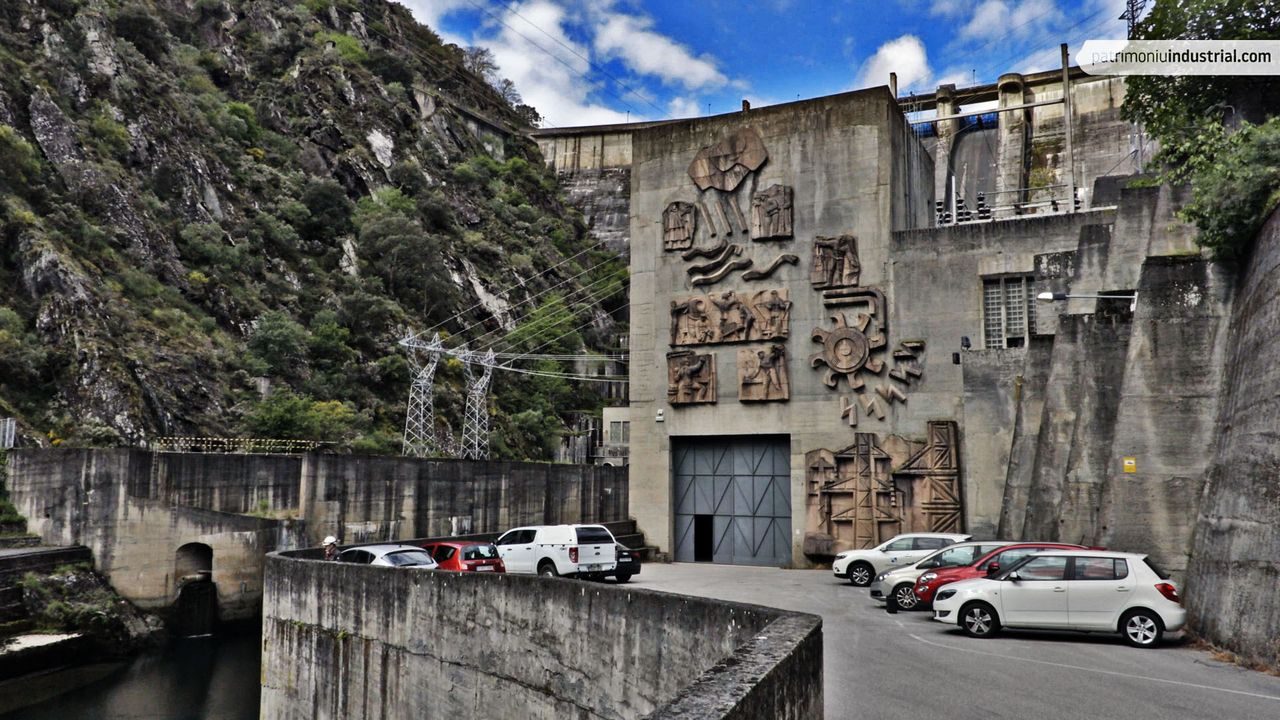 Salime Hydroelectric Power Plant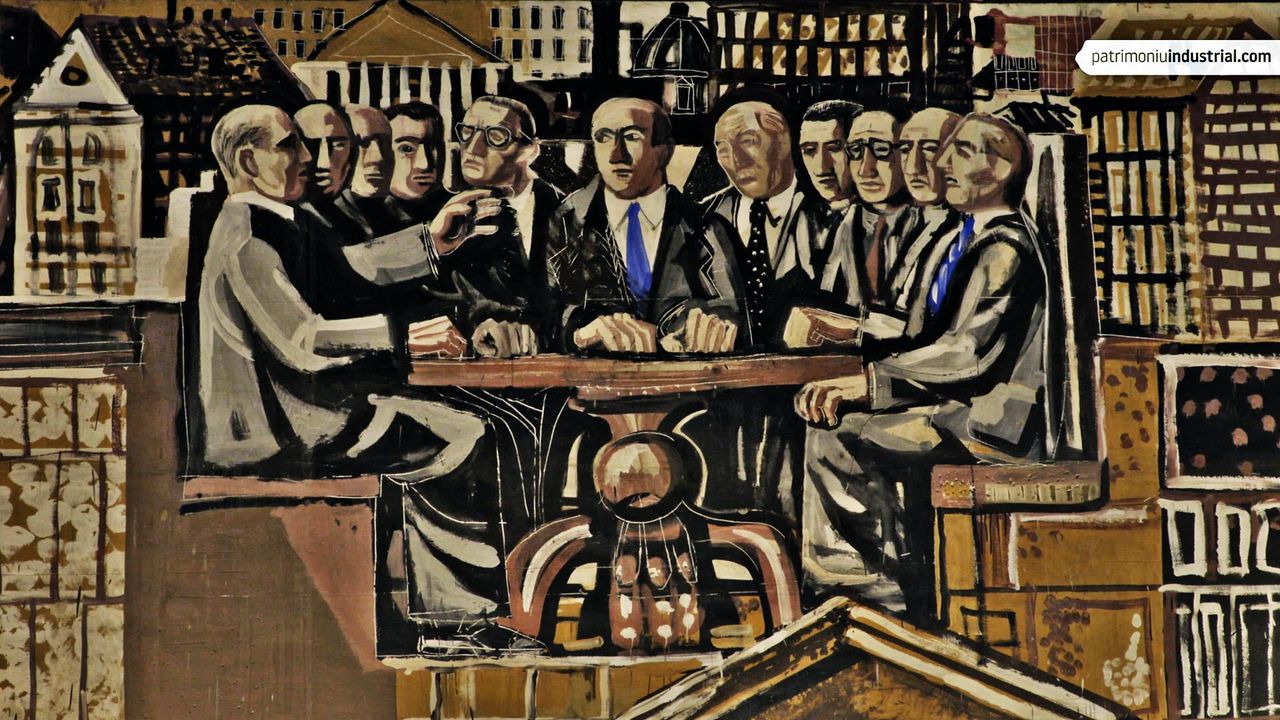 Mural of Electricity and Work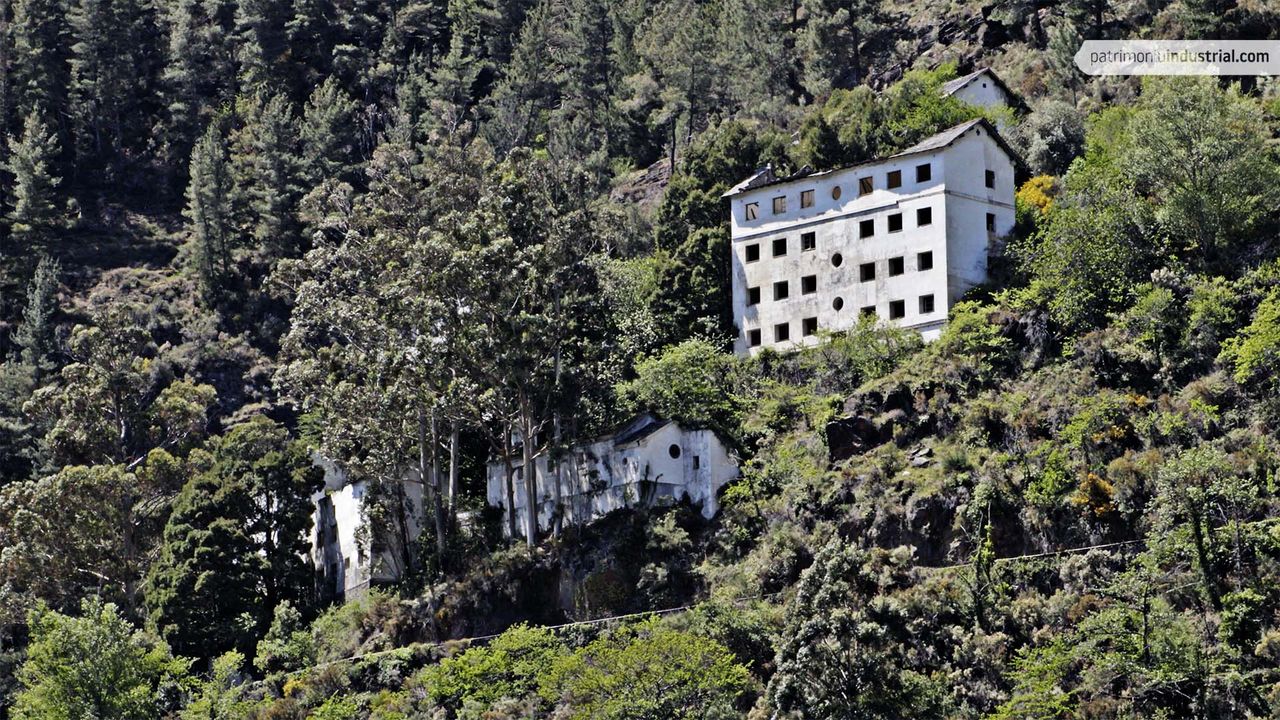 The building of Salto de Salime (1945-1955), a monumental work of civil engineering, art and architecture, required the hiring of a large number of workers. They came from various parts of the country, often accompanied by their families. Four villages were built to house them: A Paincega, el Campín del Segundo Plano, Vistalegre and Eritaña. Their remains have been preserved, although in a state of abandonment, as romantic ruins near El Salto.
The employees were distributed between the villages of A Paincega and Vistalegre. The former had a dominant position over the dam and was planned to accommodate two hundred inhabitants, distributed in twelve pavilions with three houses each (intended for family groups) and a residential pavilion. Together with the accommodation, the facilities were arranged: a church, a company shop, warehouses, a bakery, a hairdresser, a canteen, barracks, a power transformer station and schools for boys and girls.
Vistalegre is located on the side of the mountain. It consists of four three-floor buildings with accommodation for employees, as well as five single-family dwellings for engineers. It also had social facilities: a chapel, a bar, garages, warehouses, boys' and girls' schools, a lounge-theatre-cinema, a community residence office, a bowling alley and rana and llave traditional games.
In contrast to the privileged location and better facilities of the employees, the workers were located in the immediate vicinity of their workplace, in the villages of Campín del Segundo Plano, halfway up the mountain, and Eritaña, at the foot of the dam.  The Campín is made up of six two-floor pavilions, with a capacity for 1,200 workers, with sleeping rooms, kitchens, a dining room, a chapel, a canteen, a barber's shop and a cinema lounge. In Eritaña, four two-floor pavilions with a capacity for five hundred men and a provisional chapel were built.
In addition to these villages, there is also the labourers (productores) village in Grandas de Salime, designed by the architect Ignacio Álvarez Castelao, and the management residence in Grandas, by Joaquín Vaquero Palacios.