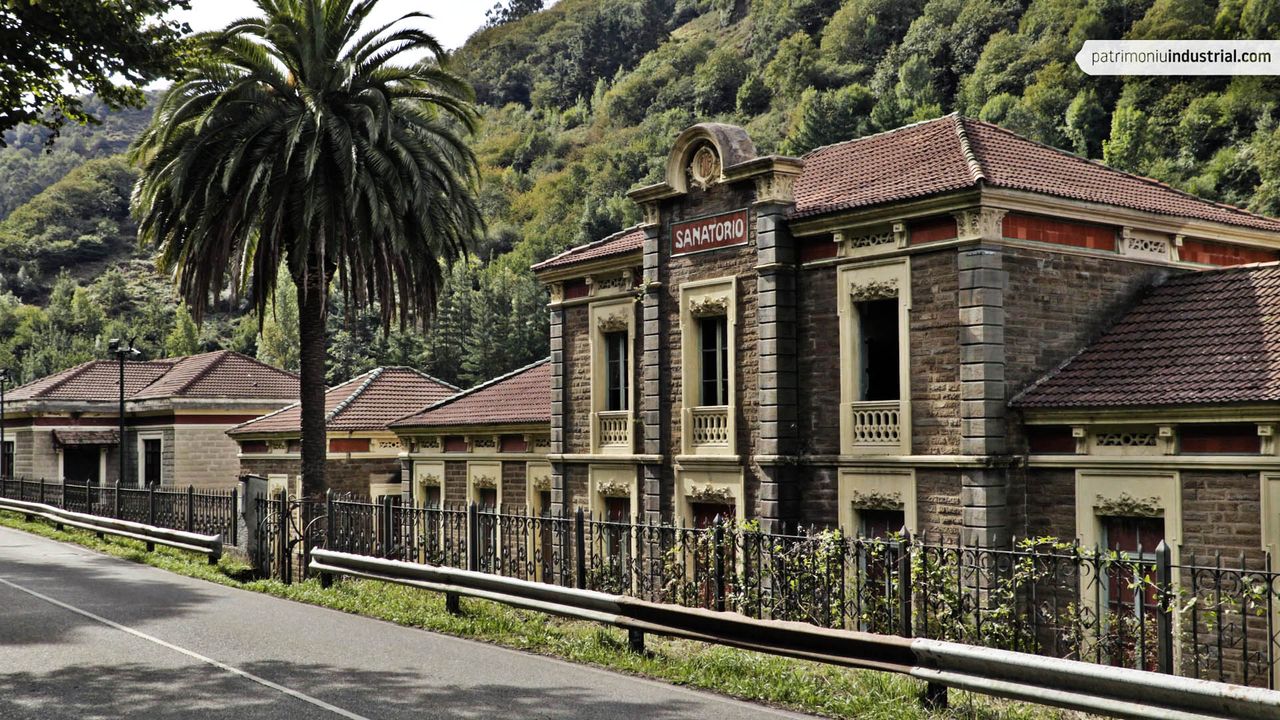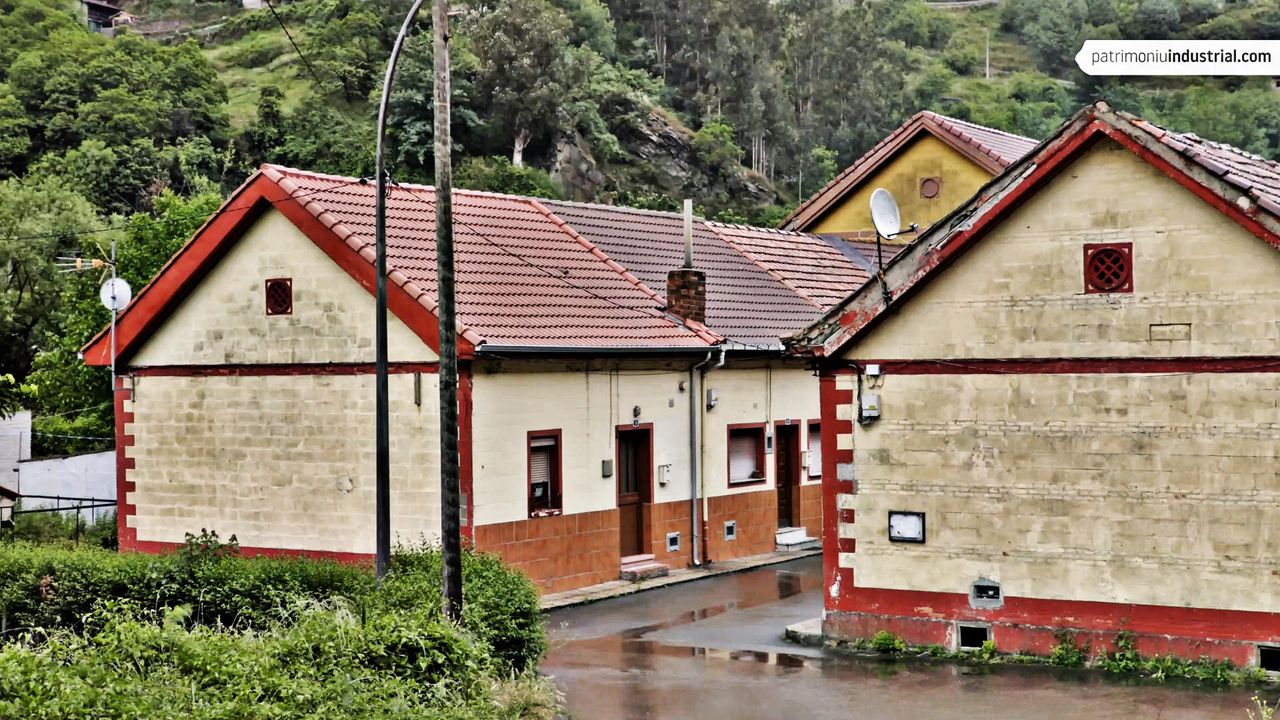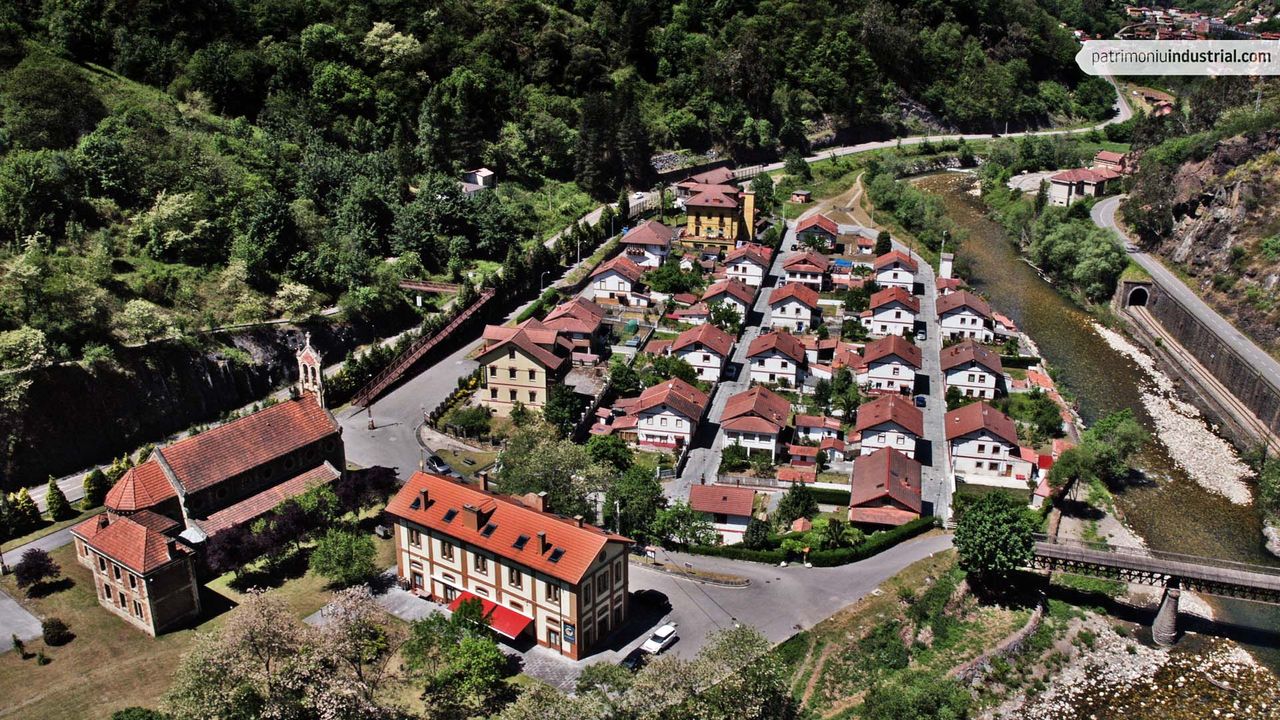 Promoted by the Sociedad Hullera Española (Spanish Coal Company), the village of Bustiello, which was settled between 1890 and 1930, is an outstanding example of the social policies developed in a paternalistic approach.
The Sociedad Hullera Española, led by Claudio López Bru, second marquis of Comillas, deployed every resource at his disposal to make the town a self-sufficient microworld, conveniently isolated from its surroundings, protected from outside influences and in which he could fully control the workers and their families.
Bustiello was conceived as an idyllic setting in which the exemplary worker could live, whose effort, loyalty and commitment to the company were rewarded. Bustiello was designed by the French engineer Félix Parent, the company's director, and was equipped with buildings destined to house the workers, as well as with a church, a hospital, schools for boys and girls, a company shop, a pharmacy and, in order to control leisure activities, the Círculo Obrero Católico (a catholic group concerned about the working class).
The village follows a rationally organized layout inspired by the garden-city model and has space for different housing models. The dominant typology is the isolated terraced house surrounded by an orchard, following European references. In terms of location, size and formal characteristics, the accommodations follow a spatial hierarchy according to the socio-occupational category of their inhabitants. Thus, the housing for the most qualified workers and engineers of the company is located in the topographically highest area, while the workers' houses, which have a more modest design, are located in the lower part.
The church, built on Felix Parent's guidelines between 1890 and 1894, constitutes the epicenter of the complex: a massive basilica with a historicist nature and Neo-Romanesque components, whose furniture, main altar, pulpit and liturgical furnishings belong to Felix Granda's Art Workshops. The Monument in homage to the second marquis of Comillas, created by the Segovian sculptor Aniceto Marinas, stands as the physical and symbolic centerpiece of the complex.