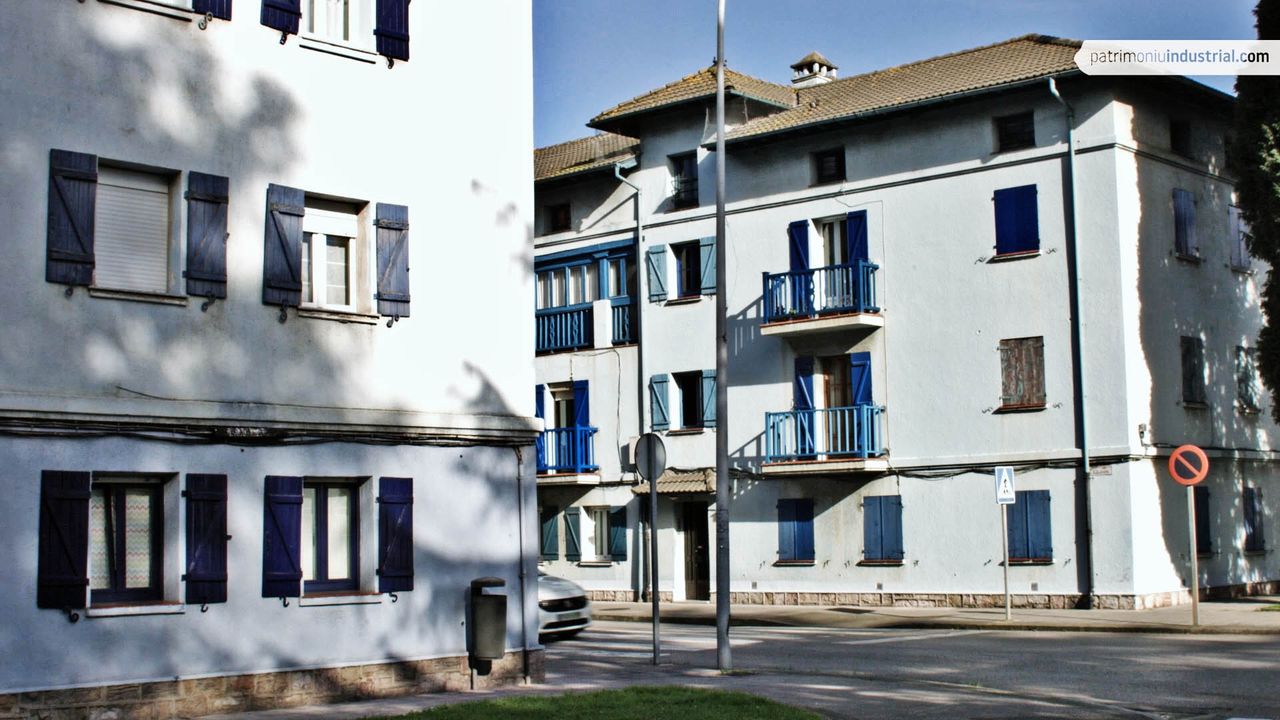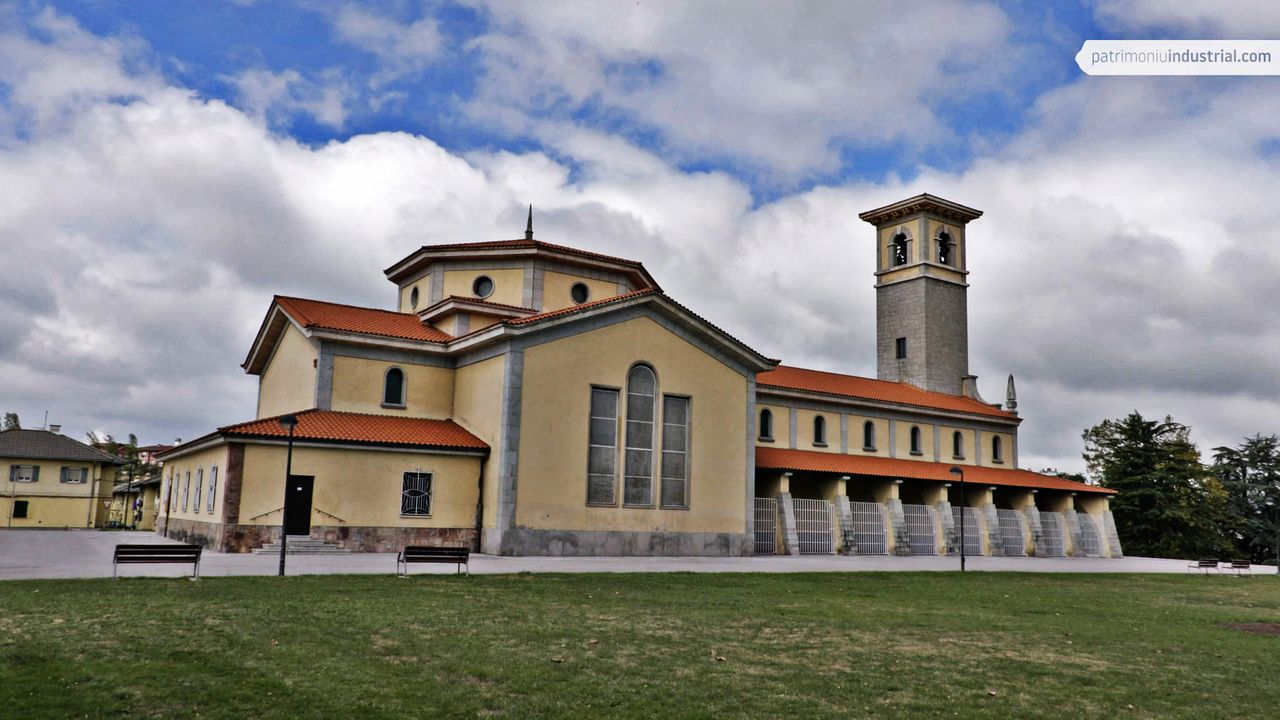 Santa Bárbara Parish Church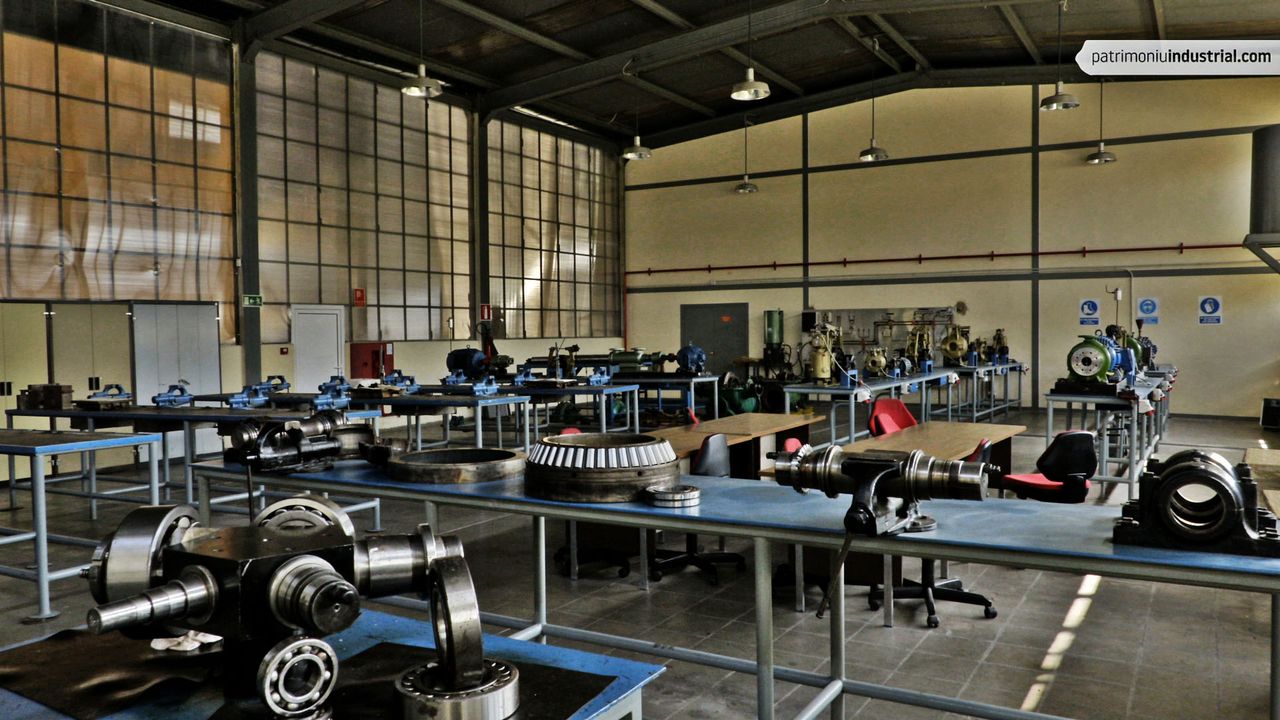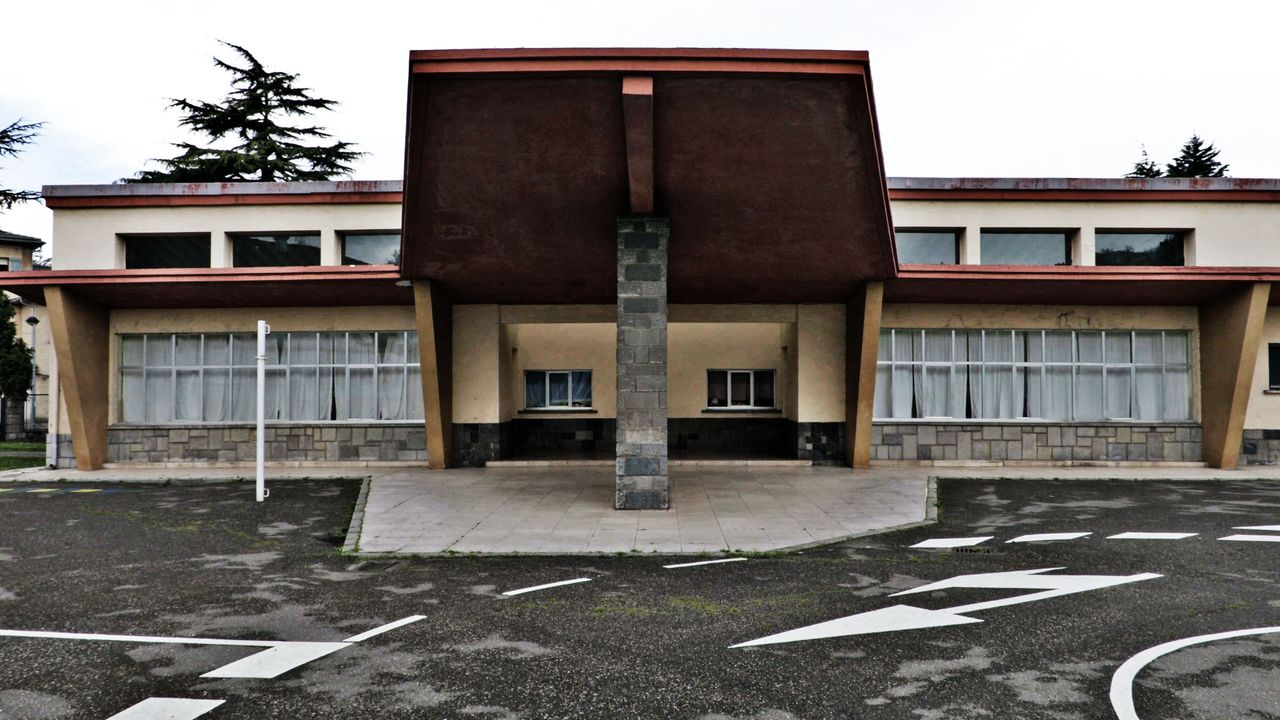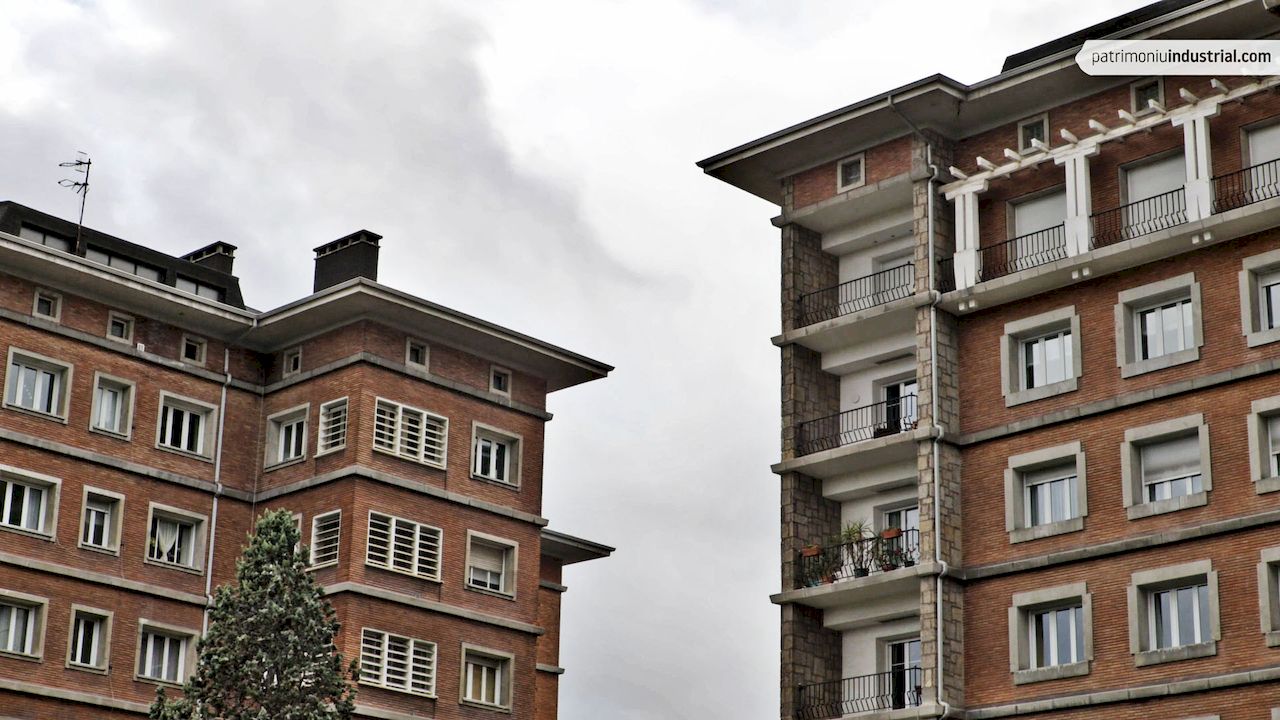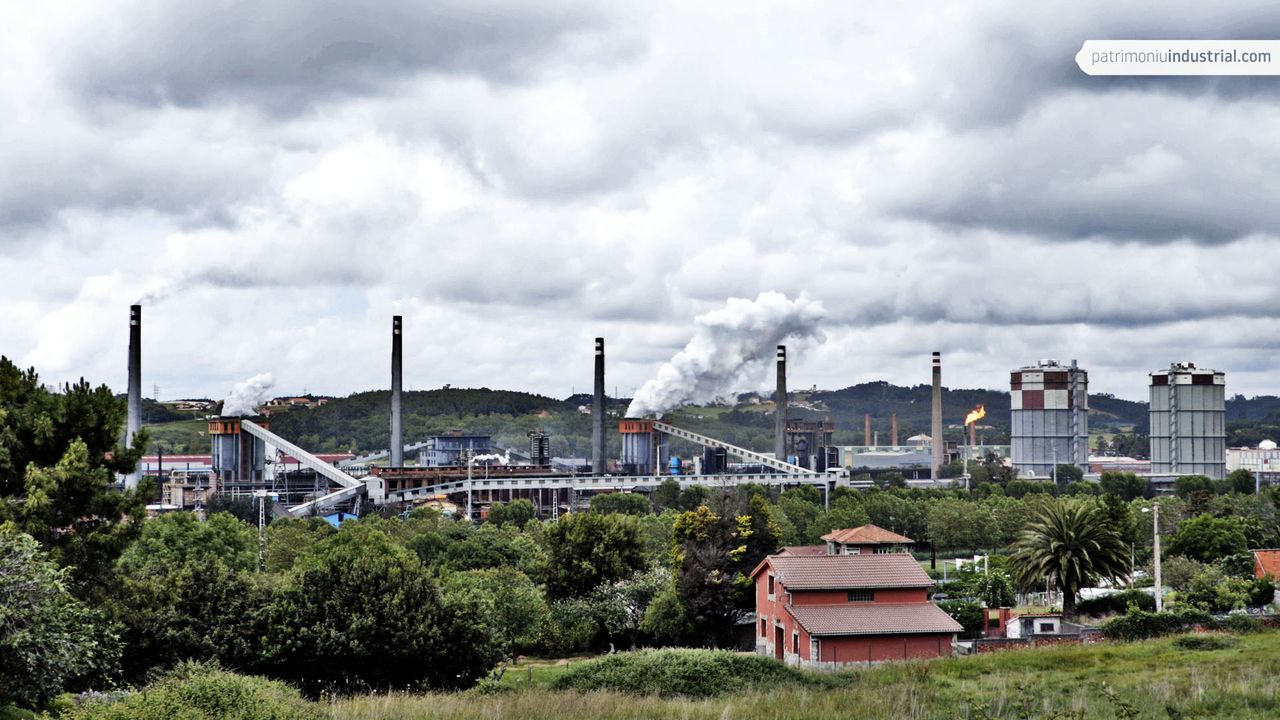 ENSIDESA Industrial Complex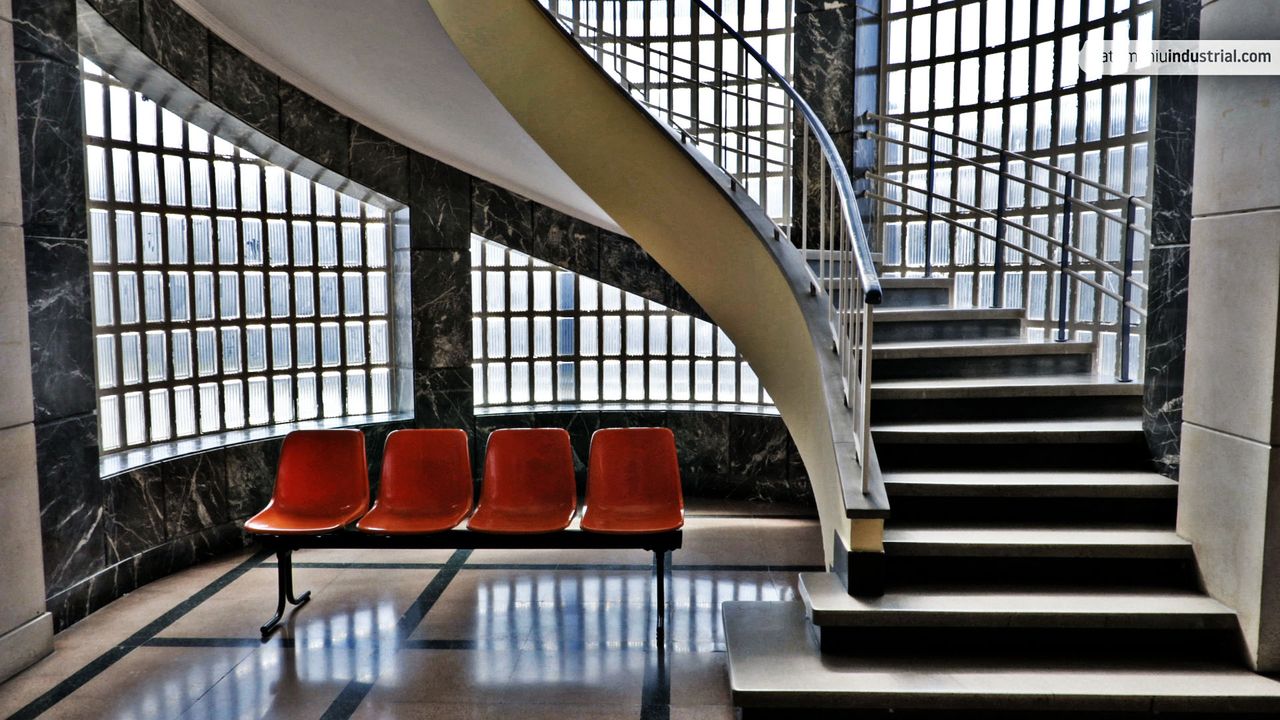 The education of the labourers' children, a key pillar in the development of the paternalistic policies of Empresa Nacional Siderúrgica, S.A. (ENSIDESA), fell into private hands despite the public character of the company. The Sisters of Charity of St. Vincent de Paul took control of the women's centre and the Salesian Congregation did the same for the men's centre. This issue, although paradoxical, allowed Franco's regime to thank the Church for its support, to control the teaching staff better and, at the same time, to recover the denominational education, which was interrupted during the Second Republic.
The first centre was inaugurated in 1956. It was an outstanding building associated with the modern movement and was placed behind the main square. In the first year, its eight classrooms were crowded, with over four hundred enrolments accepted. The detailed work on the design of the spaces and the circulation systems stands out. On the outside, the four prominent eaves are noteworthy and, on the inside, a total of sixteen wall paintings by Javier Clavo, Juan Ignacio de Cárdenas and Luis Echanove decorate the classrooms.
The high demand for school space made it necessary to build a new educational centre on an area located next to the playground. Thus, the construction of the school for children designed by Francisco Goicoechea began and it was inaugurated in 1959. In the meantime, this need was met by the construction of temporary schools made up of nine prefabricated structures, popularly known as "tubos".
The boys' school has ten classrooms distributed in a low structure which surrounds a two-floor building designed to house a large assembly hall as well as the administration and management area. Both floors are connected by a spectacular spiral staircase, arranged in a quasi-sculptural way in the centre of the hall. As with the girls' school, it also has external eaves, although less prominent, as well as aluminium and glass curtain walls, no longer existent, which enabled the classrooms to be fully open to the outside.