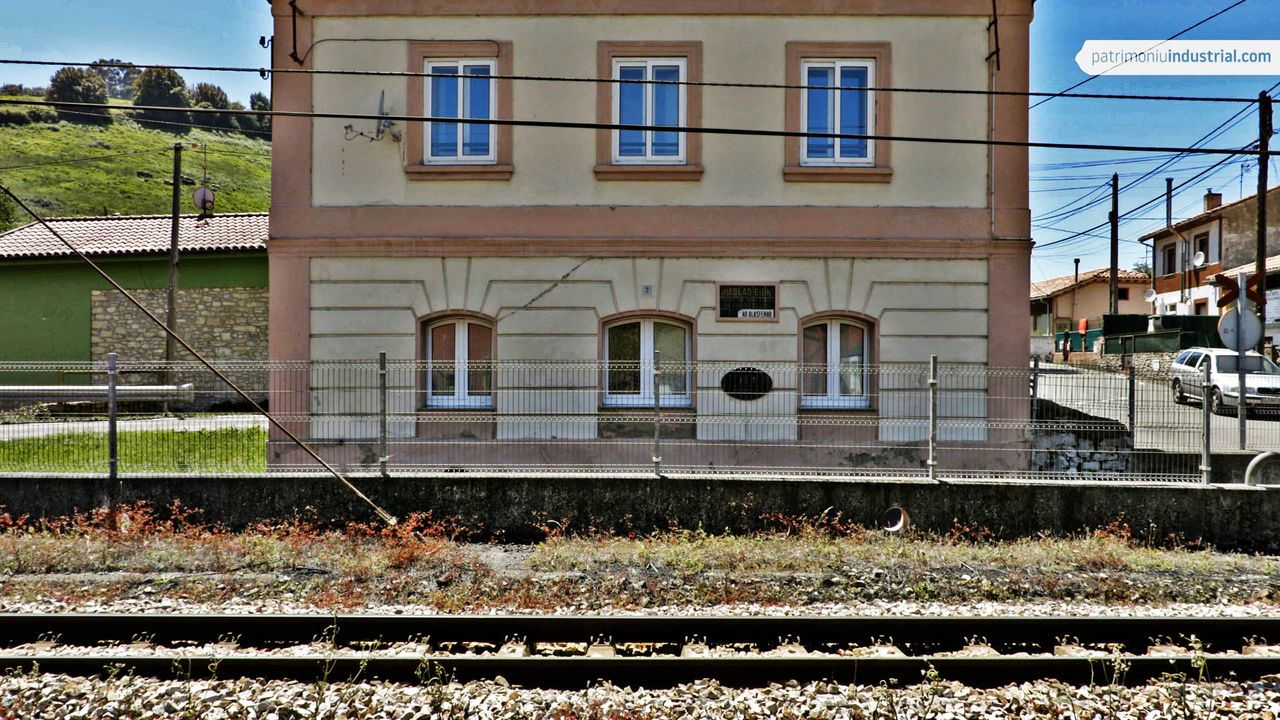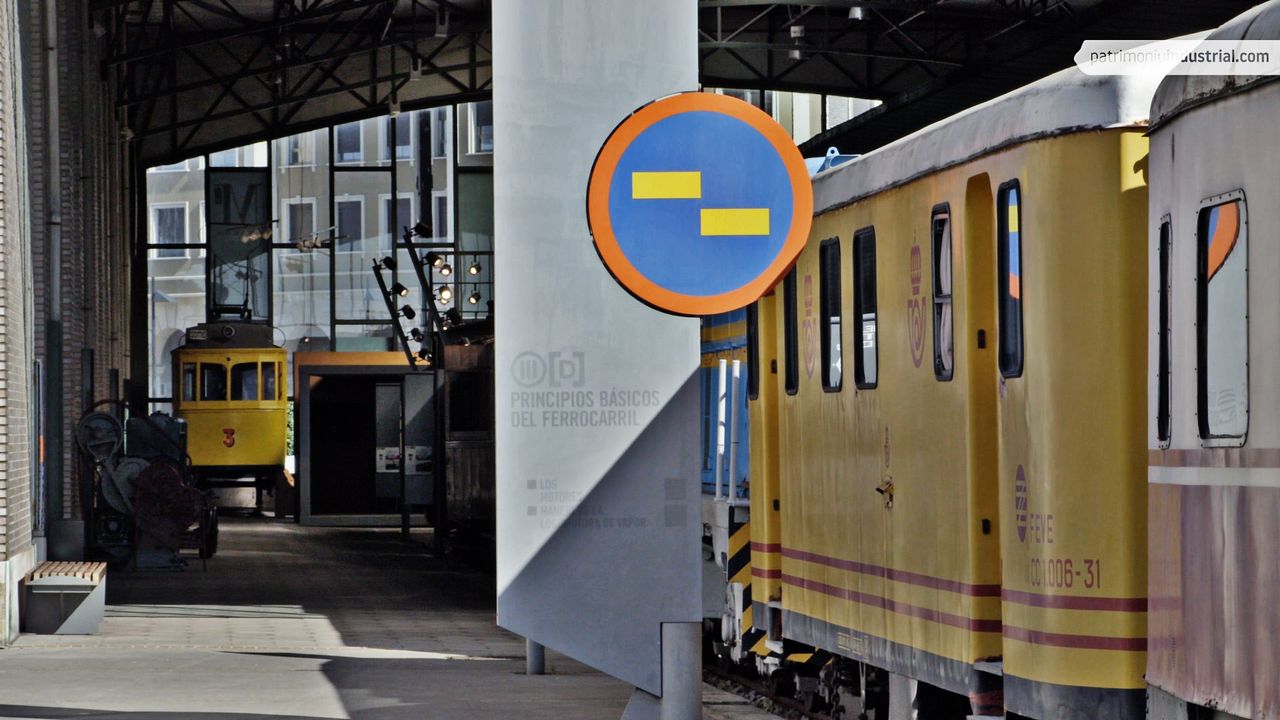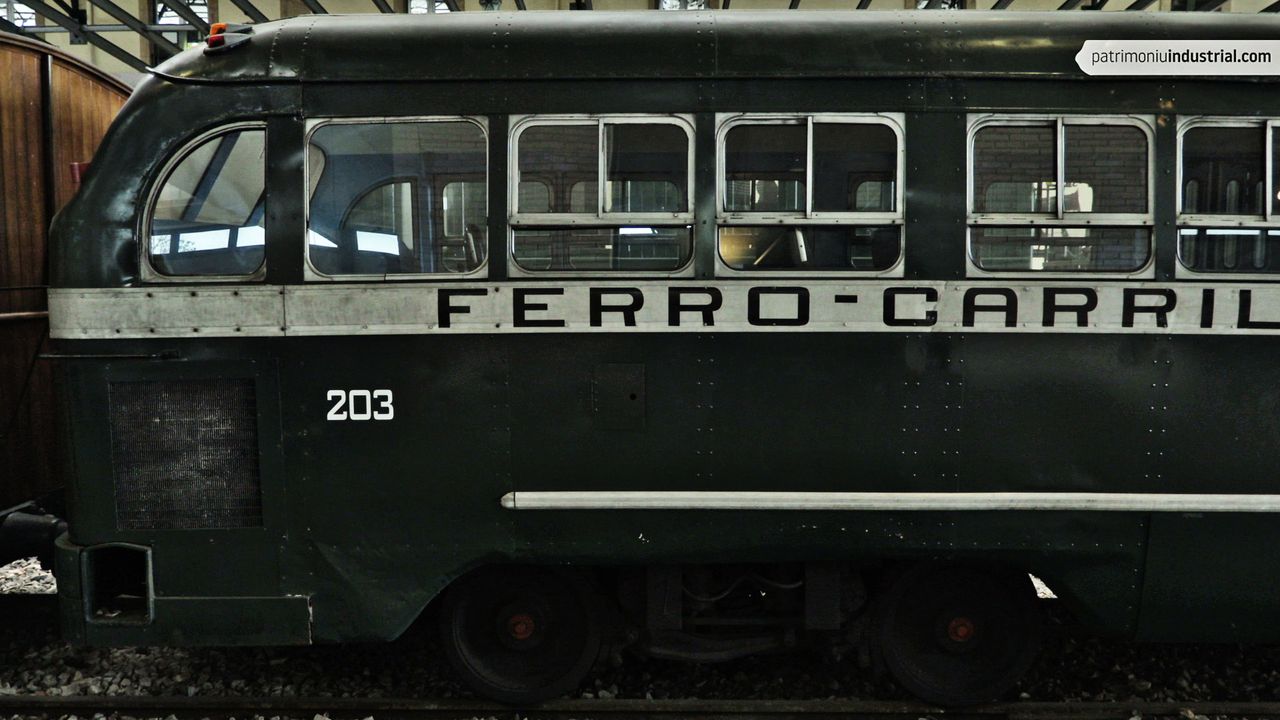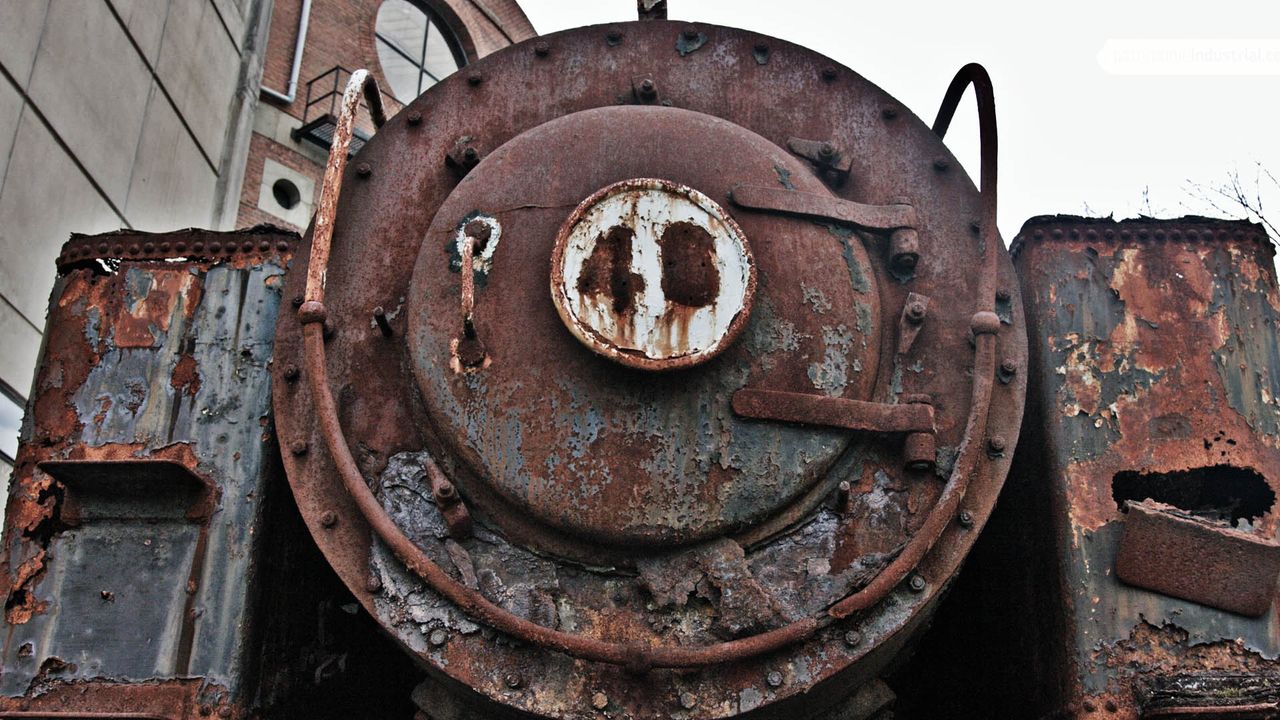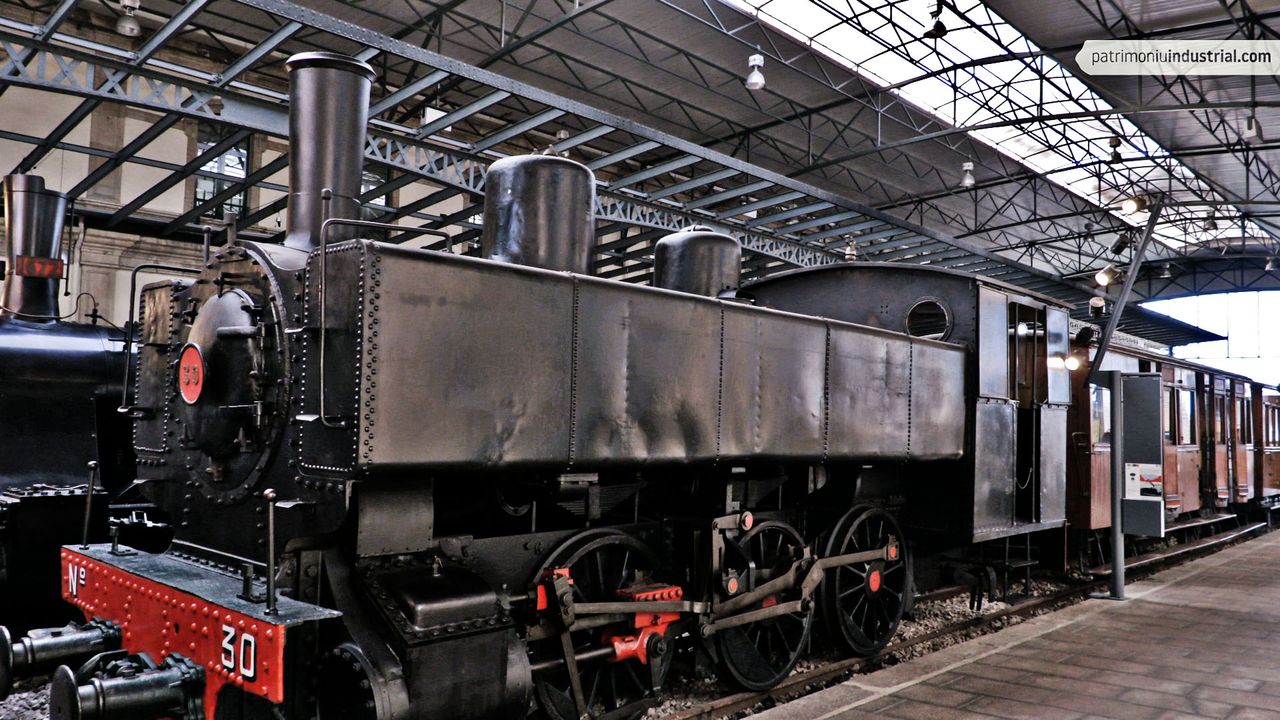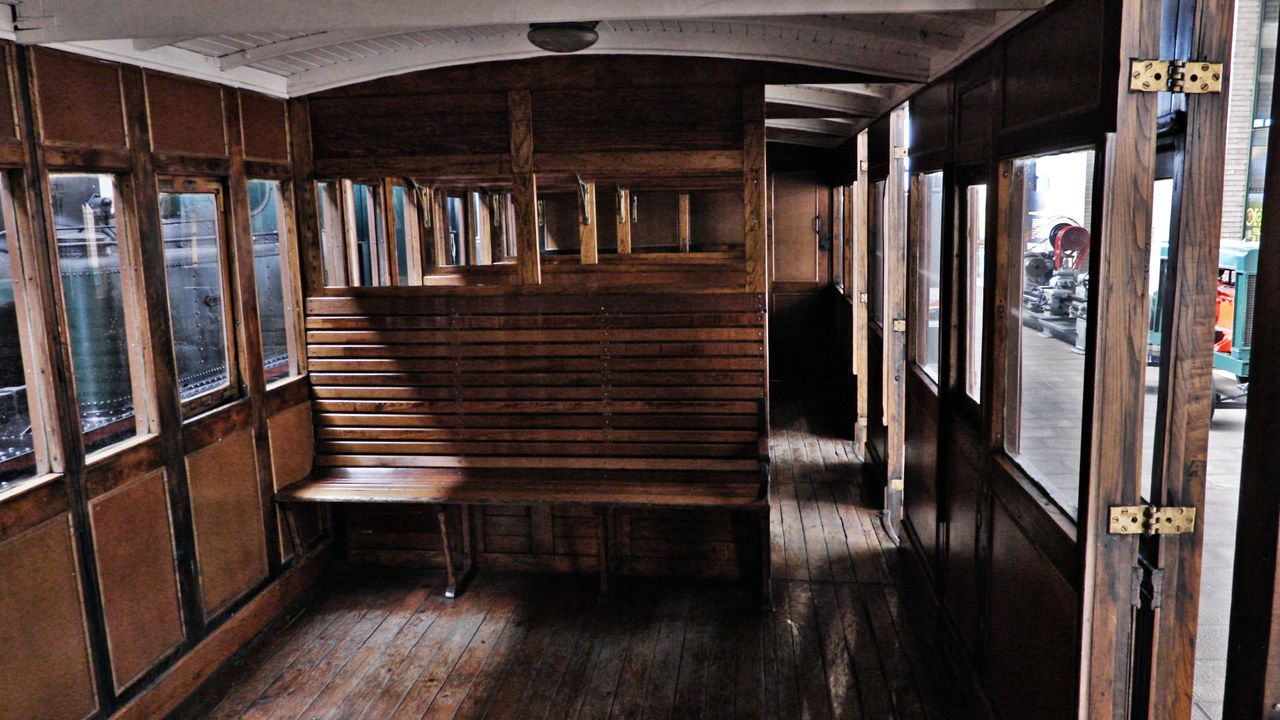 The Langreo Railway line was extraordinary for many reasons, one of which being its varied rolling stock. Within it, its fleet of two-axle wooden van cars stands out. These were the main protagonists of passenger transport for almost 125 years, until their definitive withdrawal in 1974, when they were among the last of their kind in service in Spain. 
Fortunately, FEVE sold some of them to private individuals who converted them into homes, which allowed some of them to survive. Two of them have been recovered by the Asturias Railway Museum to show the most common models available for the company (Langreo Railway).
The first one, numbered H34, was built in Belgium by the Société Franco-Belge at its factory in La Croyère in 1906. It had six compartments with wooden benches, separated by partitions that reached the height of the seat backs, connected by a side interior aisle and with capacity for 60 passengers. It did not have brakes or heating and was provided with electric lighting years after it was put into service.
The second example is the H47, built in 1912 by the company Carde y Escoriaza (Zaragoza), following the aesthetics of its Belgian predecessors. This time it consisted of a mixed carriage, with two first class compartments, two second class compartments and a toilet in the centre. Its structure was the same, with independent, fully enclosed compartments, interconnected by a side aisle, and with upholstered seats. It could carry only 24 people and also had no brakes or heating.
Both are excellent examples of the spartan travelling conditions experienced by passengers on trains in the late 19th and early 20th centuries. They are equipped with running boards on the outside, which allowed both passenger access from the low platforms that the stations had at that time, as well as the transit of the train conductors when the carriages did not have intercommunication.