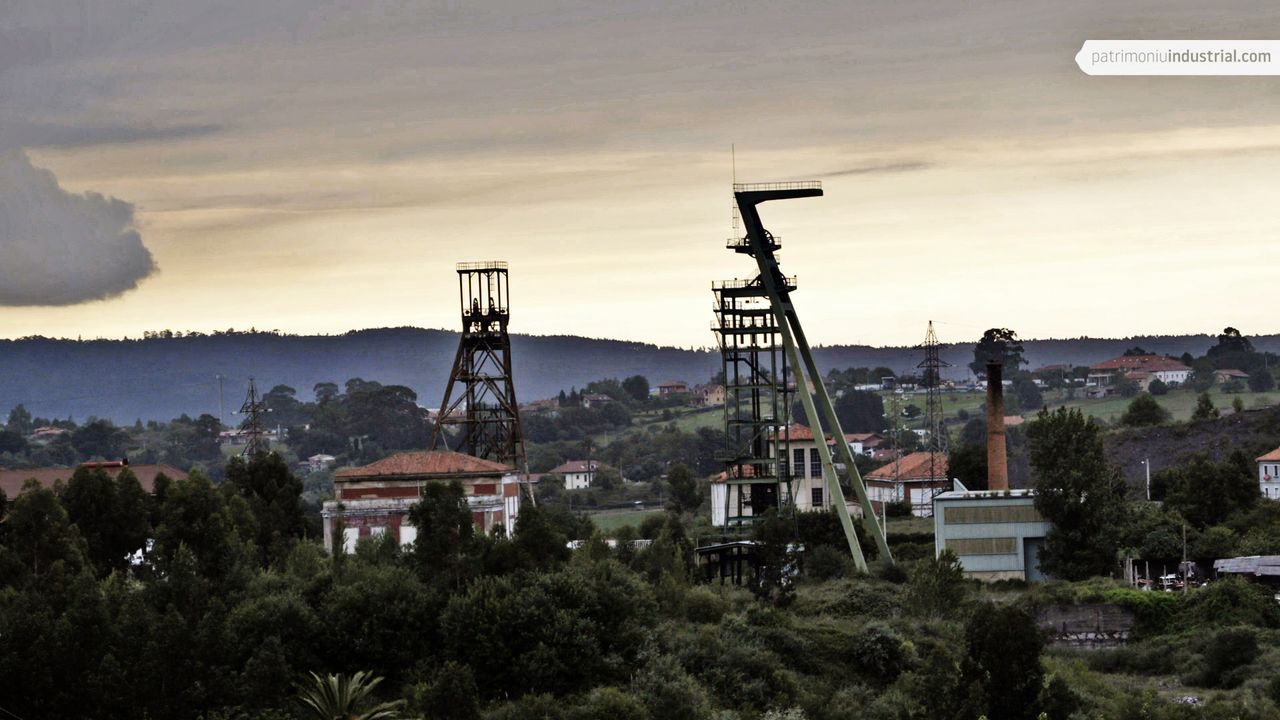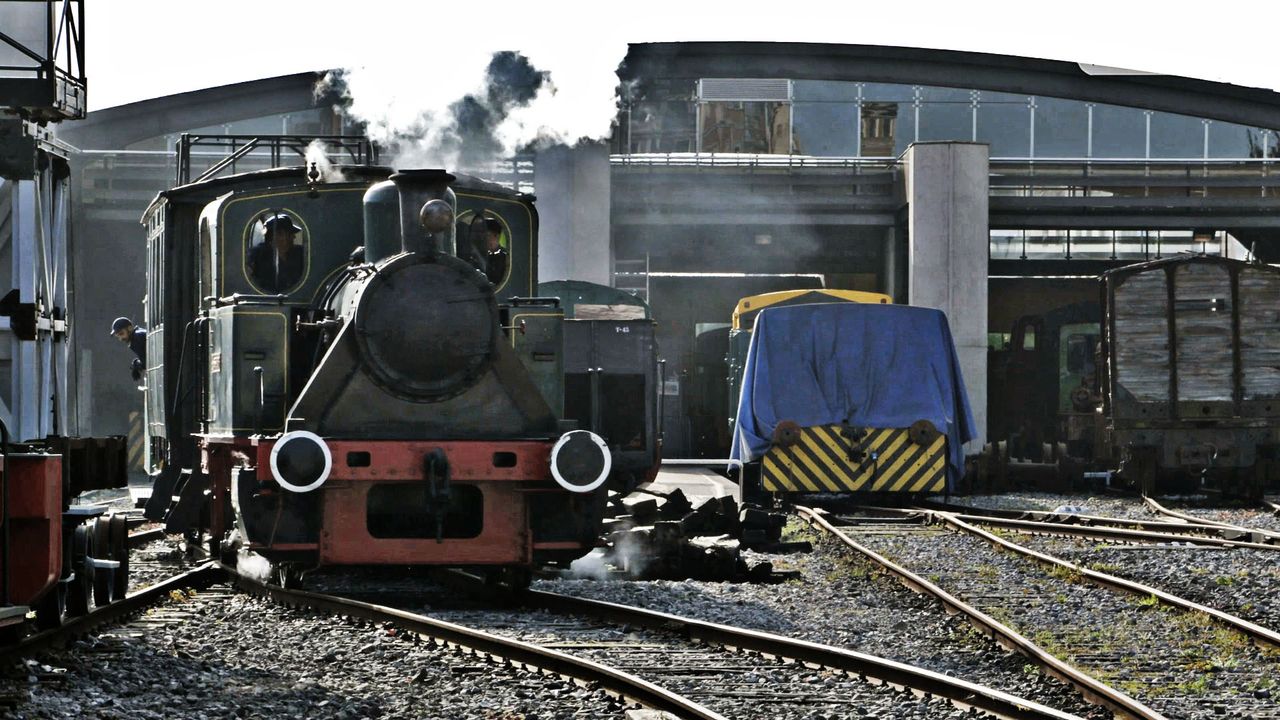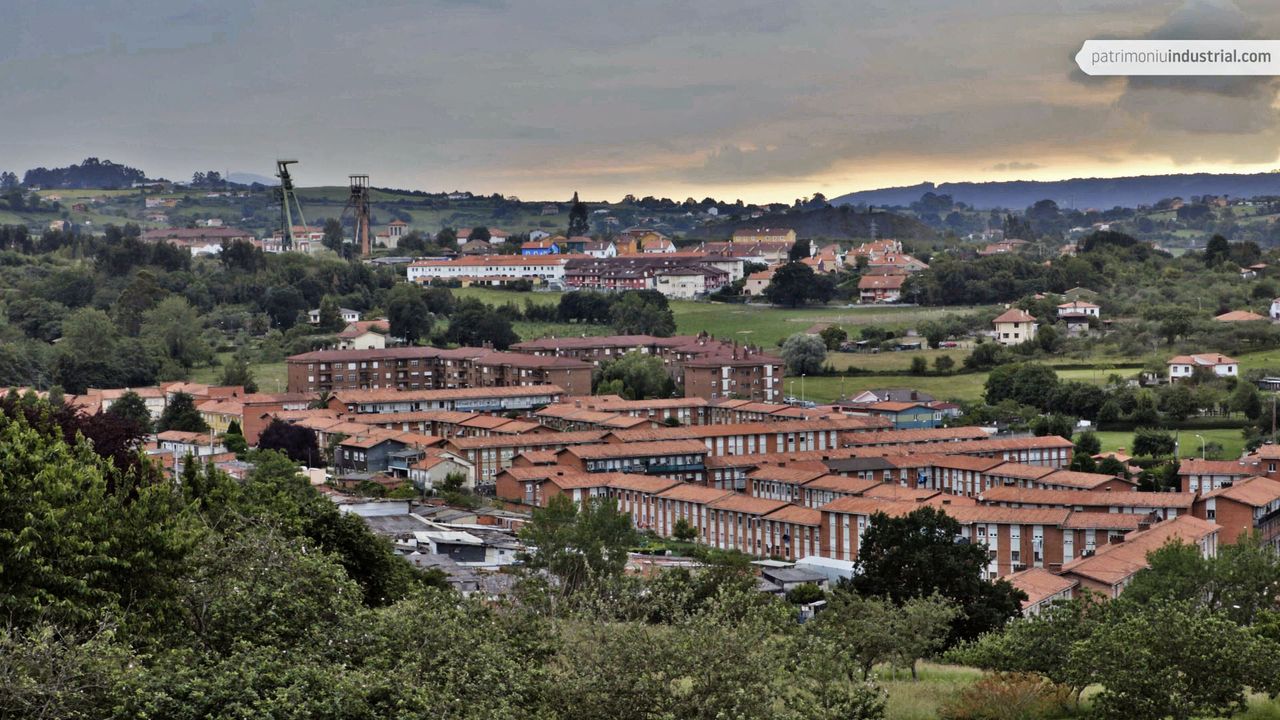 Under the protection of the mining exploitation of La Camocha, Sociedad Anónima Felgueroso promoted the creation of a residential complex for workers and their families to find accommodation.
A first group of twenty semi-detached single-family houses, built between 1943 and 1946, formed the original core of the complex. They were two-storey buildings with three bedrooms, a kitchen, a dining room, a bathroom and a plot at the back. They were simple and built using modest materials. They had gable roofs and their brick walls were built on top of a stone plinth.
In the mid-1950s, due to the insufficient accommodation for a growing number of workers, one hundred flat buildings were built using brick. They were two and three-storey structures, with two flats per floor. As far as the space distribution was concerned, their room division was similar to the houses of the first stage of construction. Several facilities were also built: the school, the market, the company shop, a leisure centre for workers with a library and a bowling alley, commercial establishments and canteens. At the end of the decade, thanks to the support of Instituto Nacional de la Vivienda (a state organisation focused on housing), a new group of dwellings was built, with 52 subsidised housing units. In this case, the blocks, built in concrete with brick side façades, are two storeys high. Finally, the last enlargement works in the complex carried out in the 1960s were linked to the construction of a set of four-storey blocks located in Vega de Abajo.
Along with the buildings that make up the complex, the company developed a group of dwellings for technical staff by the workplace itself. Known as El Vaticano, it is configured as a group of 46 single-family dwellings for employees, together with 4 detached houses for engineers. The former dwellings, distributed over two floors, have an entrance hall, a dining room, a kitchen, an office, four bedrooms, a bathroom, a toilet and a garden, with a row of sheds which serve as garages. The detached houses for engineers have a similar layout but with a larger plot and their own garage.