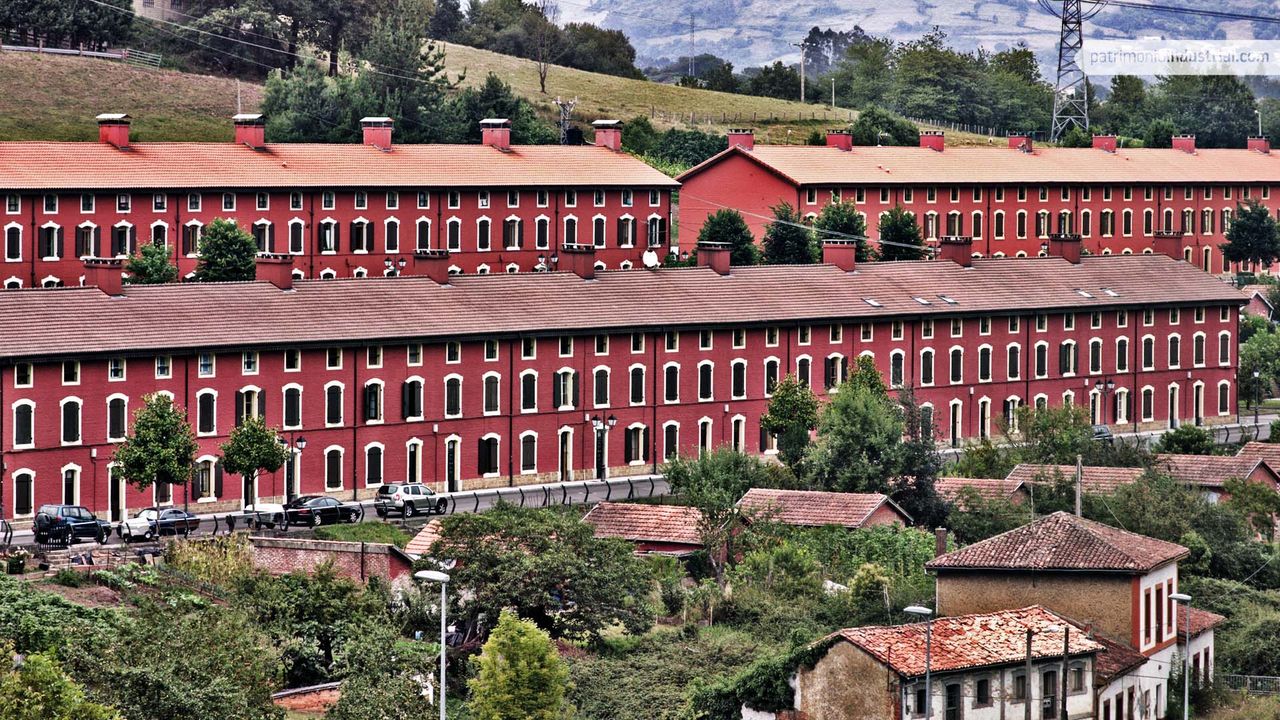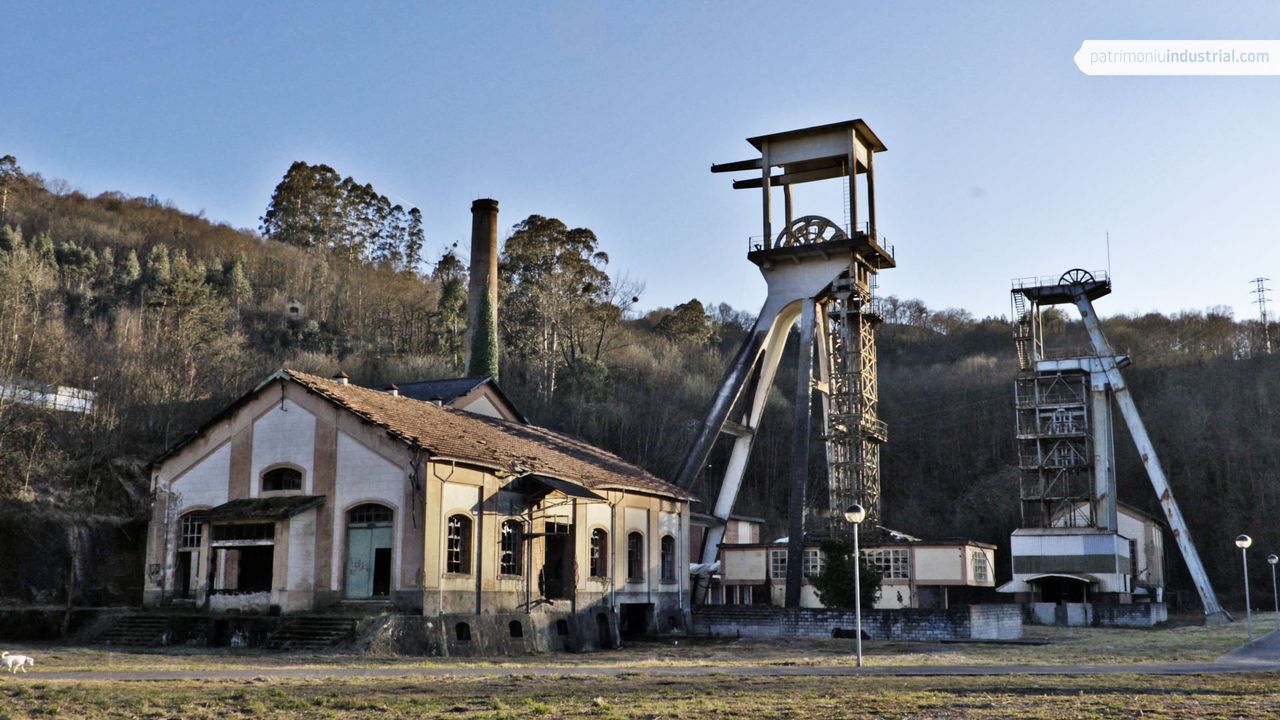 The intervention of the Solvay company with regards to the housing in its mining facilities in Lieres started rather early. In 1903, the company purchased the coal reserves from a small local company, La Fraternidad. By the end of this decade, Solvay was already building the first worker's residential quarters.
This company funded two residential units in Lieres which became the better Asturian example of the evolution of social policies in a company: Campiello and La Pedrera. The first one of them started being built in 1909 with a linear blueprint including residential units for different professional categories. All of them followed Central European architectural styles, where bricks are mainly used, as well as some elements like shutters and bargeboards.
In 1953, the residential space was enlarged with the village of La Pedrera, built next to Campiello and destined to employees. Here, a village was erected over an orthogonal blueprint, with small homes built in large parallel plots. All the buildings were designed by the architects Hermanos Somolinos, but the casino-cinema stands out in the main square, serving as a leisure and garden area. The casino, nowadays altered by an awful intervention, was an excellent example of these architects' work. It put together the regionalism originated in the post-war period, the rationalism, and the usage of traditional elements in the whole facilities, such as a panera in the entrance.
In other mining facilities, the worker's residential units were located in marginal and less adequate areas (usually humid, polluted and gloomy), and the seemingly philanthropic concessions turned into strict surveillance and control. Nevertheless, Solvay was not even similar. In fact, the Solvay housing in Lieres is located in gentle sloped sunny spot hillsides (like Campiello) or in vast flatlands (like La Pedrera), with well-ventilated and non-isolated residences. All in all, even though Solvay's model was not perfect, it is fair to say that it was the best residence a worker could get from a mining company in Asturias.