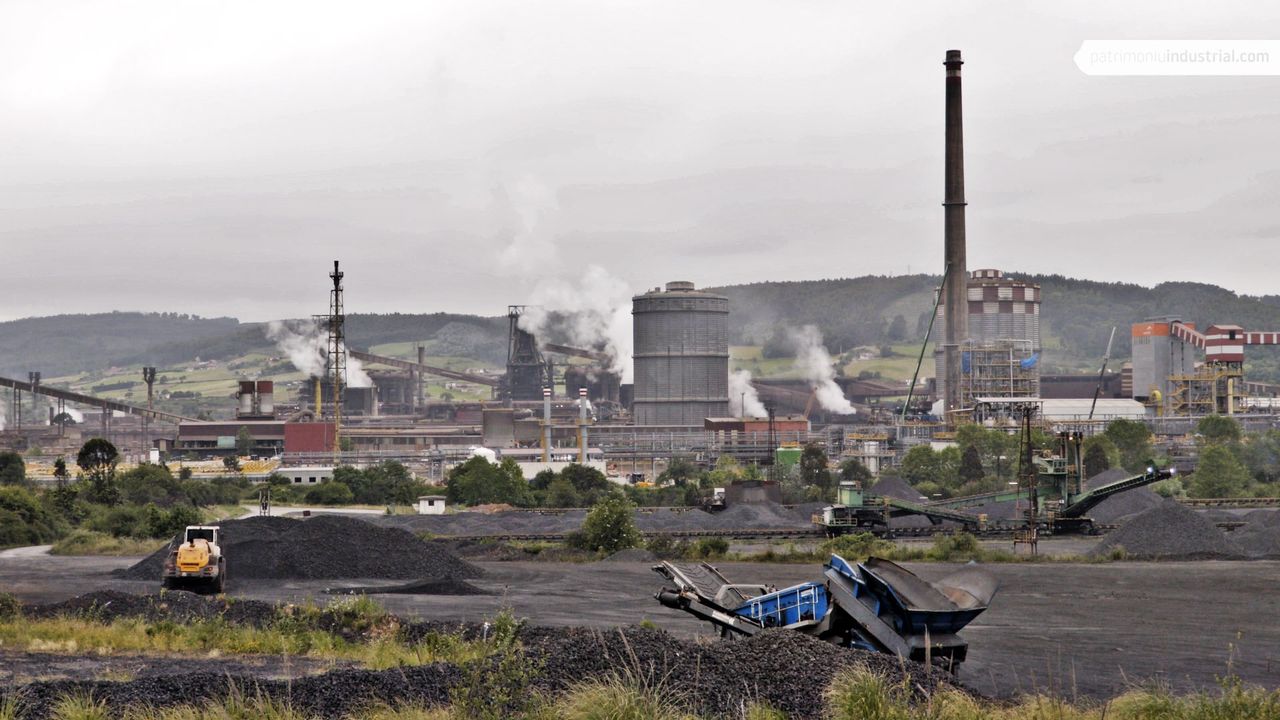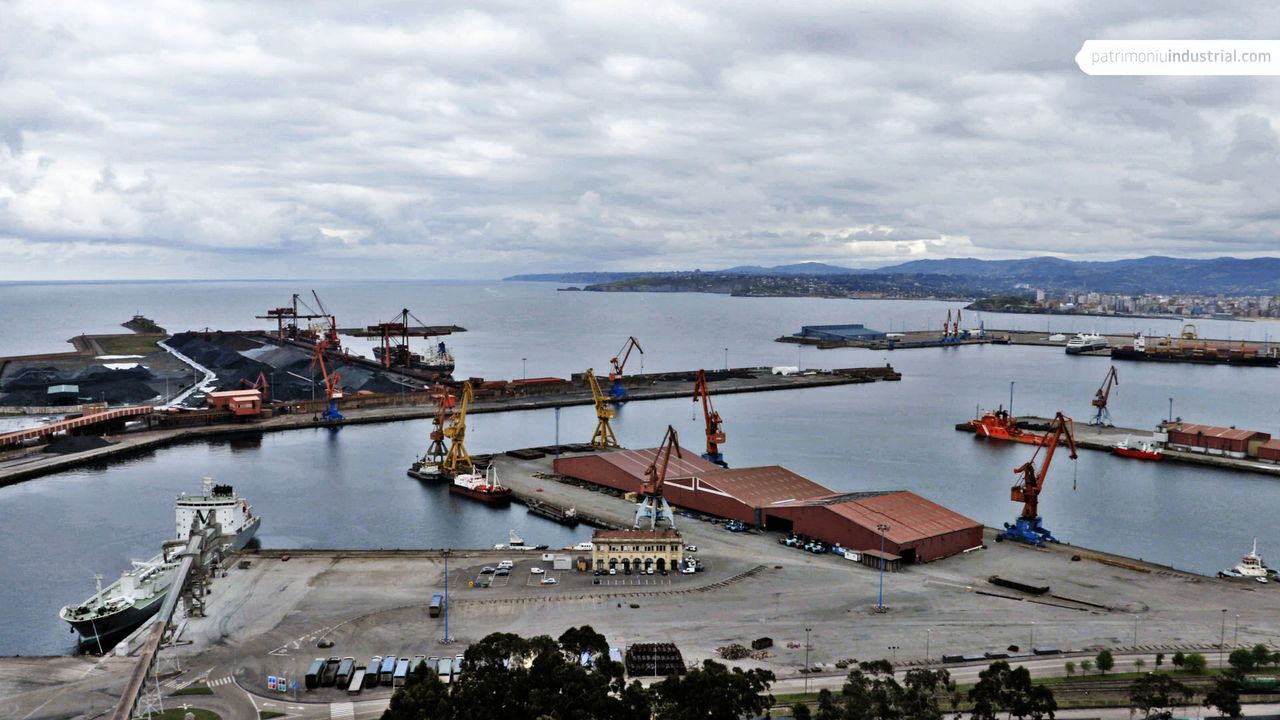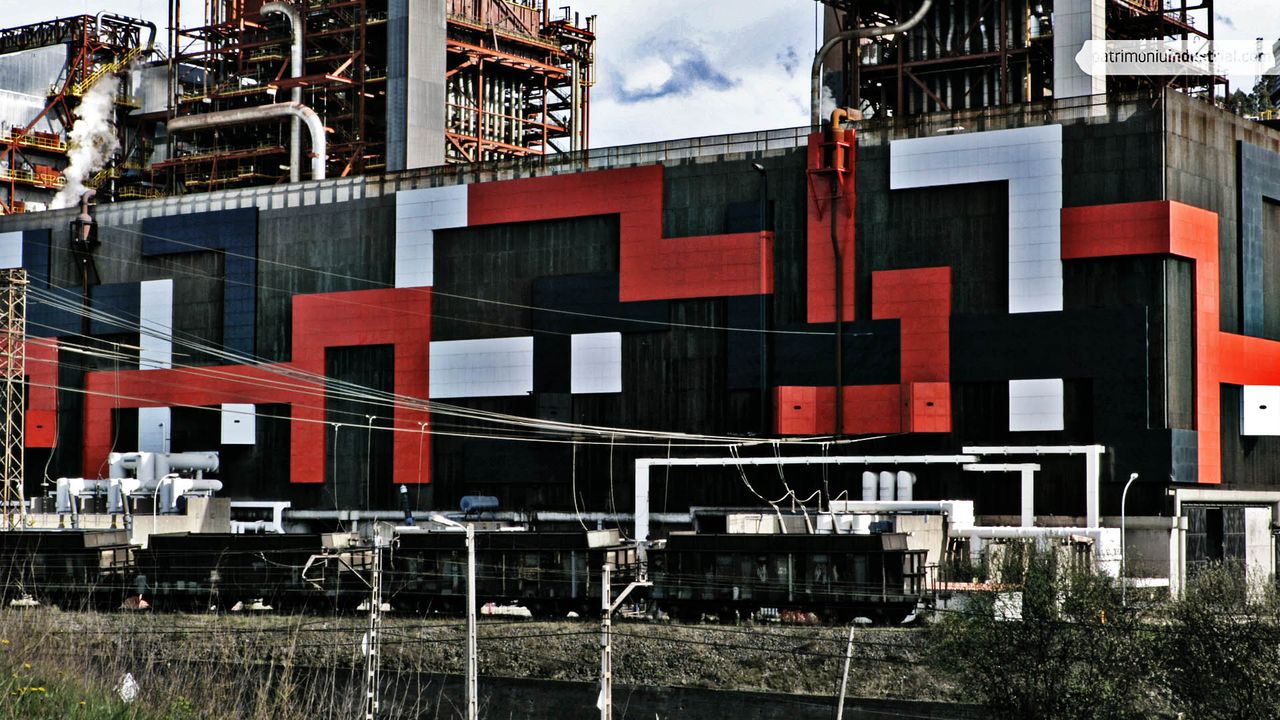 Aboño thermoelectric power plant features two different stations: Aboño-1, which started operating on March 15, 1974, and Aboño-2, inaugurated on September 23, 1985.
Both can run simultaneously on different kinds of fuel – gas from the nearby Arcelor-Mittal (formerly UNINSA) blast furnaces and coke oven batteries; fuel oil; and coal. It is connected to the Aboño coal depot by means of a conveyor belt and to El Musel port by railway.
Joaquín Vaquero was responsible for the design of the first unit, Aboño-1, equipped  with a 365,5 MW monoblock unit manufactured by Brown Boveri. The turbo-alternator, christened Marisa, features a singular polychrome covering, which on account of its aesthetic qualities was adopted by the prestigious Swiss firm as its brand mark. As far as the outer part of the structures, Vaquero provides the utilitarian complex with an aesthetic quality. Colour is the main resource, referencing Dutch Neoplasticism. He is also in charge of designing the Auxiliary Services building, located in the heart of the facility.   This prism-shaped building houses the technical staff offices. It has two floors, visually connected by the large open space between them. The ground floor multi-purpose hall, mostly a meeting room, features a skylight and some inventive custom-made modular furniture. There are also two burnished copper murals on opposite sides, schematically depicting assembly line work and powerlines.
Natalia Tielve García