Arbón Hydroelectric Power Plant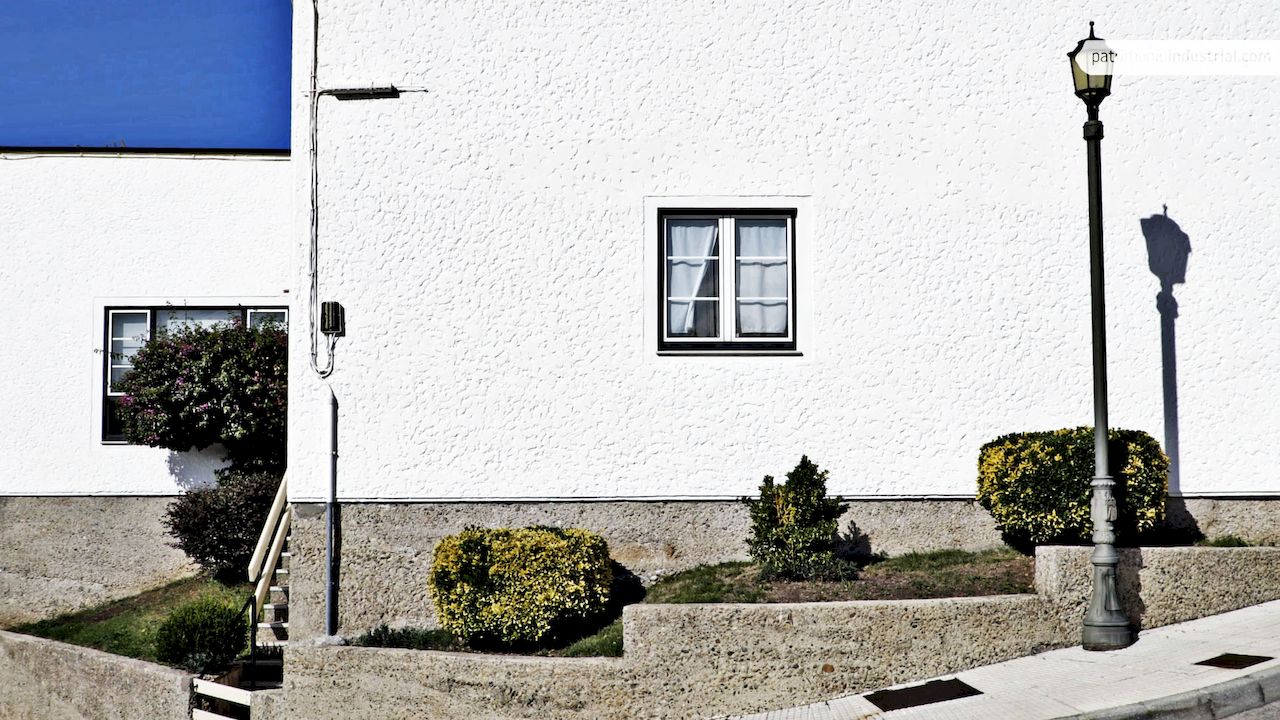 Arbón hydroelectric power plant was built on the lower section of the Navia river by the company Electra de Viesgo Ltd. between 1962 and 1969. It was designed by the architect Ignacio Álvarez Castelao and the engineer Juan José Elorza. It features two generator sets, Arbón I and Arbón II, that started running in 1967 and 1968 respectively.
Plant lighting was an important feature that Castelao masterfully addressed in the powerhouse building hall: an elongated nave covered by a series of concrete vaults letting light in from the top as well as the sides. The facade is made of concrete sections placed in a way that allows light to enter. The alternator plant is located under the powerhouse and features high ceilings and  slender columns with bell-shaped capitals topped by triangular panels attached to the inside part of the concrete slab. The architect also applied colour to the top of the alternators and certain metal elements as well, thus interrupting concrete's grey monotony. A passageway where the offices and control room are located connects the plant to the auxiliary building housing the rest of the facilities. The outer design introduces a subtle contrast of textures, matching the concrete finish with tile in tones of white and the brick walls of the auxiliary building.
Castelao also designed a residential village for plant employees in Navia that was built in two stages between 1961 and 1968. The first stage included fourteen terraced single floor homes, built set back from one another and featuring a courtyard for the residents. 
The second stage produced twelve homes in five semi-detached two- and three-storey buildings located somewhere above the others.
Natalia Tielve García