Sotrondio, San Martín del Rey Aurelio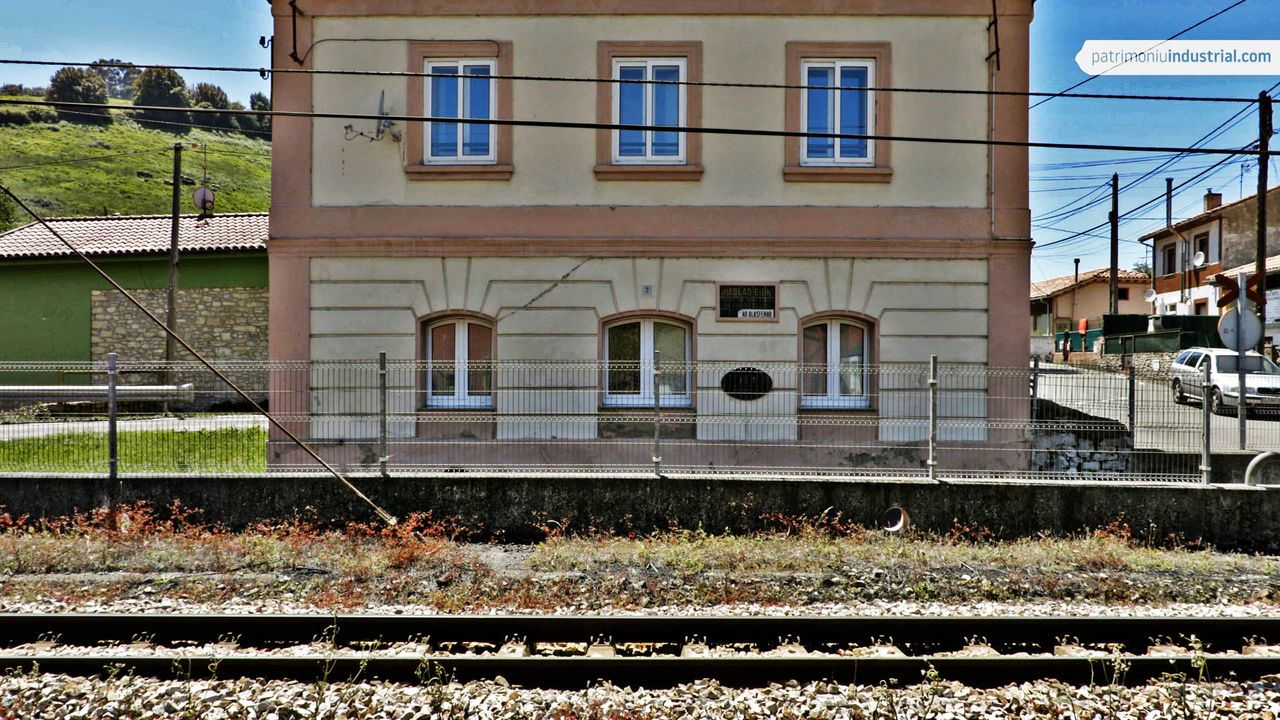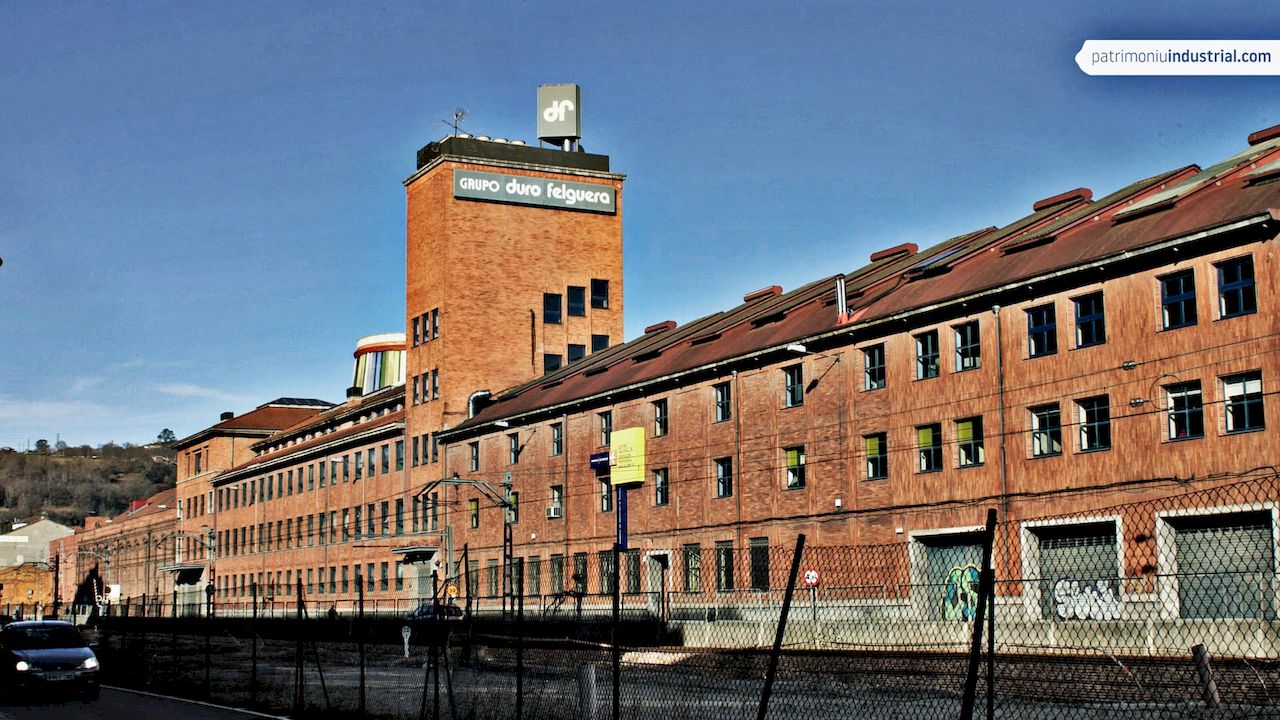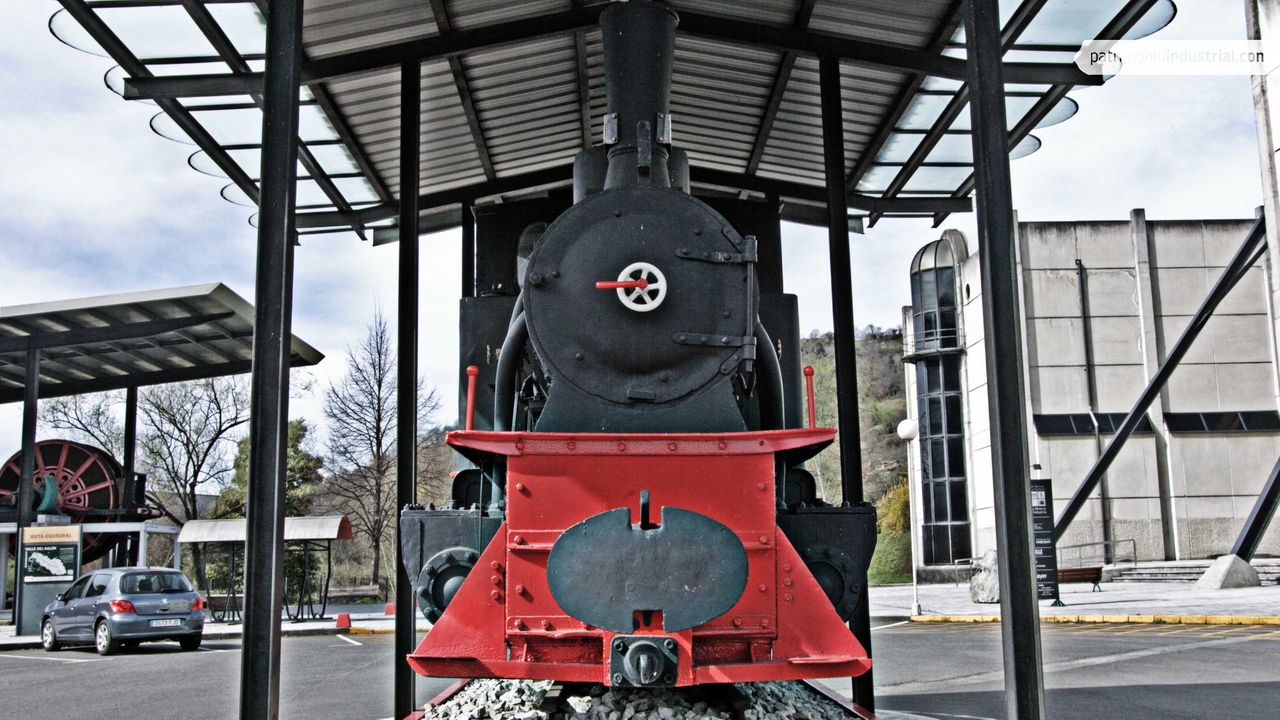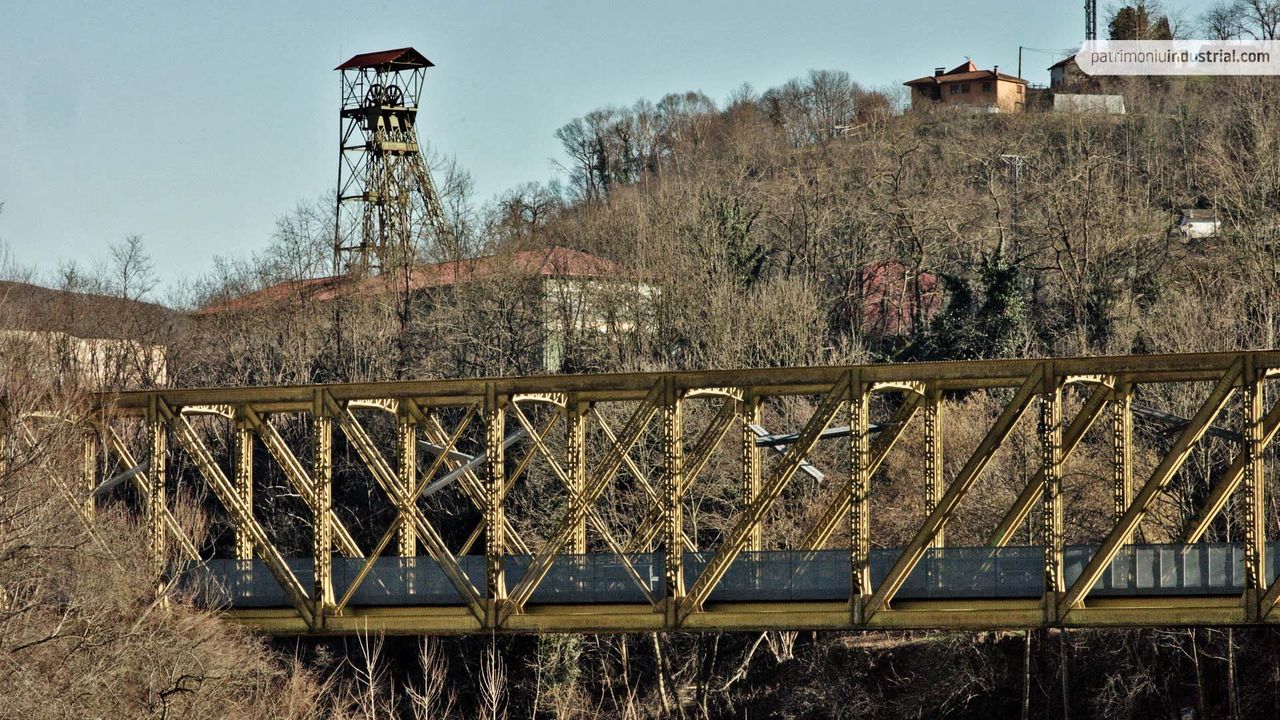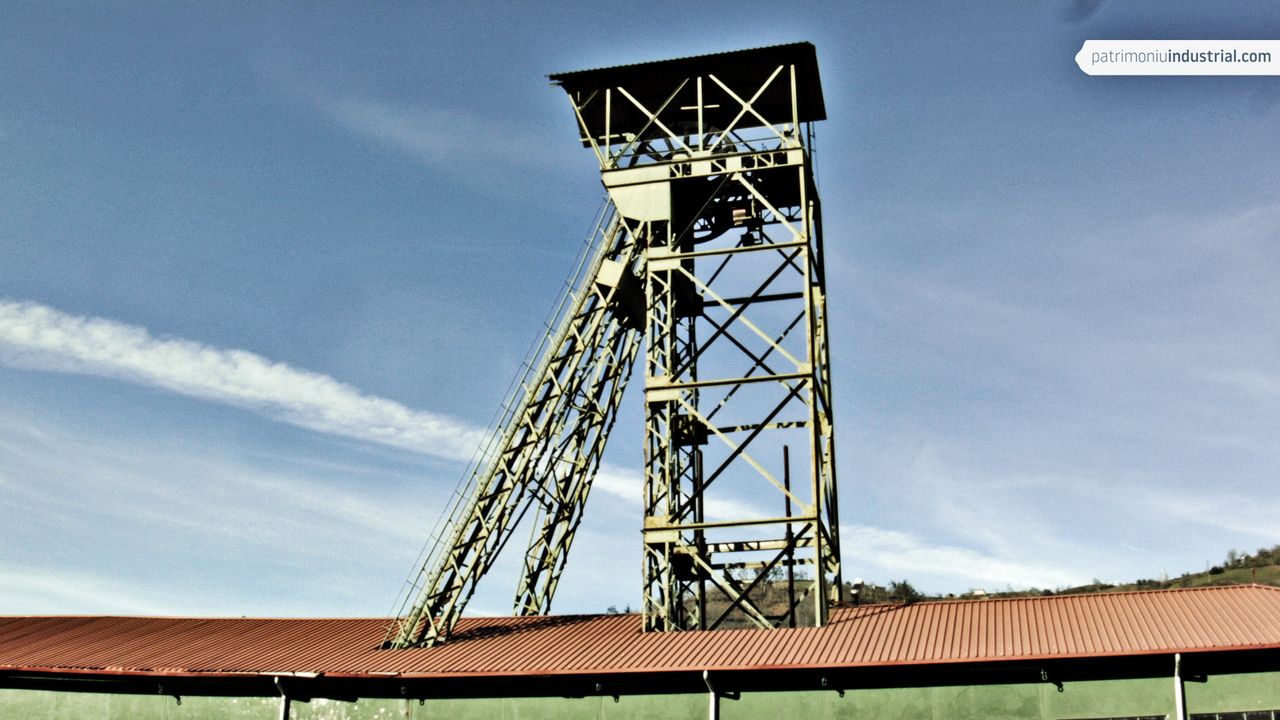 The Langreo Railway was extended to Laviana in 1885. While stone predominated on the foundational sections of the bridges, pontoons or flyovers, the preference for metal in the expansion works was very noteworthy.
The reason for this change was not only the industrial development, but also the fact that the main shareholder of the railway company was Numa Guilhou, the owner of the later called Fábrica de Mieres. Since the 1870s, this steel plant had the first Spanish workshop specialized in metal constructions, especially bridges and beams, which was set up at the request of the famous engineer Jerónimo Ibrán as the technical director of the factory.
In this industrial context, the mining development of Duro Felguera in the Santa Barbara river valley made it appropriate for the Langreo Railway to have a railway branch to dispatch the coal production in the area. The branch line, inaugurated in 1921, would run from Sotrondio to El Pontón or La Hullera, 800 meters further on. The main construction project was the bridge over the Nalón river, built by Fábrica de Mieres, which owes its name to the origin of the stonemasons in charge of working on the ashlars of the abutments and parapets.
This incredible bridge bears the signature of the engineer Ignacio Fernández de La Somera, director of the railway company. It is practically a twin structure to the one built in Sama for the railway branch to Samuño: laminated iron in a single 60-meter span section with Pratt type beams reinforced in the middle modules in a crossed shape. The difference between both bridges lies in their angle towards the Nalón river and in the fact that the Sotrondio bridge has ten meshes instead of eight, which reduces their size but not their height, that remains the same.
The closure of the San Mamés mine in 1992 meant the end of the activity of the railway branch. After a first refurbishment in 2003, the bridge underwent a hard intervention signed by Valle Arquitectos in 2010. It is currently in an advanced state of abandonment that demands a refurbishment, because it is one of the most outstanding industrial structures of our industrialization.