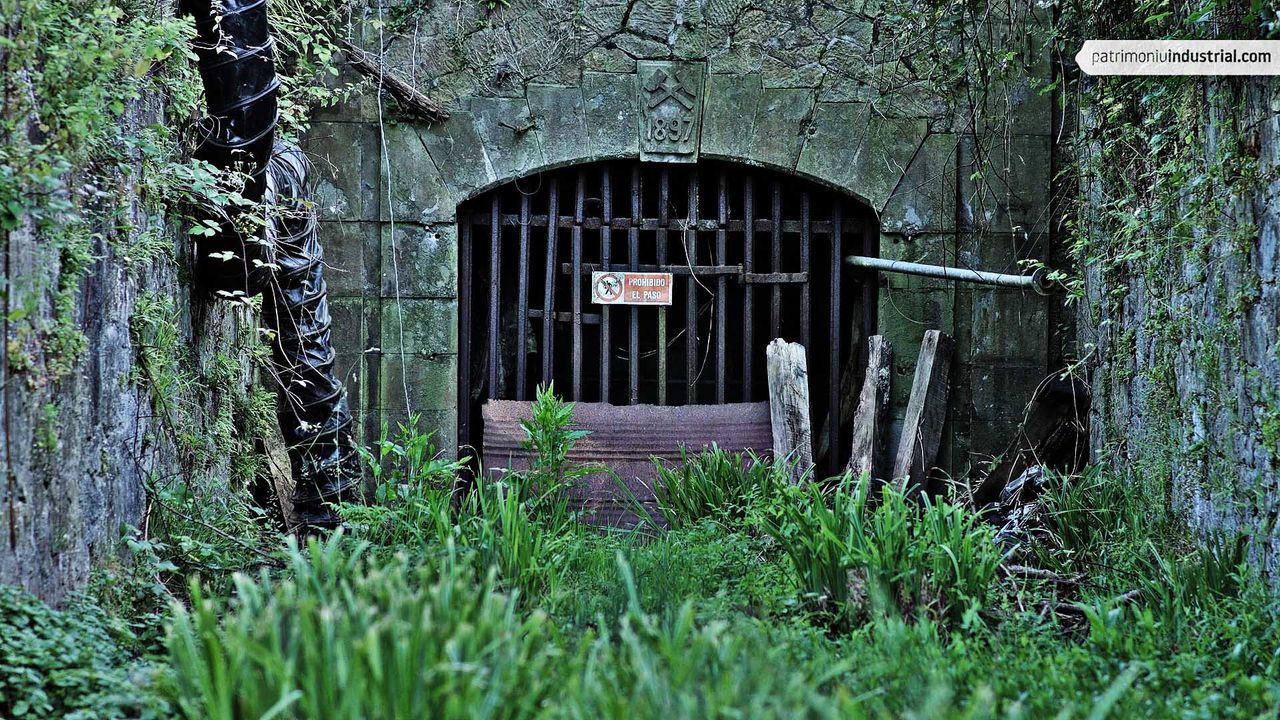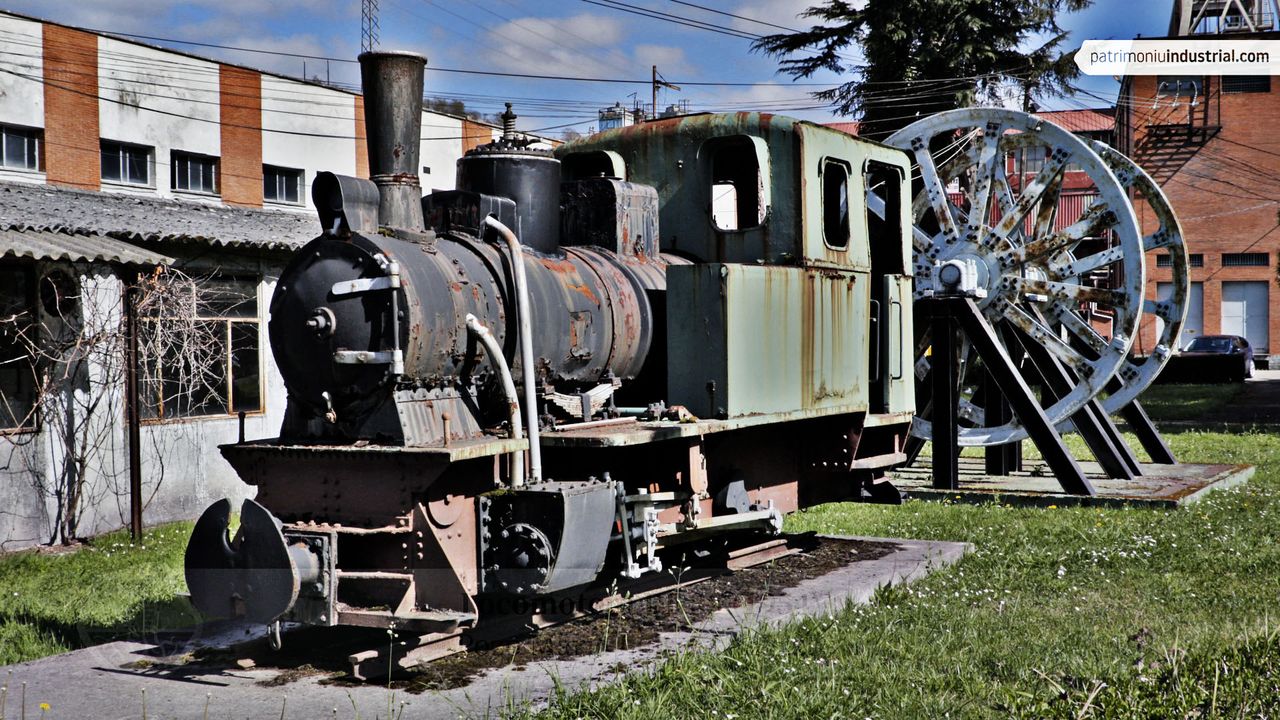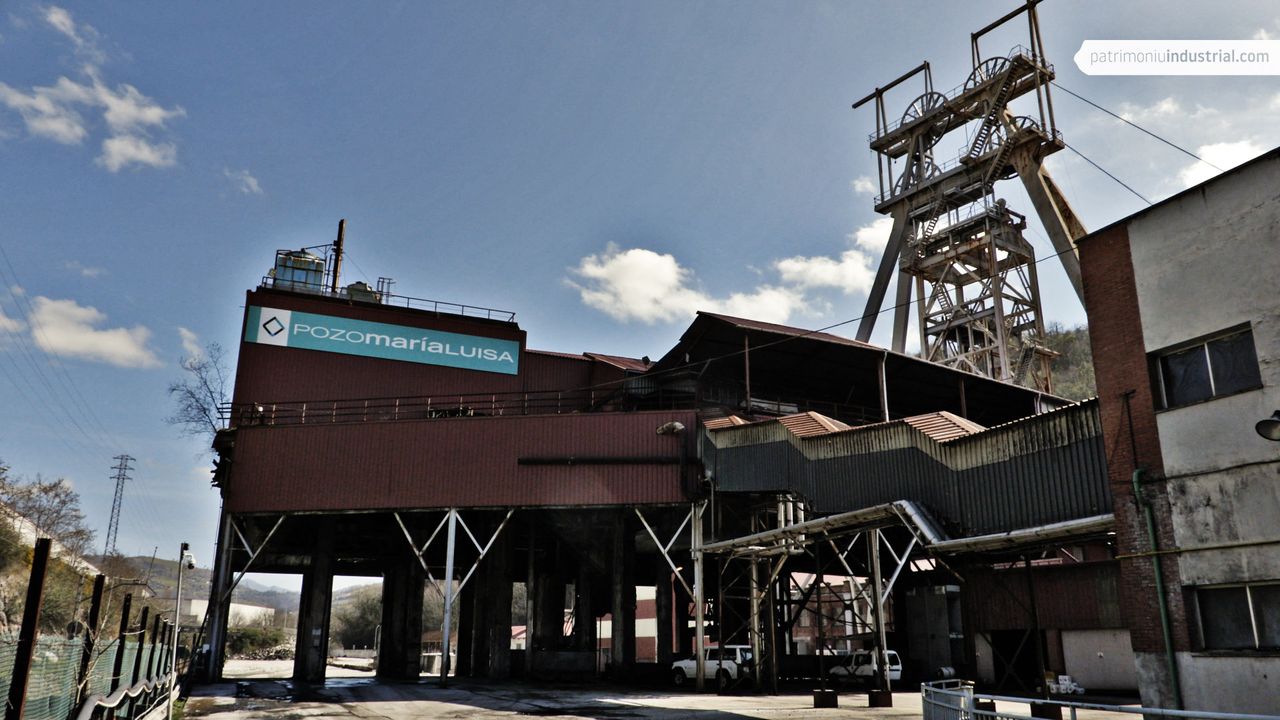 María Luisa Mine was dug in the early forties and shares several features with other Duro Felguera company mines, such as a large, well-designed office building.  It is also incorporates certain innovations, such as the first headframe with a welded structure.
Sociedad Metalúrgica Duro Felguera (Duro Felguera Metallurgy Company) expanded its coal operations with three vertical shafts dug next to as many of its mountain mines –  Fondón was first, followed by Sotón and then María Luisa. Construction work on the latter was interrupted in 1918 "until circumstances improved and the number of available workers increased", as the company put it. Whether on account of the European war and the recession that ensued or due to more specific reasons, the fact is that María Luisa Mine wasn't completed until 1943.
The company learned from its own past and focused on the future, and so it built very well-designed facilities not unlike La Felguera factory. All aspects of a mining operation located were close by – offices, dressing rooms, warehouses and machinery – reducing distances and thus making it more convenient. Construction of its headframe incorporated welding, a new German technique that signified a new period in this mining structures. This headframe was the first of its kind, as well as the very first welded structure in Spain, and it was surrounded by a modern coal classification facility that improved on Sotón's design and took advantage of the sloping terrain.
Unfortunately, the main reason the mine is widely known is due to an accident and the song that was written about it. There was a gas explosion on 14 July 1949 that caused seventeen fatalities. The lyrics to the traditional song "Santa Bárbara bendita" ("Blessed St Barbara") were changed to mention the tragedy, and it was subsequently known as  "En el Pozo María Luisa" ("Down in María Luisa Mine").
Along with the rest of Duro Felguera-owned mining operations, María Luisa mine was absorbed by state company HUNOSA in 1967, and it was close down in 2016.