Miranda Hydroelectric Power Plant
Leiguarda, Belmonte de Miranda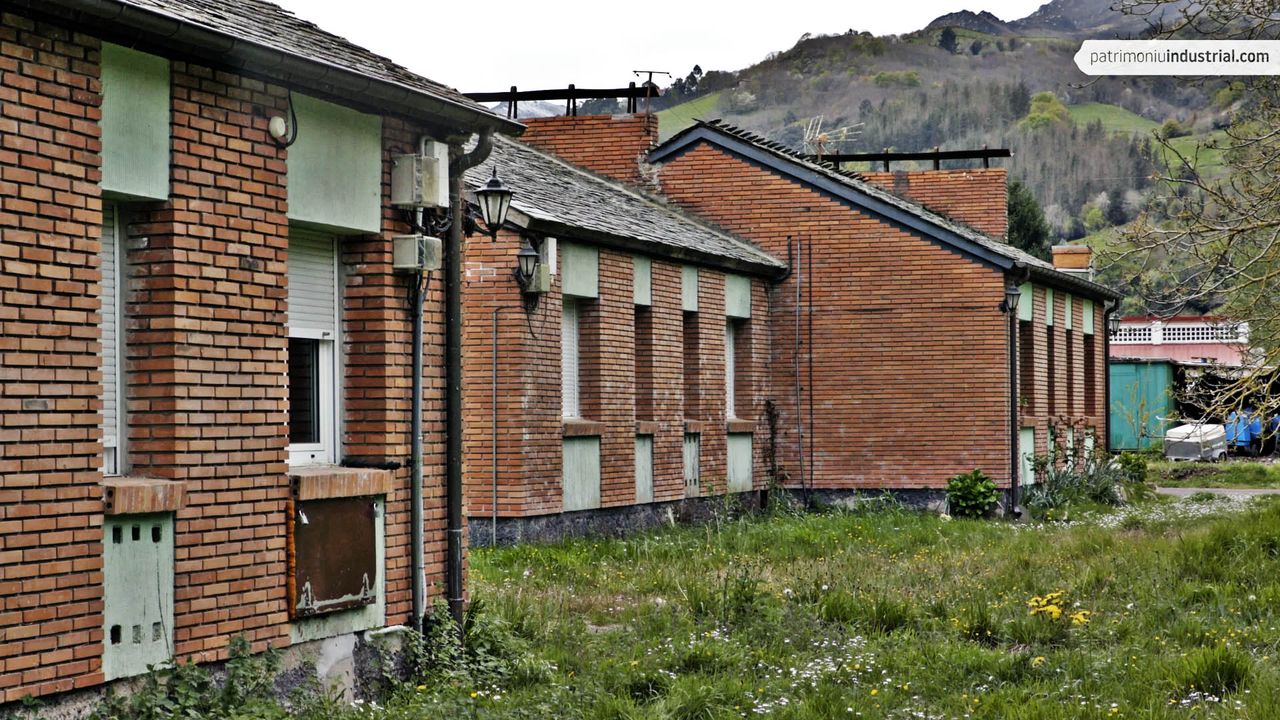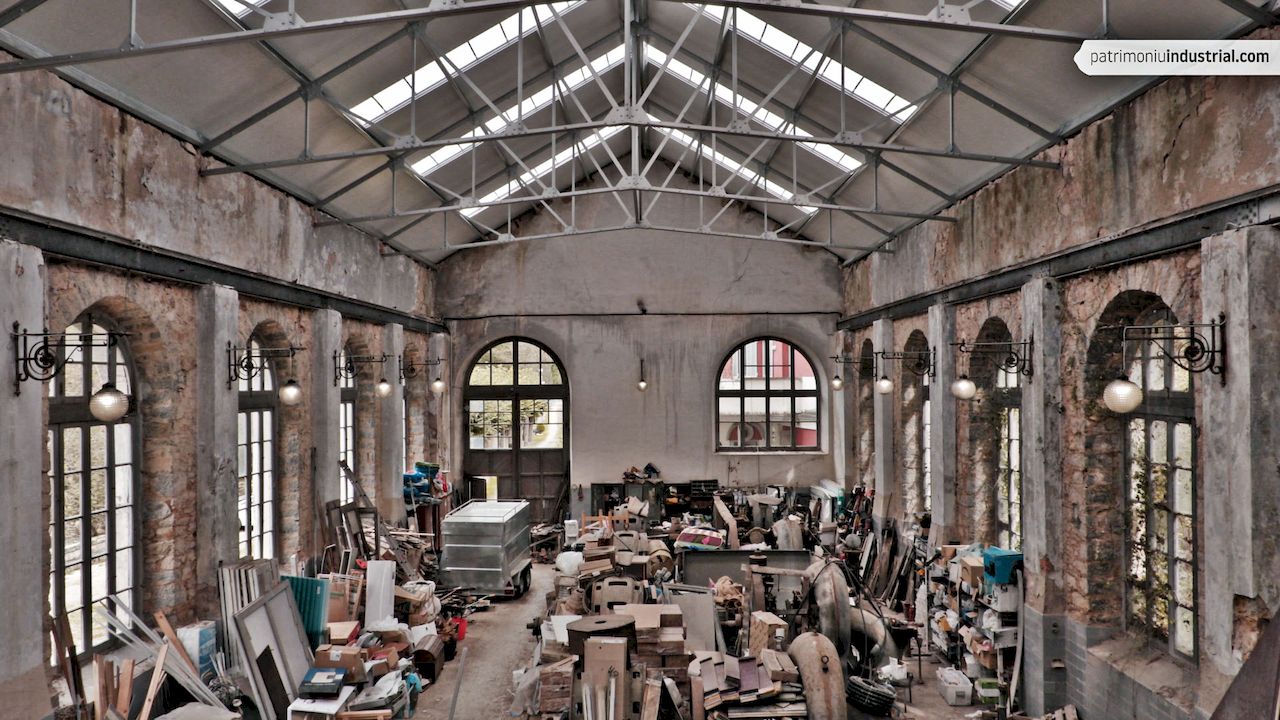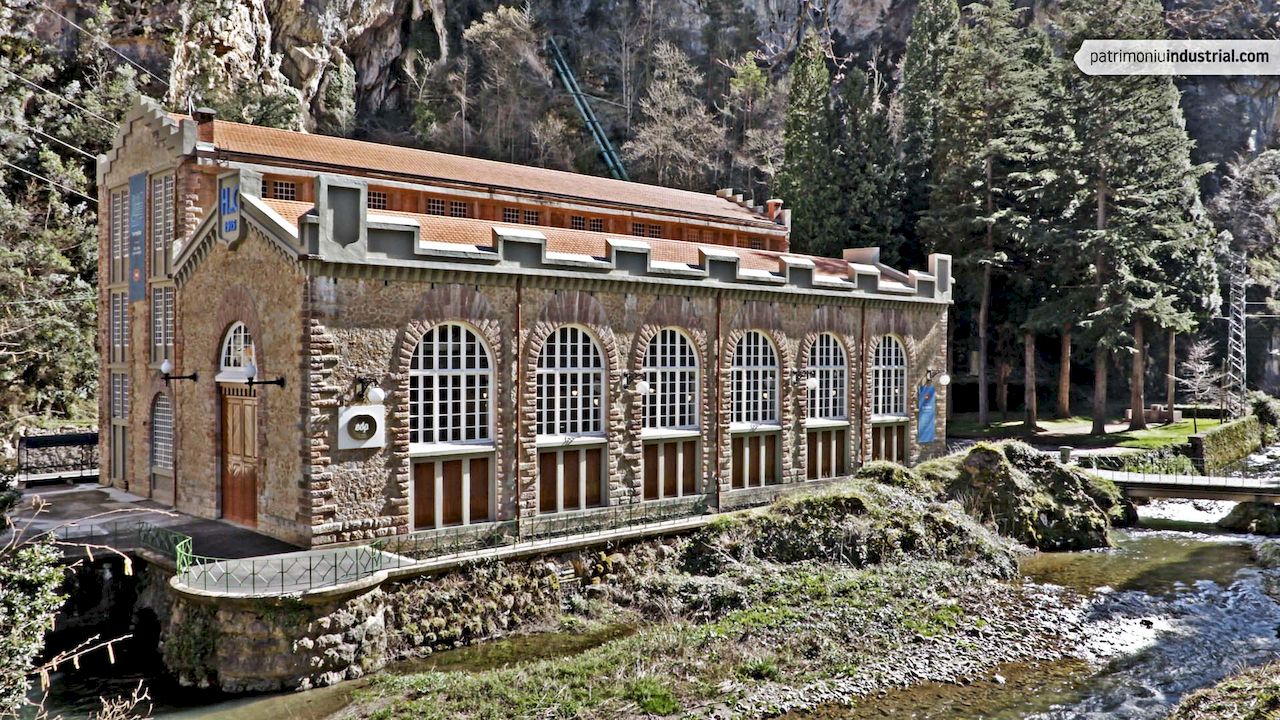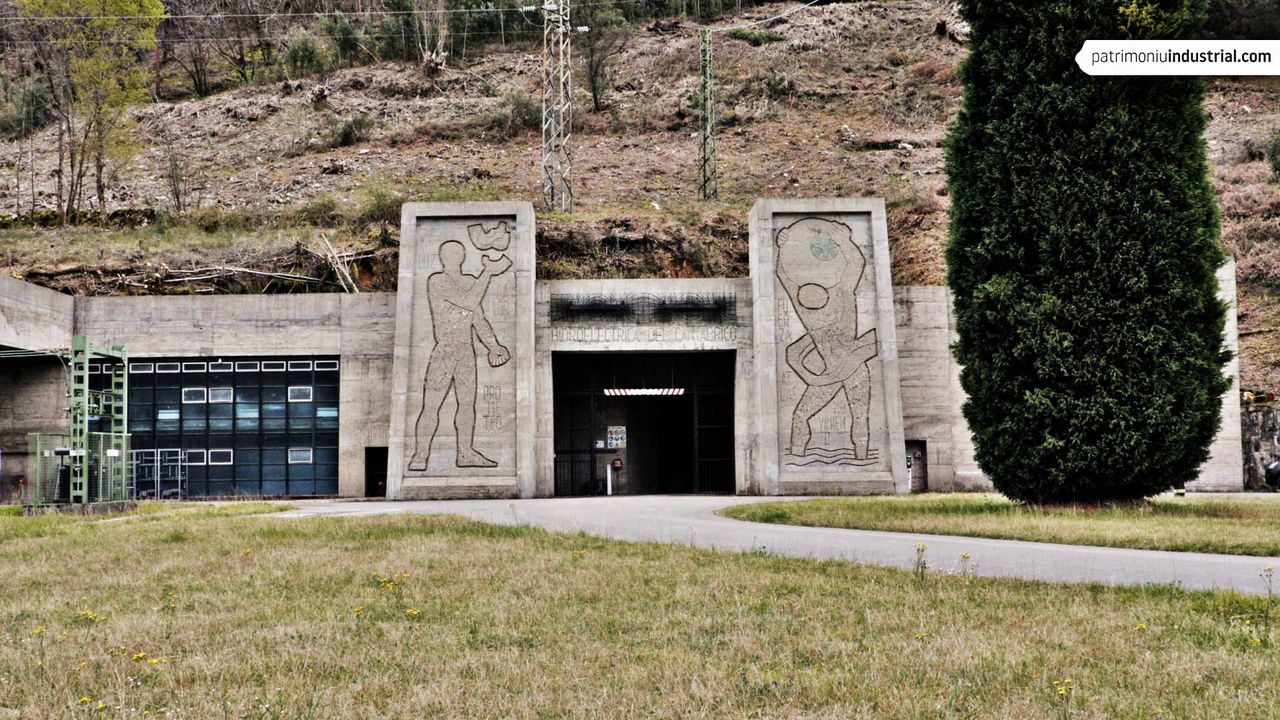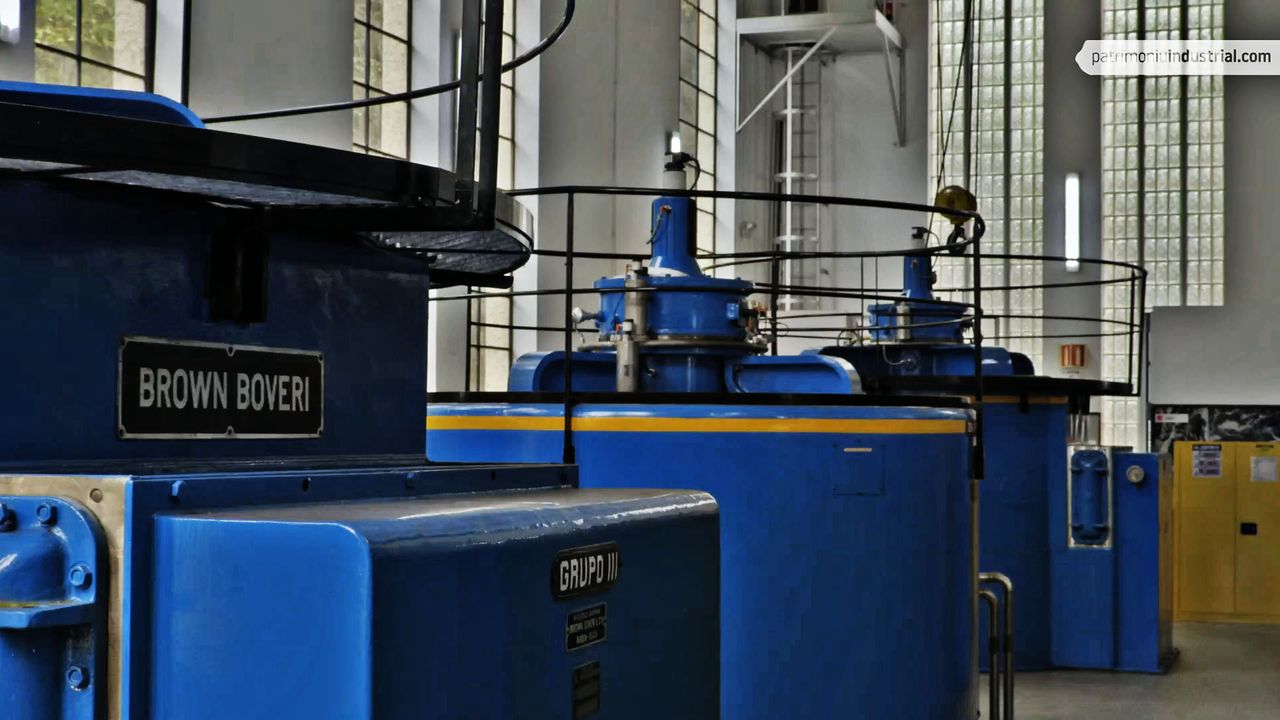 Located at the foot of a pronouced slope in Belmonte de Miranda county, the power plant takes advantage of water channeled from the Somiedo and Pigüeña rivers. It was built on solid rock ground by Hidroeléctrica del Cantábrico (Cantabrian Hydro-Electric Power Company) between 1956 and 1962. The height and capacity of this underground power plant allows for a powerhouse with five different levels, one each for entrance, alternators, turbines, impellers, and drainage.
Vaquero Palacios was commissioned all design work in the plant, both inside and outside. Outer design concentrates on the two thirteen-metre ventillation chimneys, one on each side of the facility entrance. They feature bas relief on depictions of two allegorical figures, Prometeus and Atlas – the former representing heat and light, and the latter power and movement, this is to say, the four main uses of electric power.  Monumental pylons of sorts, they provide a singular solemnity to the plant's entrance. There is also a remarkable iron and copper piece recreating a magnetic field on the lintel above the gateway.
A deliberately elaborate treatment of artificial light and colour manages to diminish the otherwise oppressive feeling of burying, as well as elaborate the setting aesthetically and dignify the workspace. Walls are covered with a folded metal sheet in a bold polichrome of predominatly warm tones. Colour reaches elements such as railways, pipes and machinery, mitigating the cold, labyrinthine appearance of the subterranean hallways. A kind of trompe-l'oeil is also worth noting, by which some fake windows, artificially lit, provide an illusory impression of spaciality.