Santa Bárbara Parish Church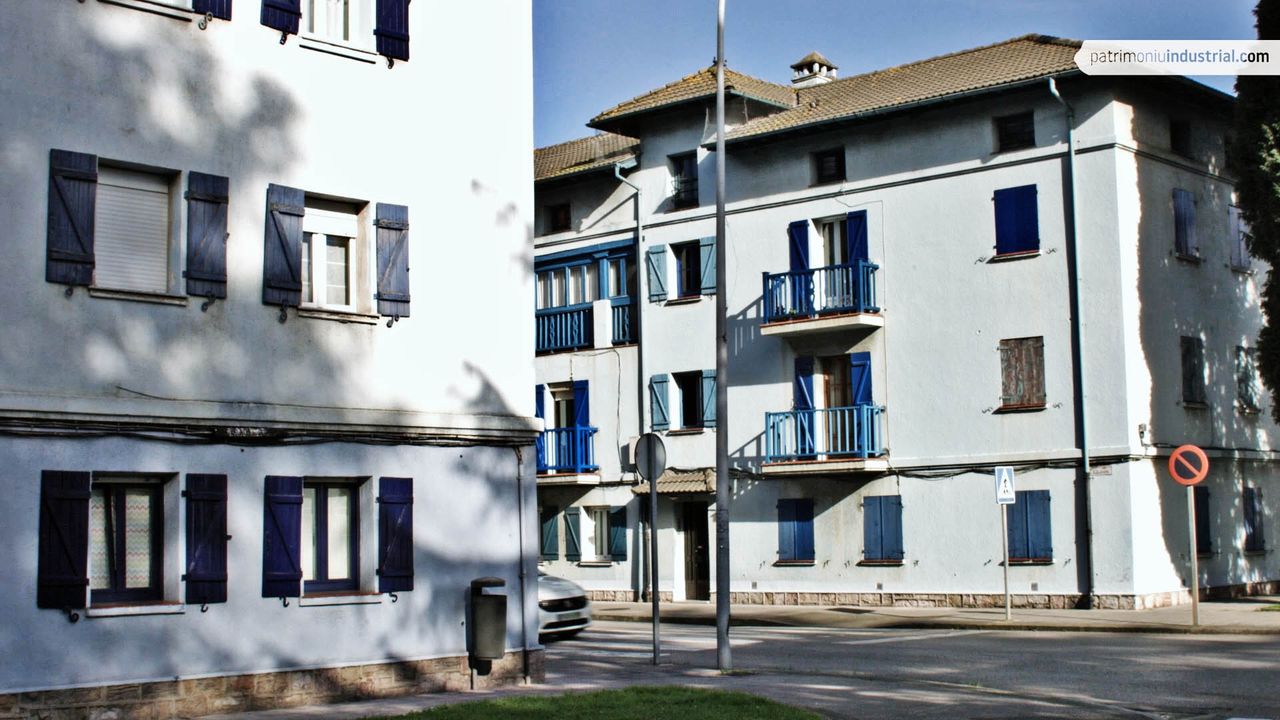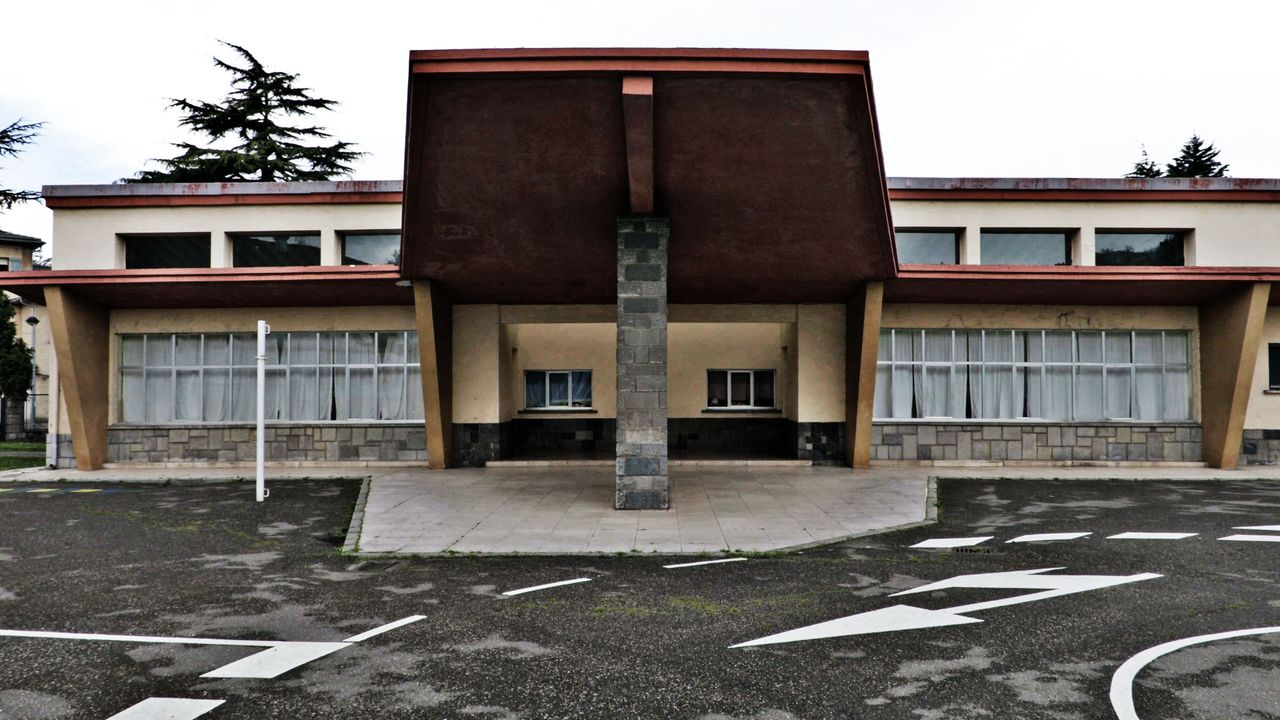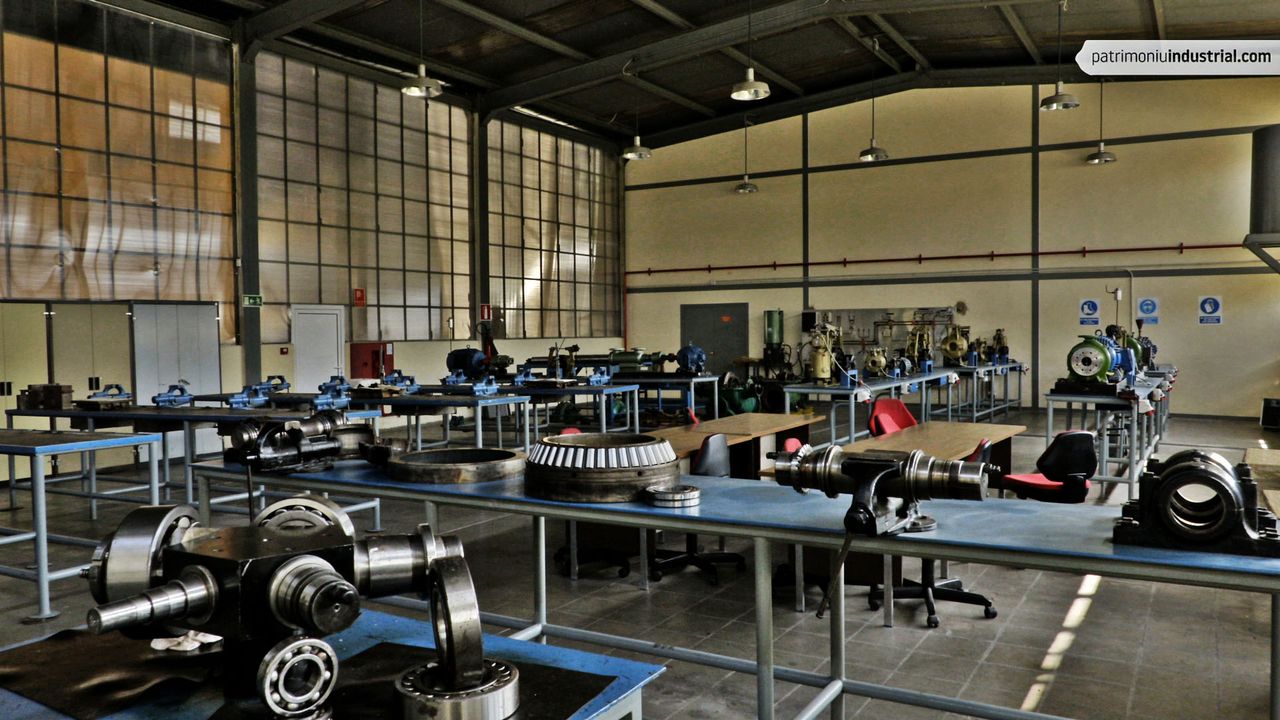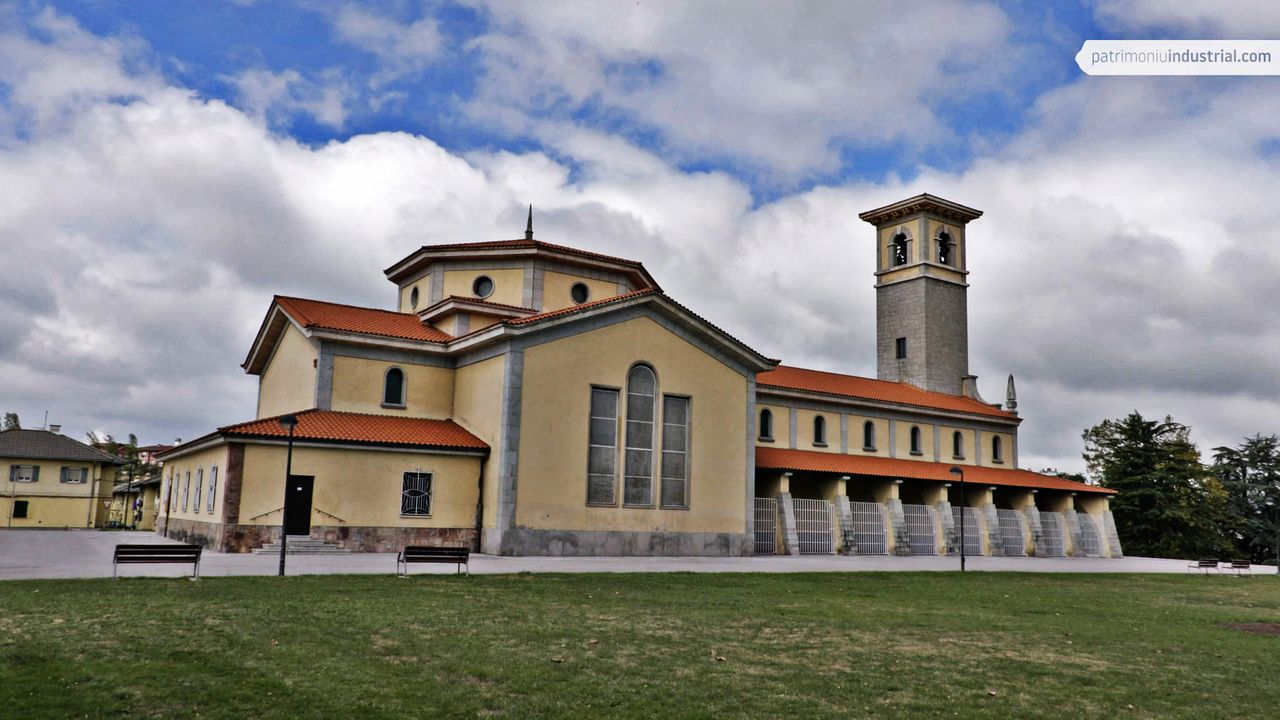 Santa Bárbara Parish Church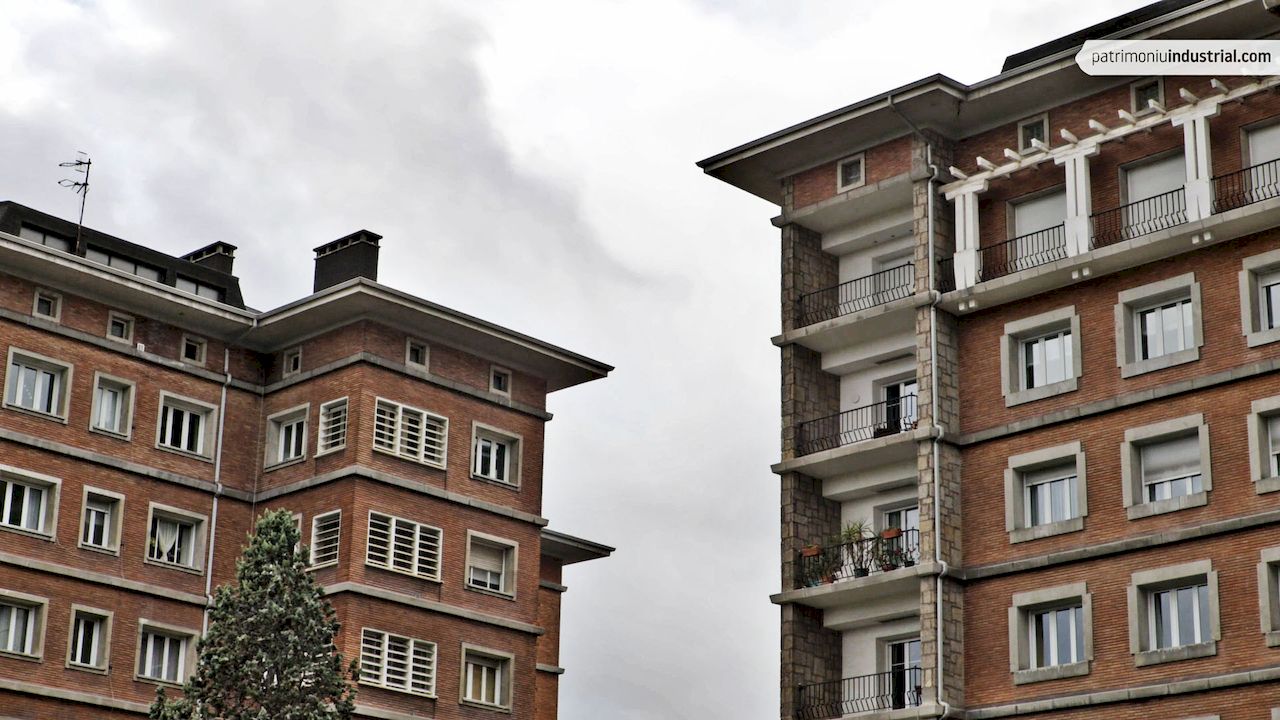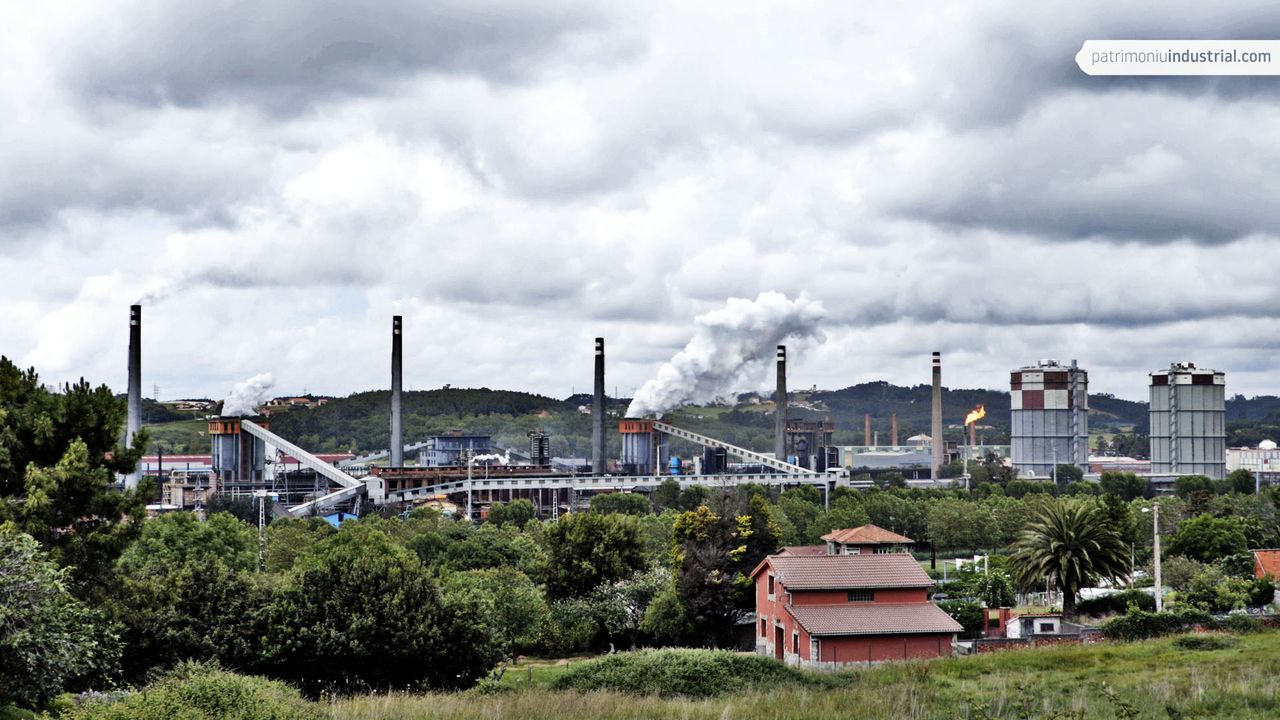 ENSIDESA Industrial Complex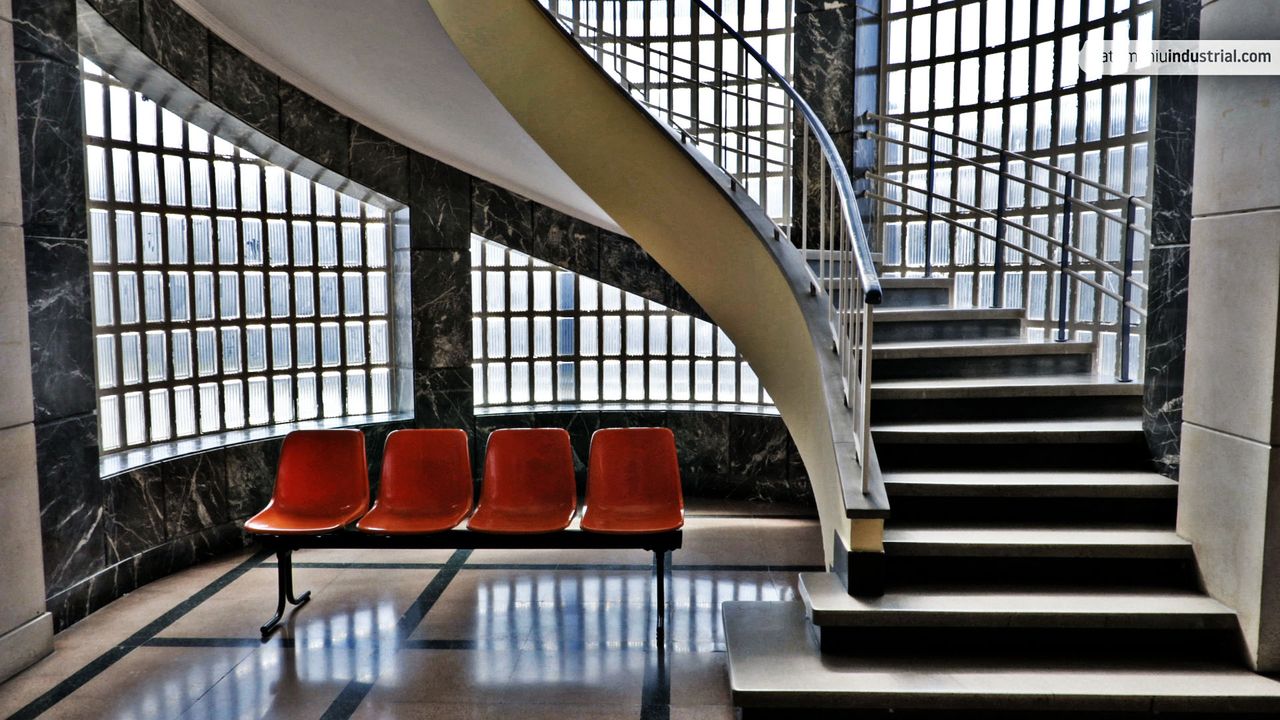 The parish church of Santa Bárbara de Llaranes was built on the Carbayéu hill, a natural elevation of the land that, due to its location in the heart of the new town, seemed to be predestined to house one of the main buildings of the complex.
Its visual and symbolic pre-eminence over the houses and the rest of the facilities of Llaranes was a declaration of intent about the significant social role that religion had in the daily life of the workers of ENSIDESA, seeming to "want to watch over and maternally protect all their parishioners".
The church was consecrated on the 30th December 1957. The creation of the new parish church erased the historical importance of the old church and its patron saint, San Lorenzo. The new building, with a Latin cross ground plan and large dimensions, was designed by Juan Manuel Cárdenas. It also had a small contribution from Francisco Goicoechea, who designed the main altar. Its stylistic approaches, closer to the official post-war architecture than to the modernity we see in other buildings in the town, were intended to "escape from an extremely folkloric architecture as well as from an absurdly modernist one", as the author himself stated.
The church has a twenty-five metre high bell tower, which is visible from many points in the town of Avilés. The use of granite, the triangular pediments, the pyramids, the eaves and the mouldings of some of the supporting elements are classical reminiscences that considerably differ from the light, diaphanous and spatial treatment of the inside of the building. There, the work of Javier Clavo, an artist from Madrid, takes on special relevance: there are more than four hundred square metres of fresco paintings that cover the octagonal tholobate above the crossing and its four pillars, as well as the set of stained glass windows and mosaics that harmonically coexist with the main altarpiece. This 16th century Renaissance work comes from Tubilla del Lago, in Burgos, and tells the story of Jesus' life in its exceptional quality panel paintings.