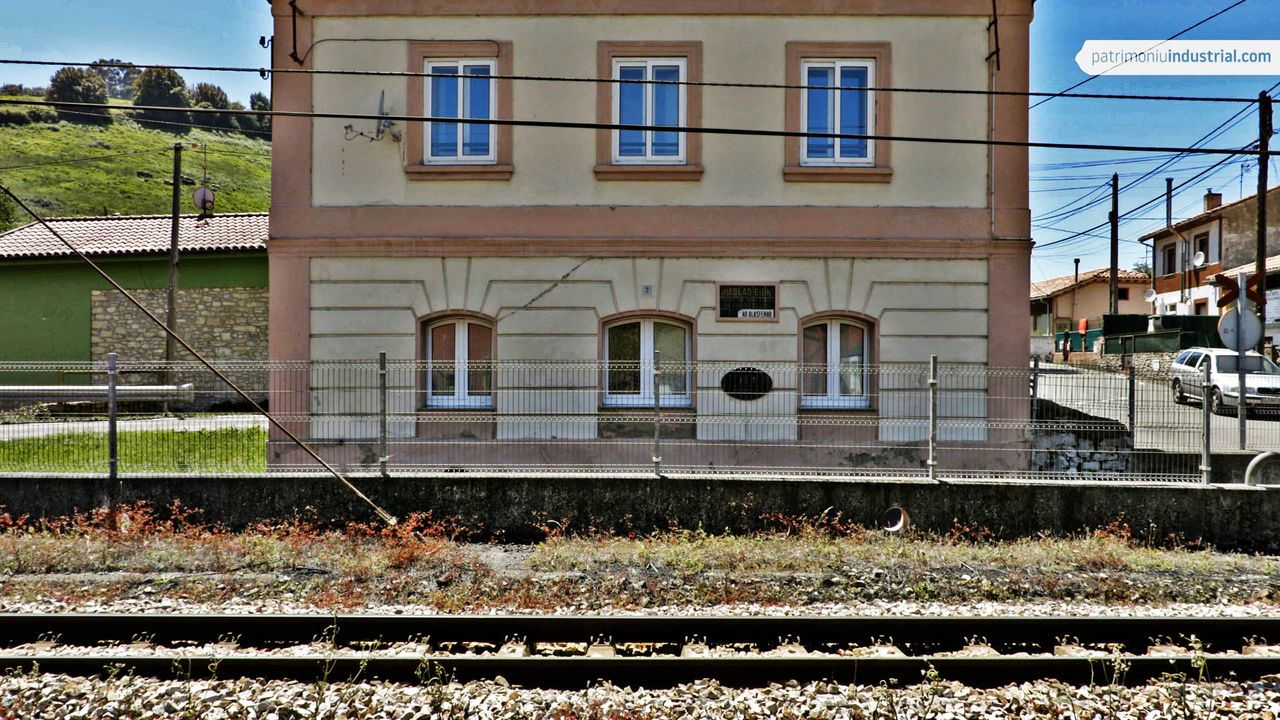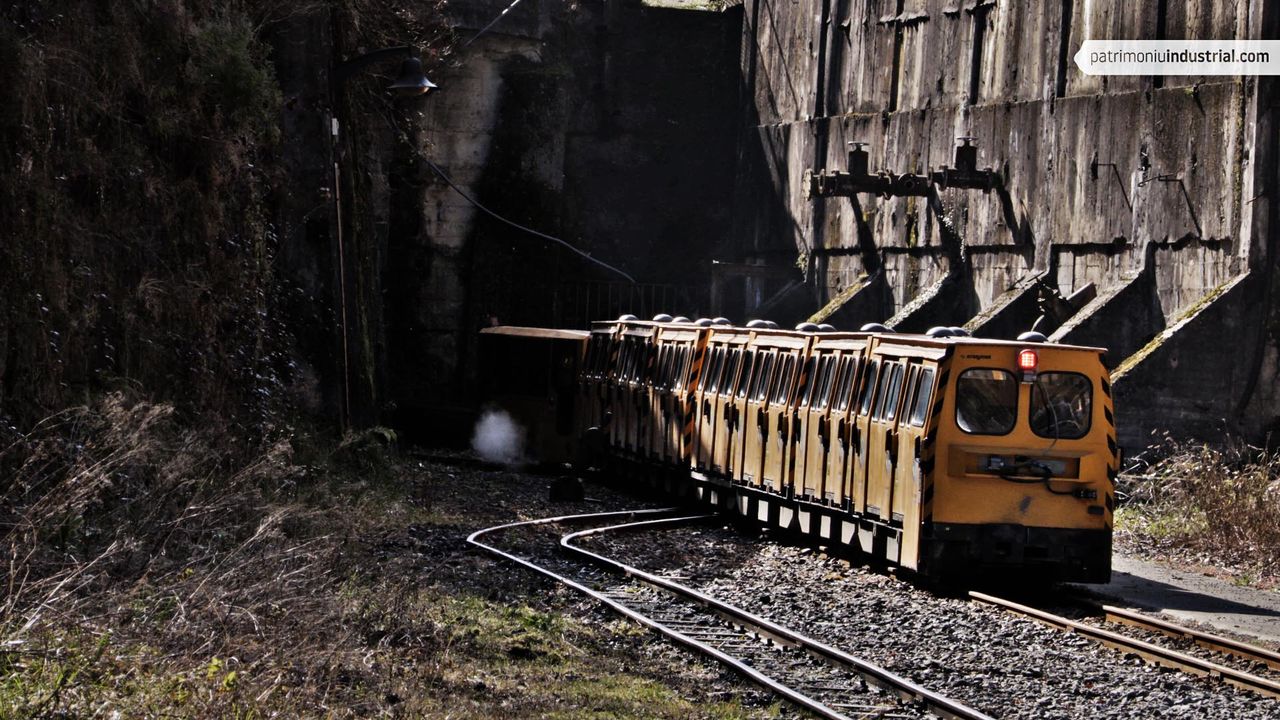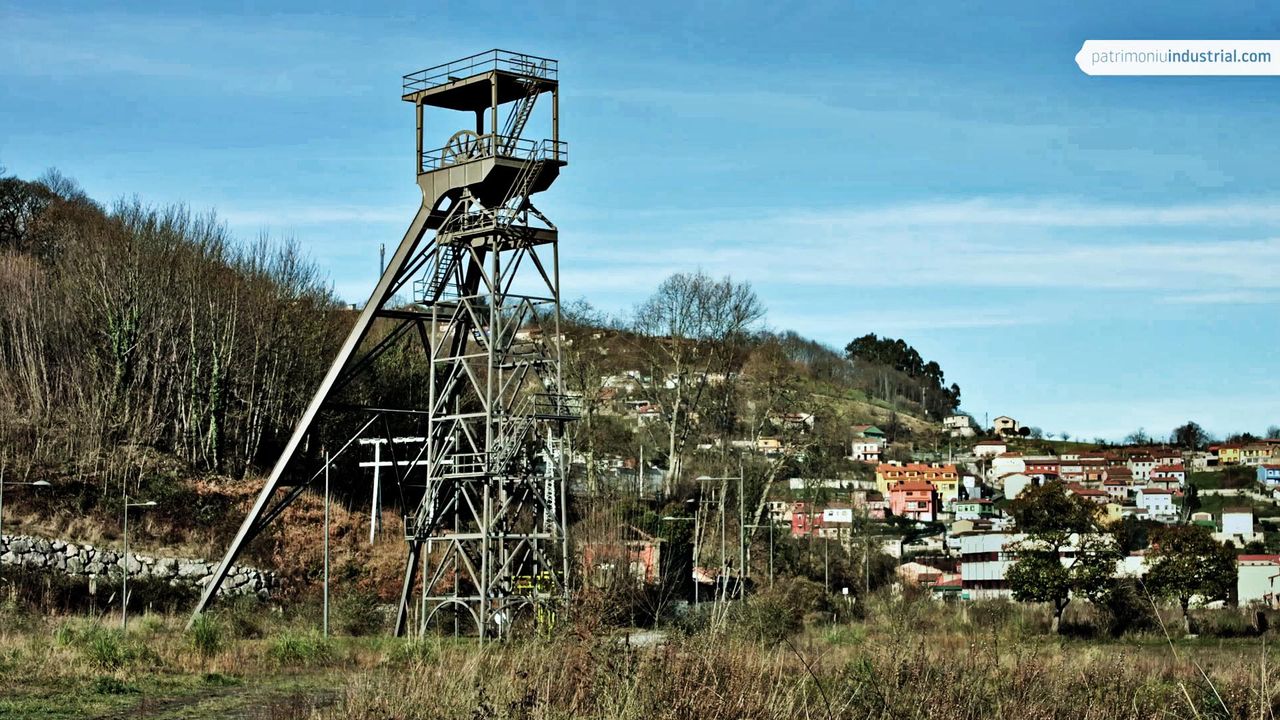 Mining development in the Samuño valley by the end of the 19th century made it necessary for Compañía del Ferrocarril de Langreo to have a railway branch to dispatch the coal production in the area.
This branch line, inaugurated in 1896, would run from Sama to El Cadavíu, where it had loading docks and a station. To cross the Nalón river, the company designed a great bridge which, as the other constructions of the railway branch, carries the signature of the engineer Miguel Ramírez Lasala, director of the railway company. The bridge was built by Fábrica de Mieres, a company which, under the direction of the famous engineer Jerónimo Ibrán, had the first Spanish workshop specialized in metal constructions, mainly bridges and beams, since the 1870s.
The bridge is commonly known as Puente de los Ingleses ("the Englishmen's bridge") because of the presumed but undocumented participation of English technicians in its construction. It is located over the Nalón river, behind the Adaro Sanatorium. It is a one-section bridge with a span of 60 meters (64 meters between the axes of the supports) built on stone abutments with large ashlars on the edges, plinths and parapets. Ashlar was used on the fronts, and regular masonry with hydraulic mortar on the other sides. The metal section belongs to the category of straight truss beam bridges and is included in the truss bridges subtype. The main beams make up Pratt-type triangular meshes, reinforced in the middle with two cross-shaped beams. It reaches eight meters high and another five metres between the axes.
The bridge was in operation for 112 years, until the closure of the Modesta coal washing plant, to which it served since the closure of the Samuño mines. The bridge is currently closed to traffic and is in a precarious state of conservation, which calls for an intervention to preserve one of the most outstanding industrial structures of our industrialisation. The rest of the railway branch is easily recognisable up to El Cadavíu, where the old station was demolished in 2010 by HUNOSA.