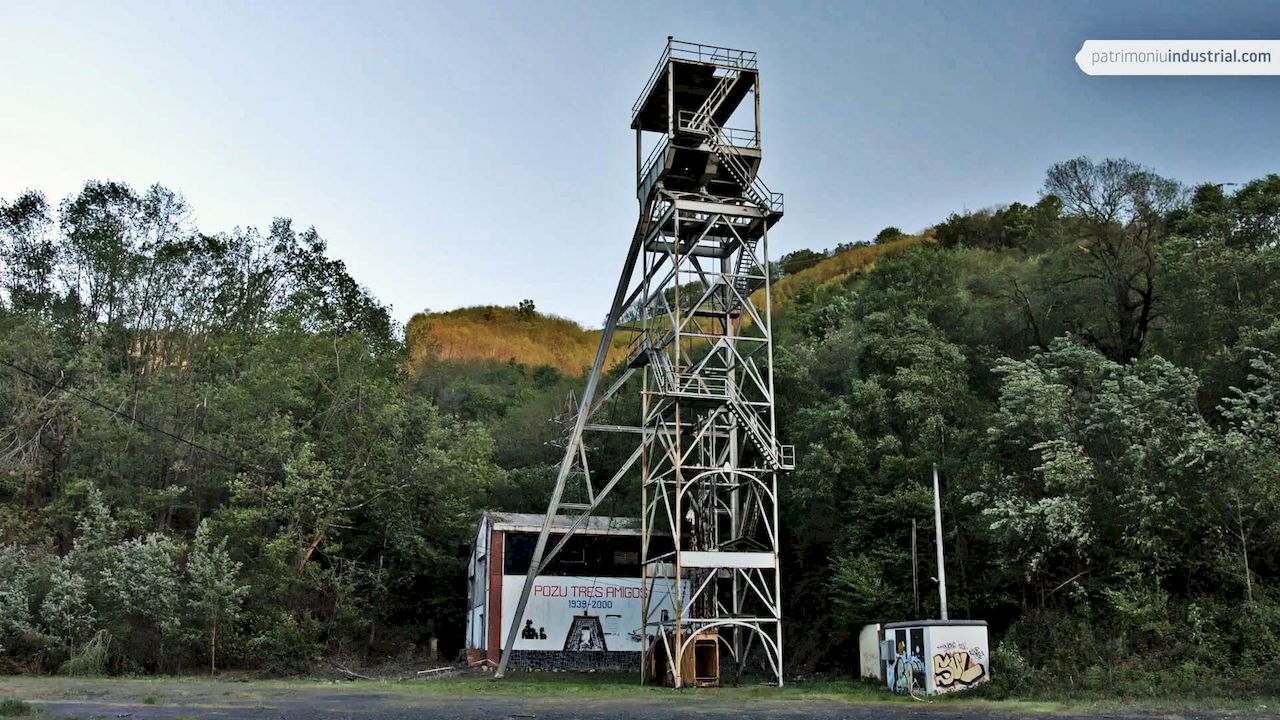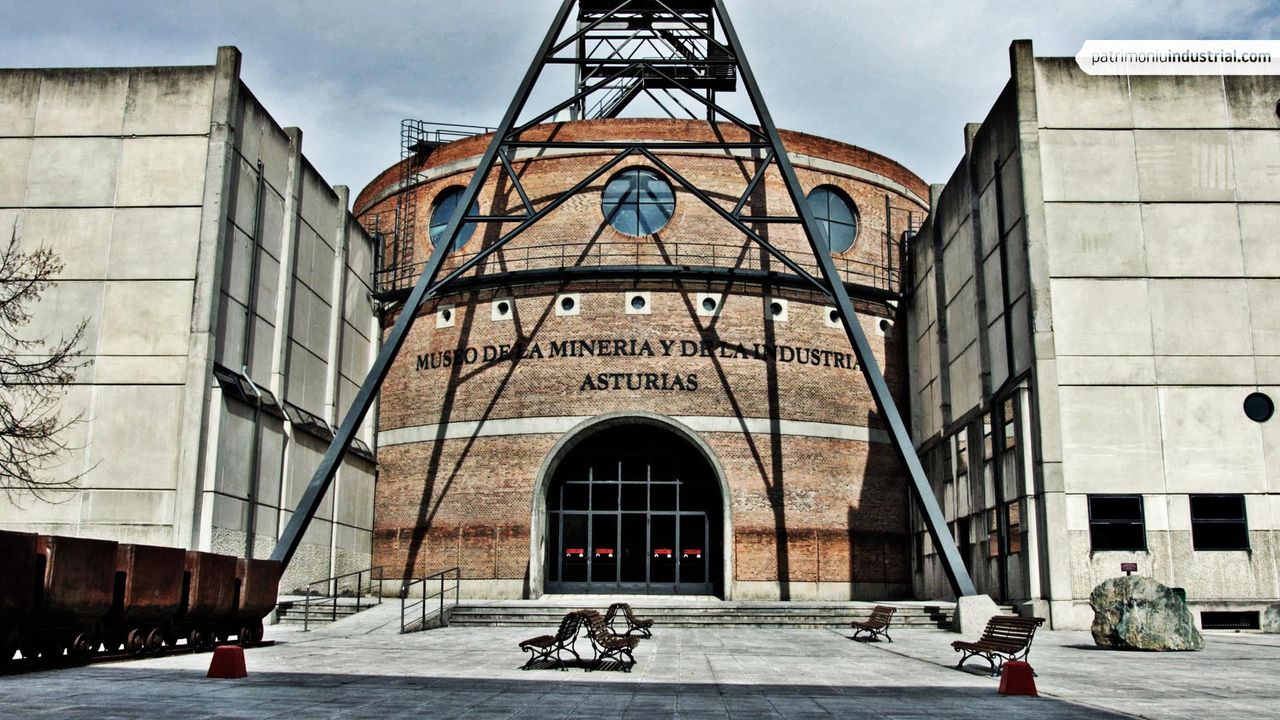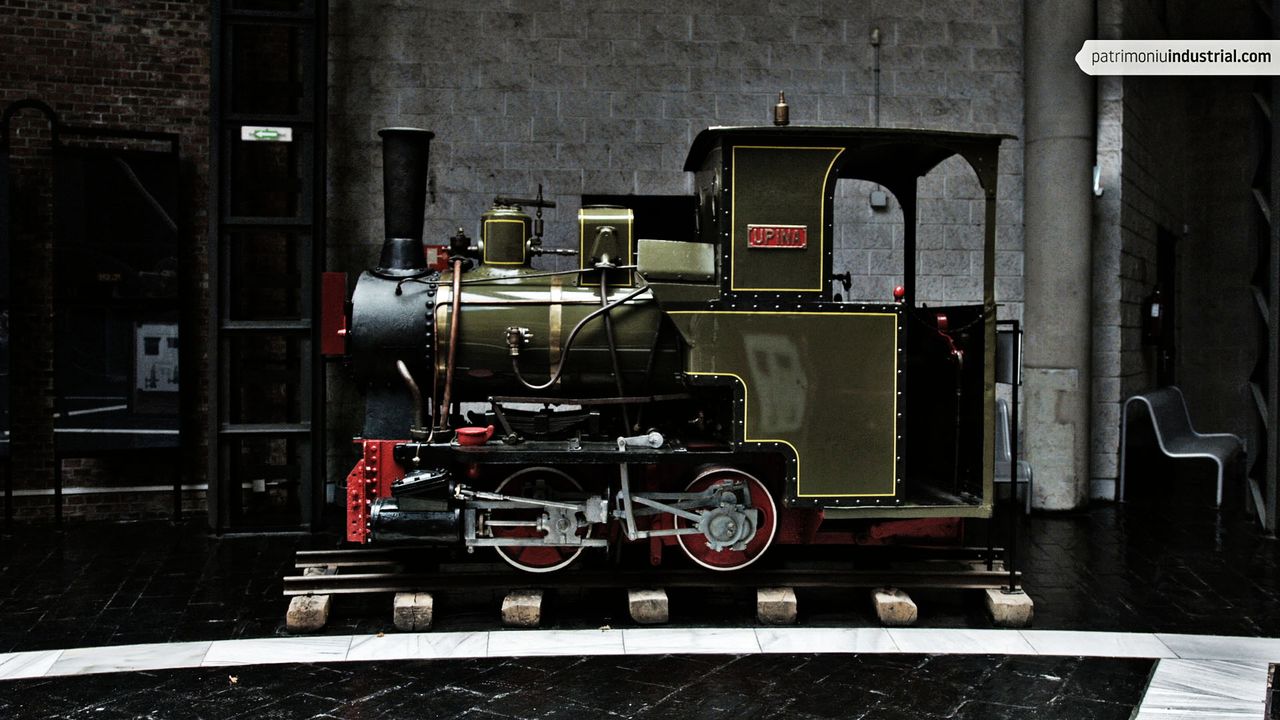 The UPINA locomotive represents the small machines built from the end of the 19th century for the Asturian mining railways that were used for decades in the trenches that linked the mine openings with the horizontal mines and coal washing plants.
This particular example was built in 1890 by the firm Krauss from Munich, a manufacturer specialised in industrial locomotives that offered various models adapted to the specific needs of its customers. The Upina locomotive was one of the smallest ones and weighed less than four tons. It had typical features of industrial designs, with two drive axles and a water tank on the frame. It was acquired by the company Julio Bertrand, which exploited several coal mines in the central area of the La Güeria San Juan, in Mieres. 
The company laid a 600-millimetre gauge railway from the head of its exploitations, in Cuevas, to an inclined plane that descended to the town of Mieres itself. The locomotive ran on this line for decades, along with more modern machines. Its ownership changed hands as the business owners changed. Its last owner was Tres Amigos Mine, a company set up in the 1940s and which became part of HUNOSA in 1969.
After the closure of the railway in 1956, the UPINA ended up carrying out manoeuvres in a railway section that linked El Casar with the Tres Amigos Mine and was withdrawn after about ten years. HUNOSA acquired it and it was saved from scrapping when it was chosen to be placed as an ornament in the gardens of the El Batán washing plant due to its small size.
In the 1990s, it was finally transferred to the Mining Museum in El Entrego, where it is currently on display after a superficial restoration.
The locomotive, which previously had no name, was called Upina in the post-war years, derived from Guadalupe Sela Álvarez's nickname, daughter of the director of Tres Amigos Mine at the time.