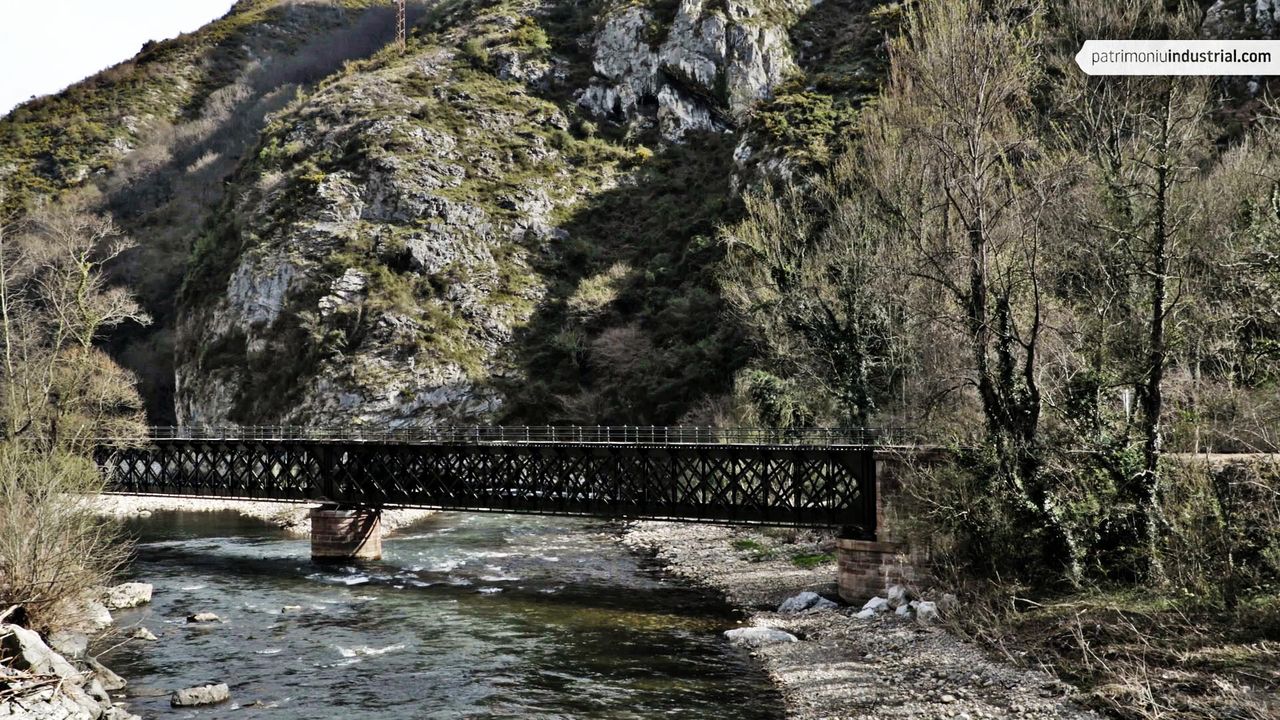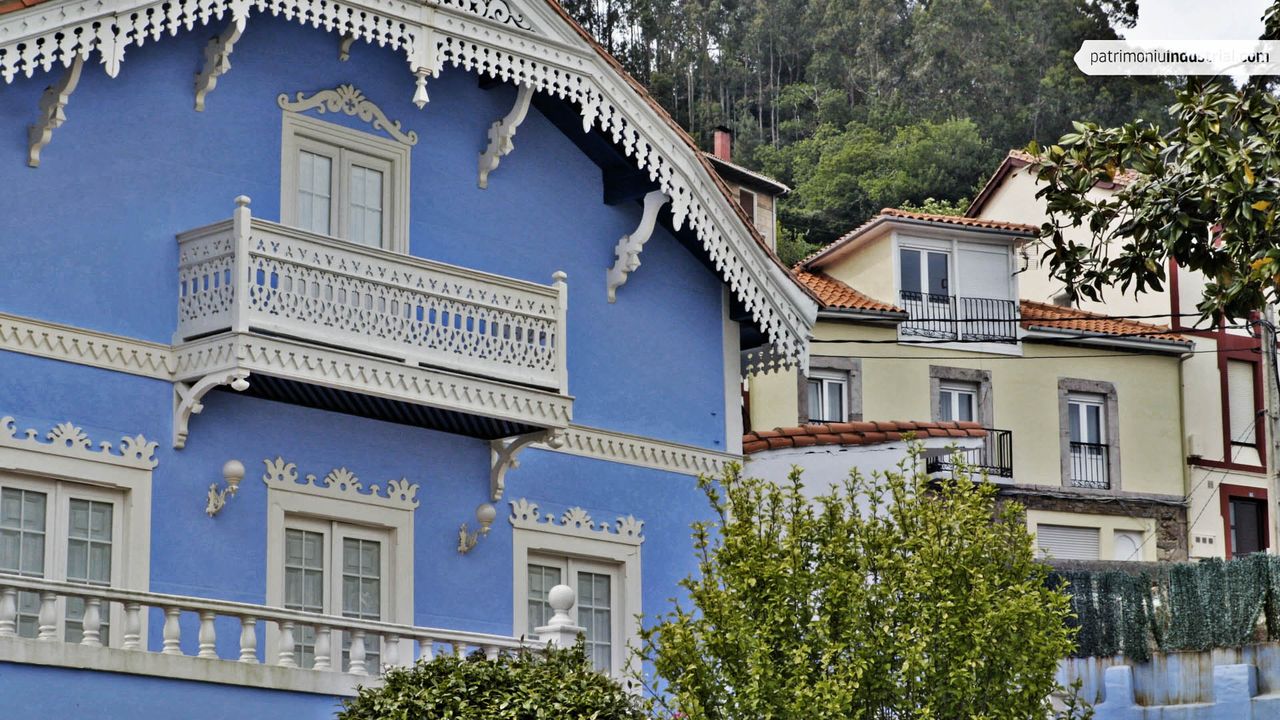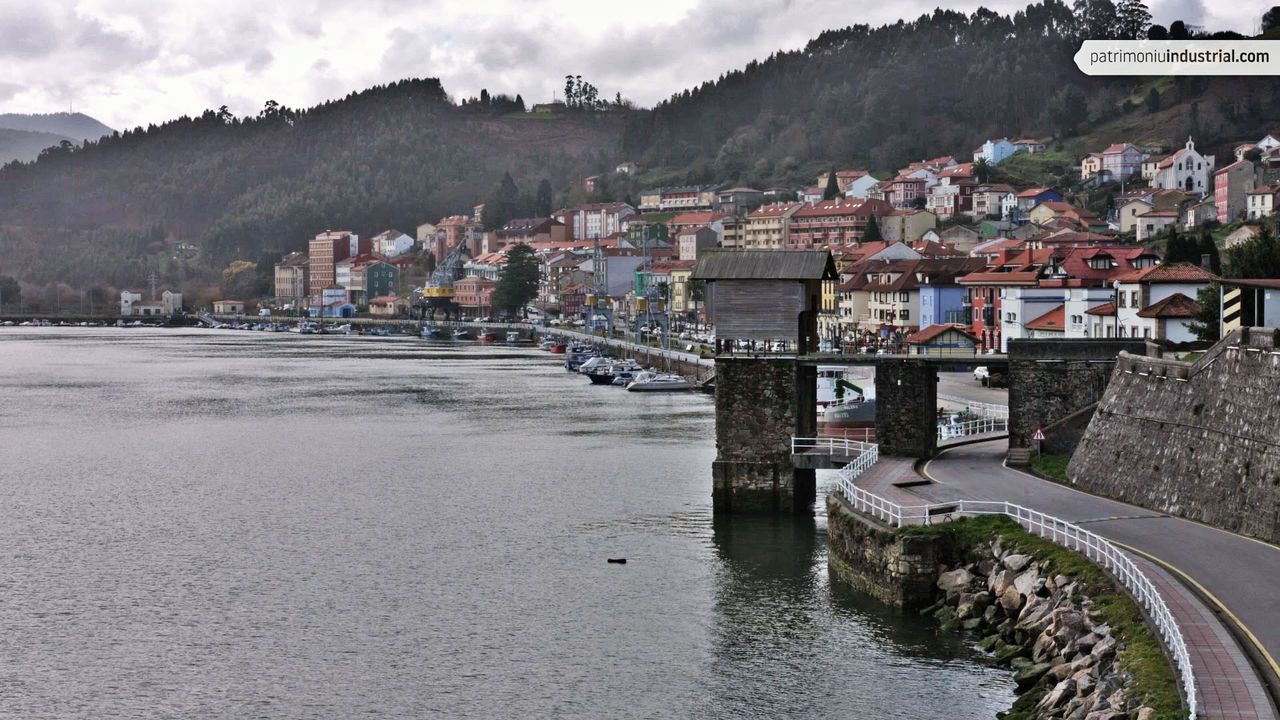 San Esteban Port is one of the more visibly industrial areas in Asturias. Its wharf, cranes, dikes, basins and bitts speak of a not so distant past in which coal from Turón and Aller went out across the sea towards the Basque Country and the Mediterranean. Located in a singularly beautiful landscape, this invaluable Industrial Heritage site still awaits legal protection from the regional government.
The Basque-Asturian Railway line connecting Figaredo and Fuso de la Reina began operating in 1908 and allowed a connection to the section going from Oviedo to San Esteban which had been inaugurated four years earlier. Together with La Cuadriella-Figaredo section, this allowed Turón Coal Company (Hulleras de Turón) to ship coal from San Esteban port, which ended up being for all practical purposes the Basque mining company's private dock. As a matter of fact, there was a very close relationship between the railway company and the mining one, since they both shared a number of Basque industry magnates among their stockholders.
This wasn't the first instance that San Esteban port was used for strictly industrial purposes – back in the eighteenth and nineteenth centuries a number of business ventures had taken advantage of its location at the mouth of the river Nalón. Nevertheless, it was at the beginning of the twentieth century that it underwent a radical transformation, with the addition of new basins, dikes, loading docks, cranes, railway tracks, auxiliary buildings, and so on.
There are three particularly remarkable Industrial Heritage elements in San Esteban. First would be the cranes, veritable jewels built by companies such as Babcock & Wilcox that provide the whole with a recognizable visual identity. Then comes the loading docks, an excellent example of the development of loading structures derived from nineteenth century coal drops. Last but not least are the bitts that still preserve the names of their manufacturers: Cortadi and Sons, from Bilbao, and La Maruca from Avilés.
Many of these elements still stand, and make the port pleasant to visit and contemplate, now that trains and coal are gone, while the industrial flavour remains. For all these reasons it is to be hoped that the port receives the protection it deserves by being assigned to one of the two highest Cultural Heritage categories the regional legislation contemplates.