Hot Rolling Mills Warehouses - ENSIDESA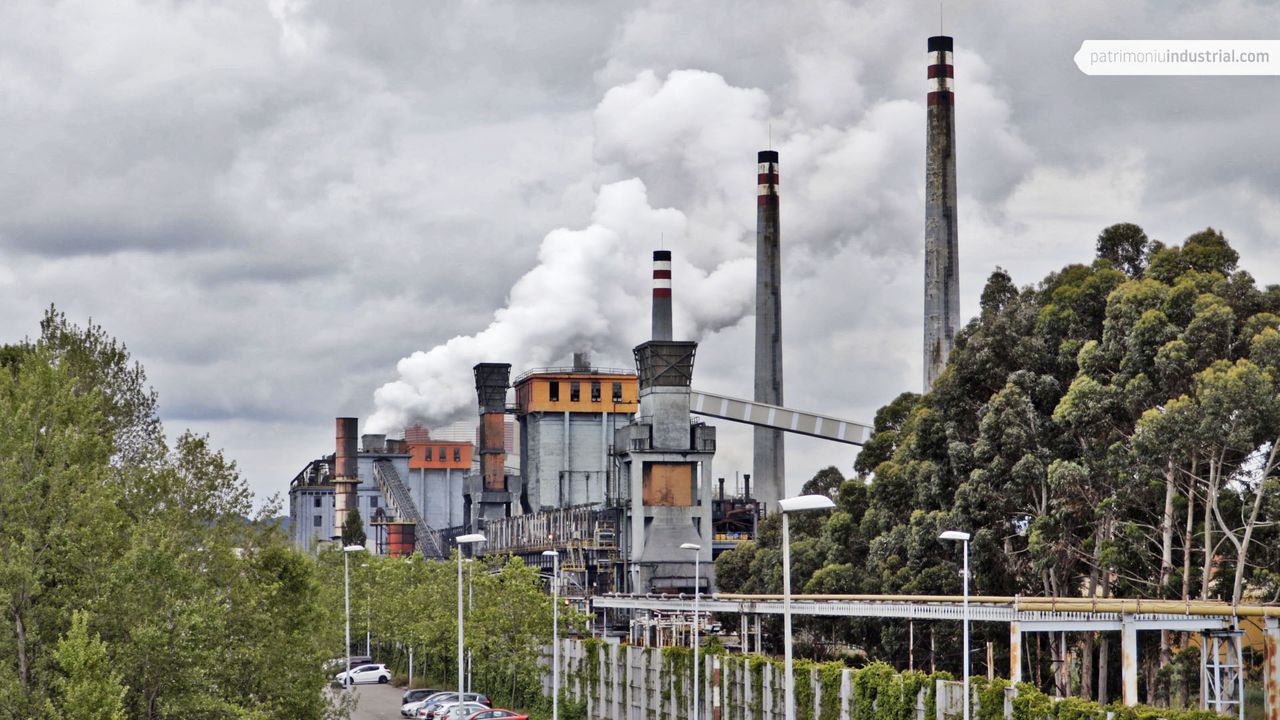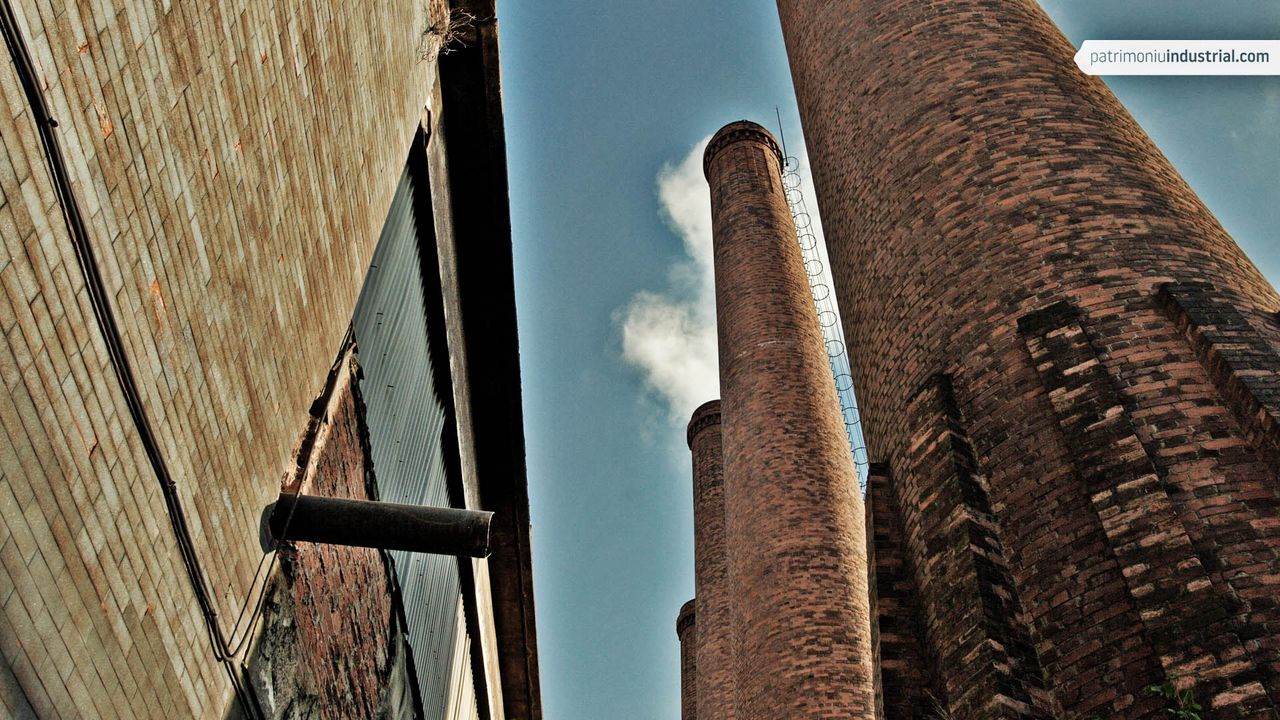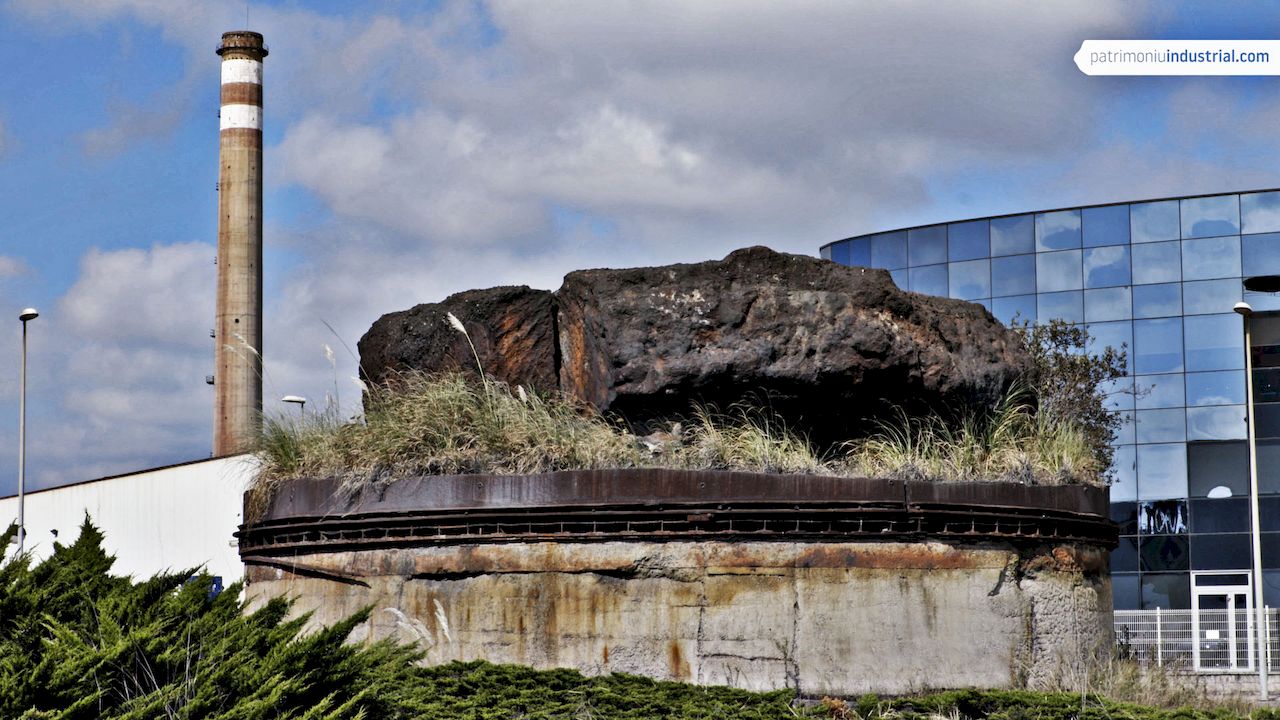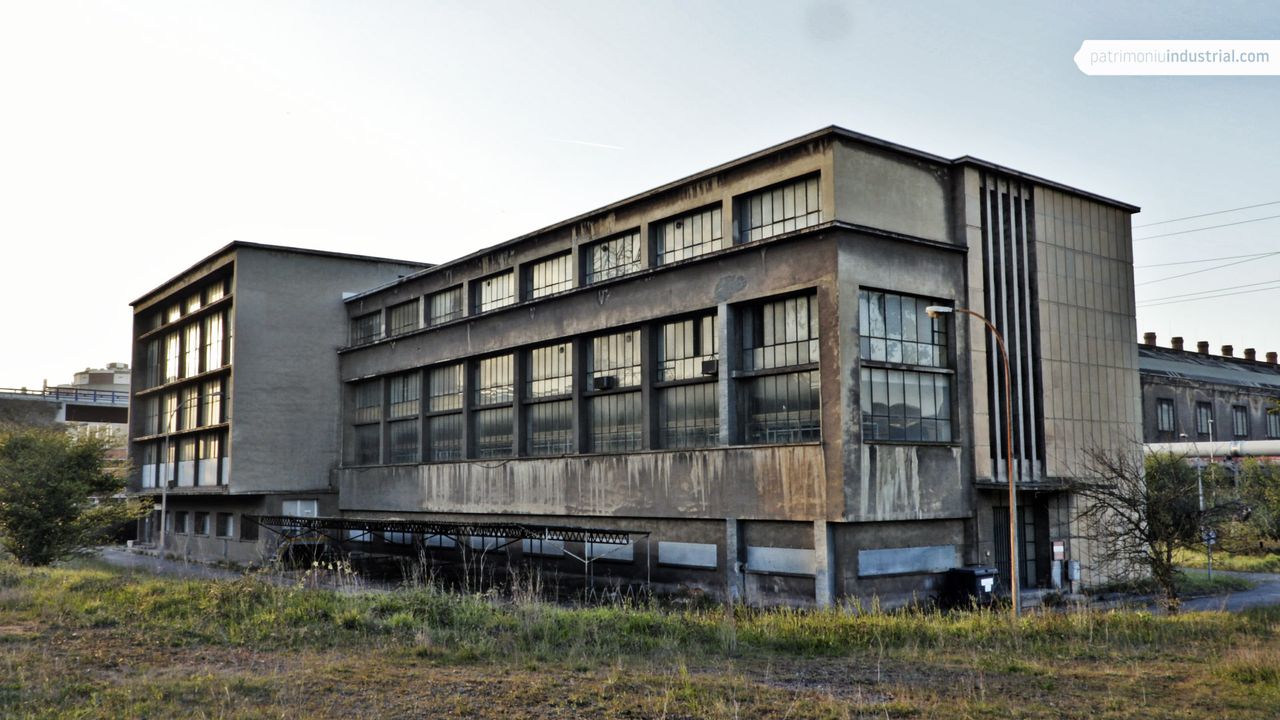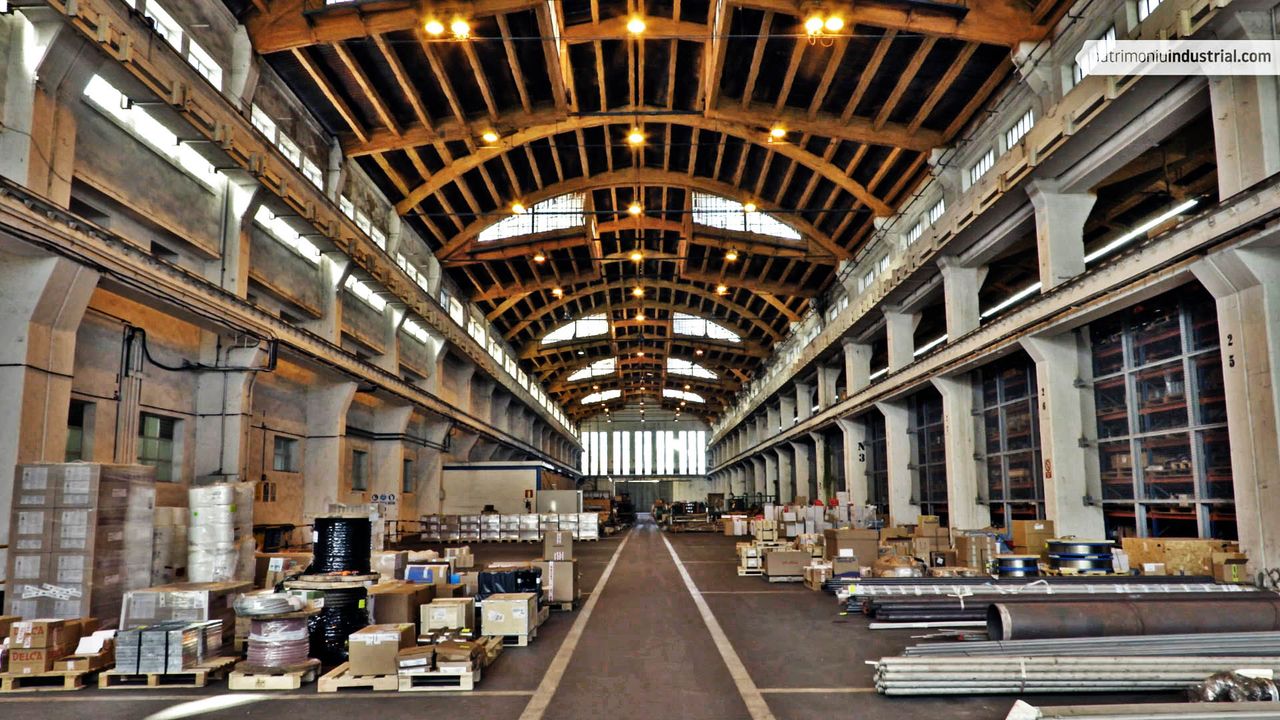 Ensidesa's Main Workshops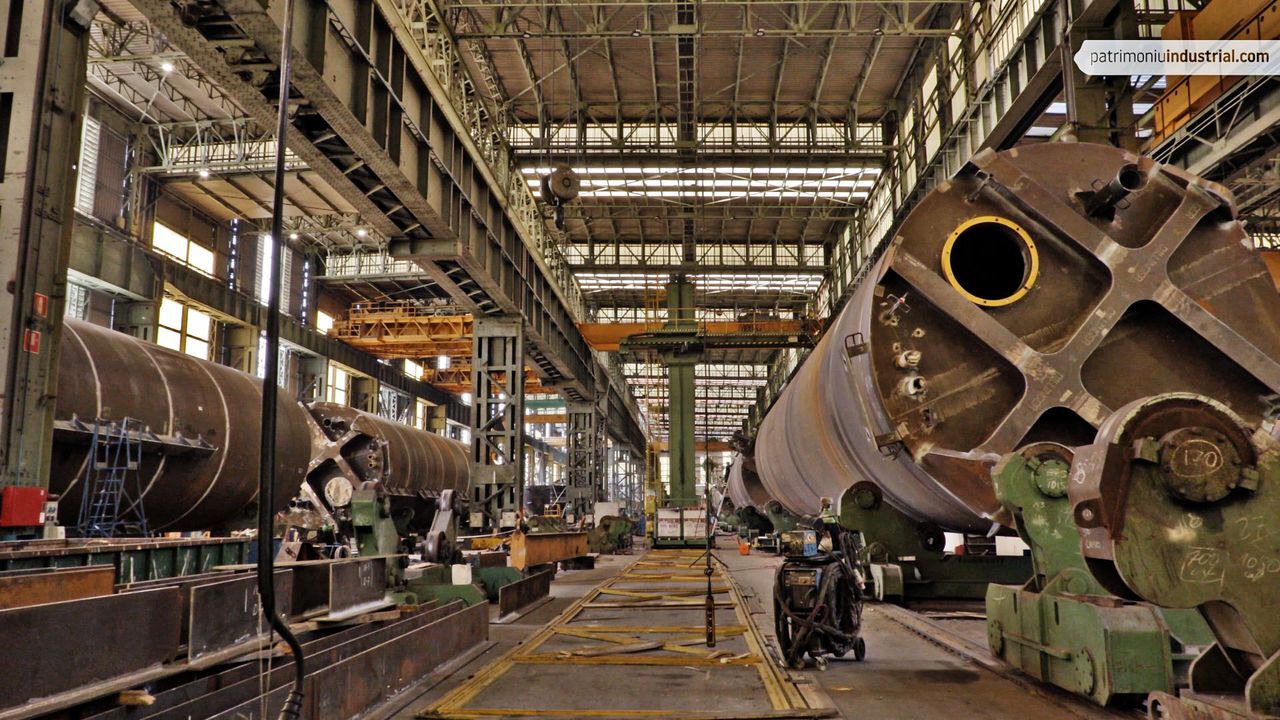 Martin Siemens Steelworks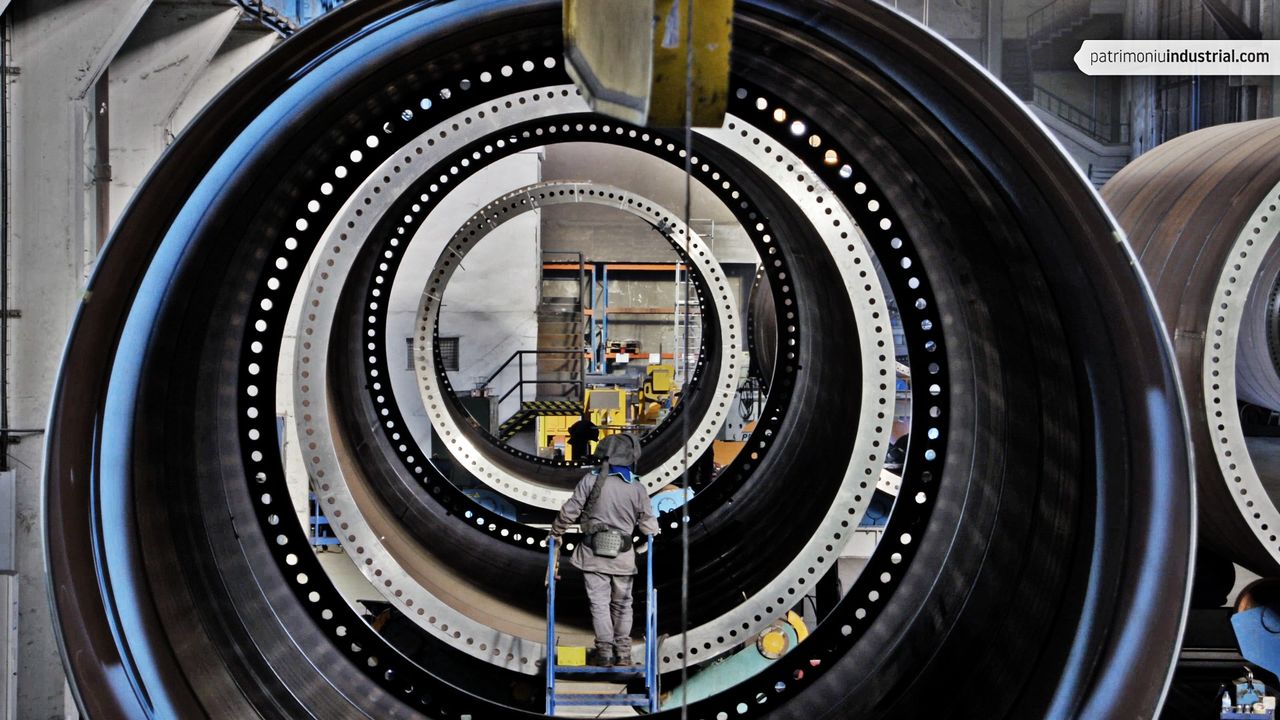 Hot Rolling Mills Warehouses - ENSIDESA
In 1953, the silhouette of the large buildings of the iron and steel factory began to be seen on the Avilés horizon. Then, the work on prospecting the land in the area bordering Corvera began to proceed with the construction of the hot-rolling warehouses.
Carlos Fernández Casado, the engineer in charge, designed one of the most magnificent structures in the entire factory complex, made up of seven attached warehouses, which reached nine hundred metres in length covering a total working area of 138,800 square metres. The colossal structure was erected using, except for the pillars, prefabricated concrete elements that helped to meet the three-year deadline. The number of bell piers and piles used in its foundations "surpasses [...] the sum of the employees involved in the rest of the work".  Each of the buildings has a span of between twenty and thirty metres, being up to fourteen metres tall. One of the main innovations developed in this seven-fold building was the usage of K-beams, made of pre-stressed concrete, which made it possible to overcome the construction difficulties caused by the size of the building and the shortage of metal elements. 
These facilities, built by Huarte and Compañía S.A., were supplied with reheated ingots from the adjoining Pit Furnace Warehouse. Once the optimum temperature was reached, those ingots were fed into the rolling mills. The roughing mill, the structural mill, the heavy plate mill and the steckel mill allowed the processing of different profiles, rails, coils and naval plates.
The southern nave, which runs parallel to the river, has a mosaic mural on the outer wall, which resembles those found in the pit furnace warehouse. On this occasion, its figurative character refers us to the different types of profiles. 
Today, after the stoppage of its original activity, its open and versatile spaces are used to store finished products and to prepare thick metal sheets for the multinational company ArcelorMittal.