Pit Furnace Warehouse - ENSIDESA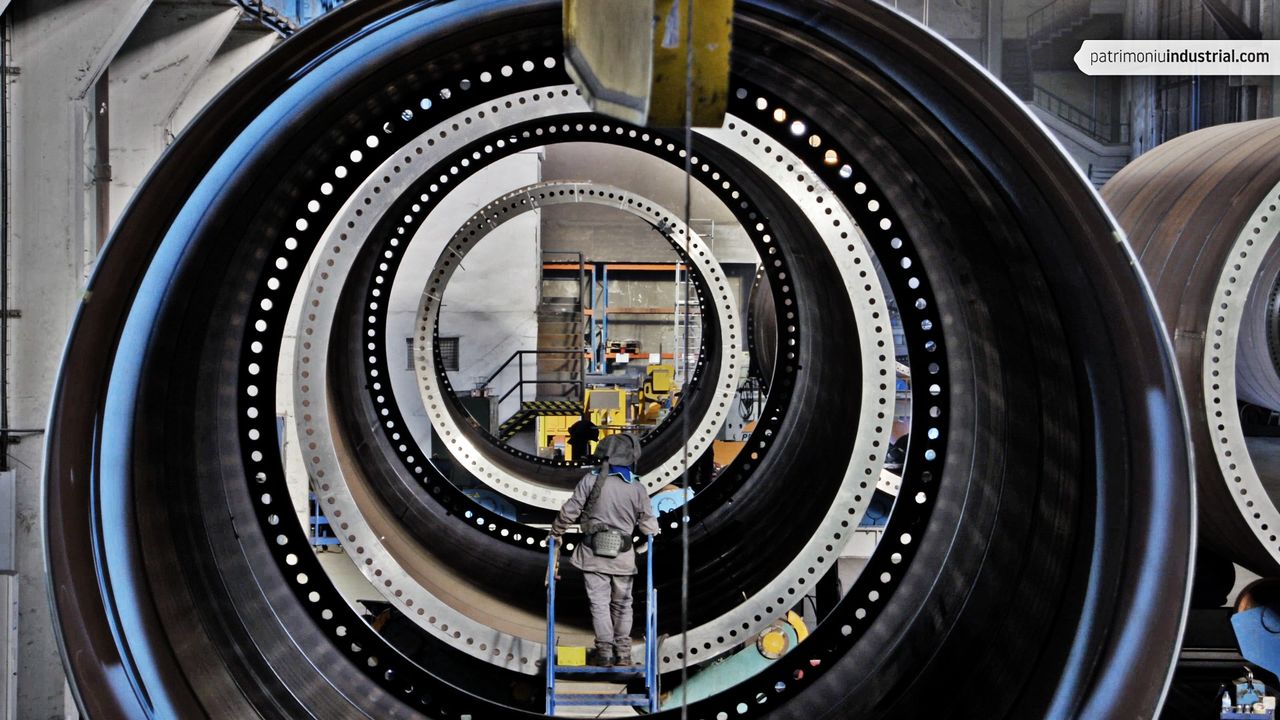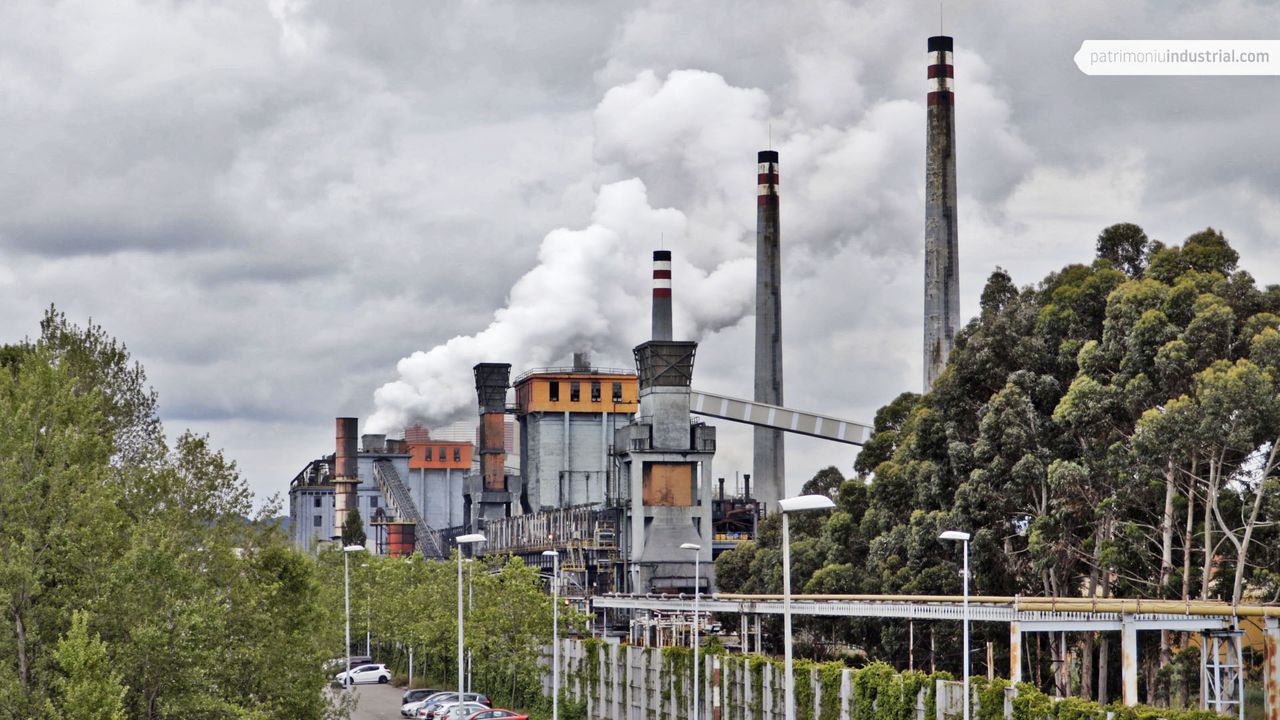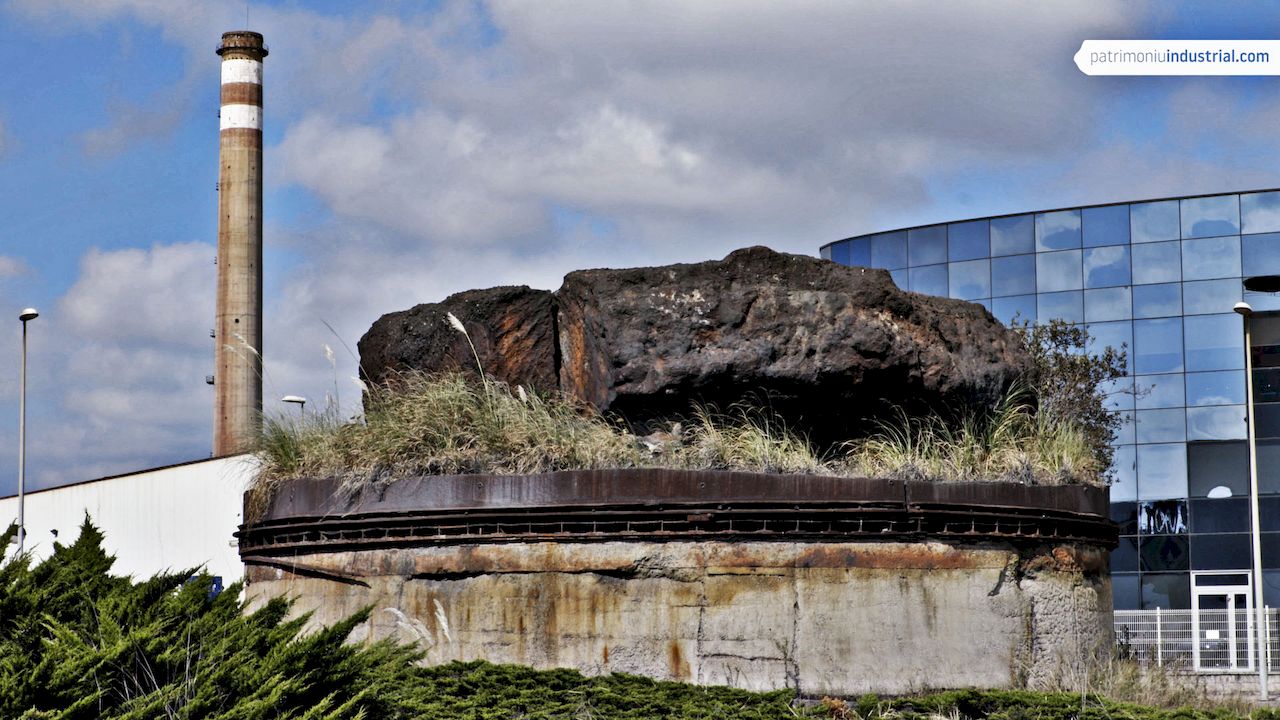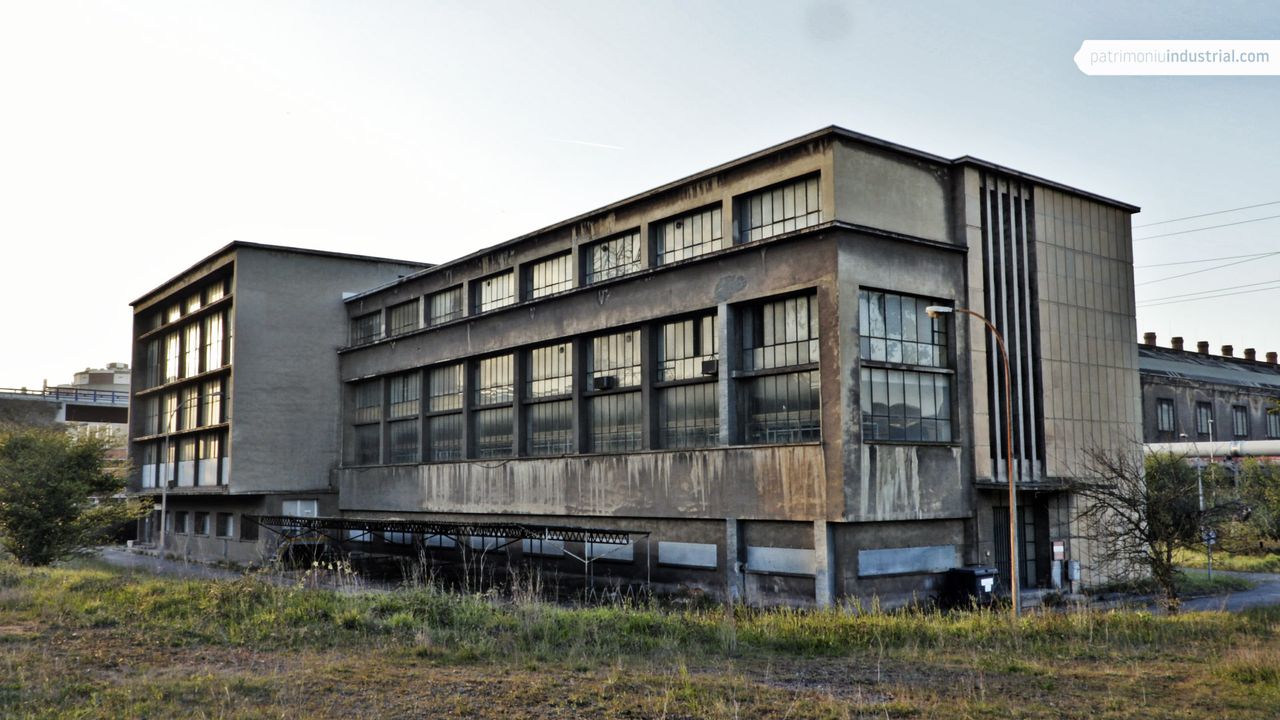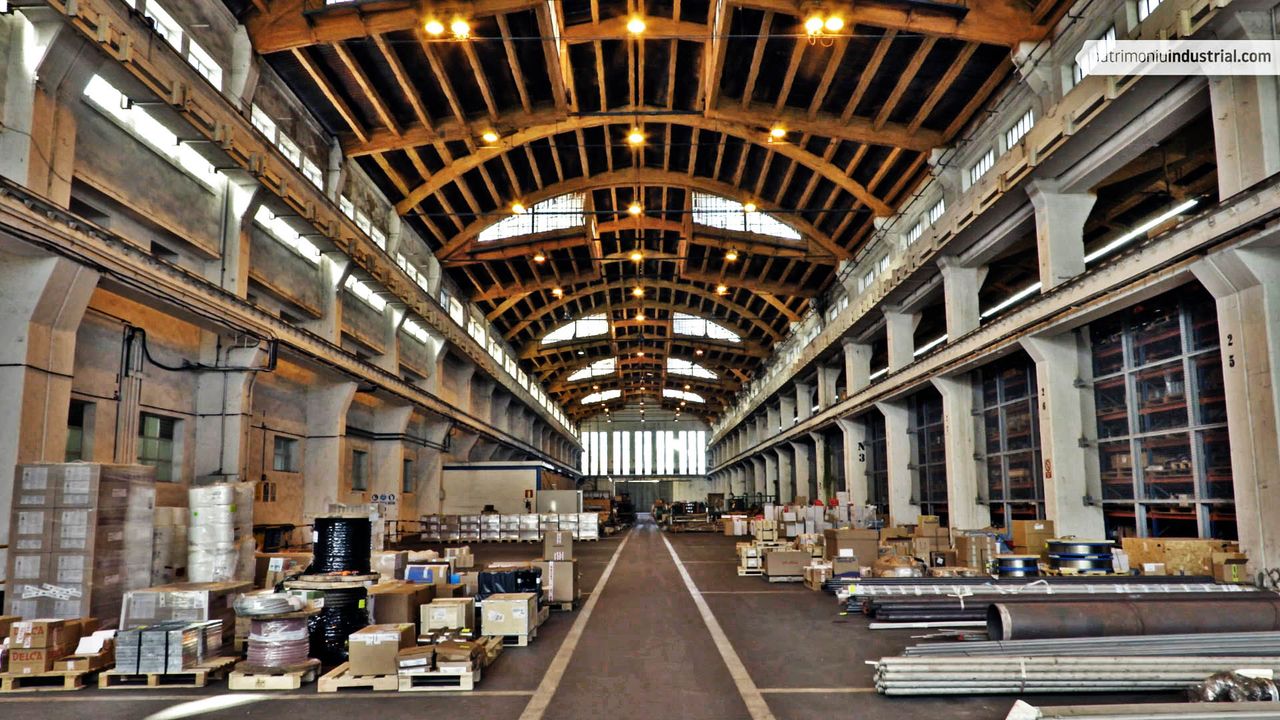 ENSIDESA's Main Workshops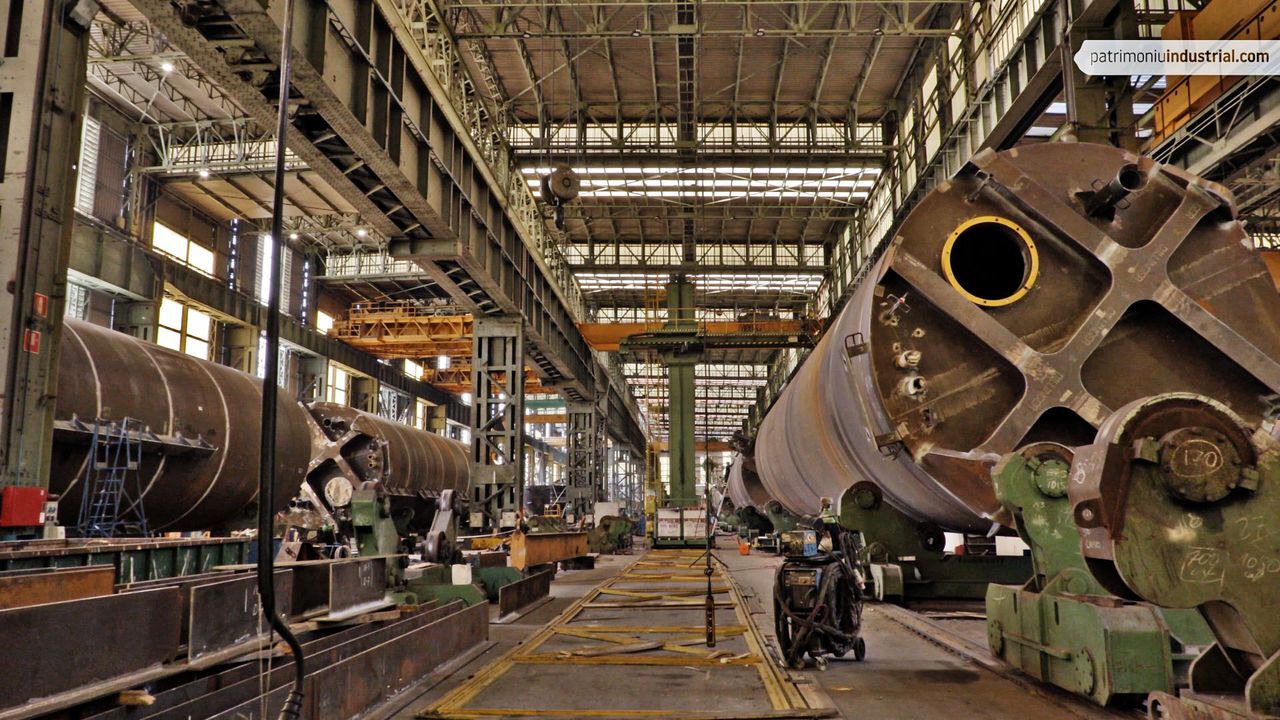 Martin-Siemens Steelworks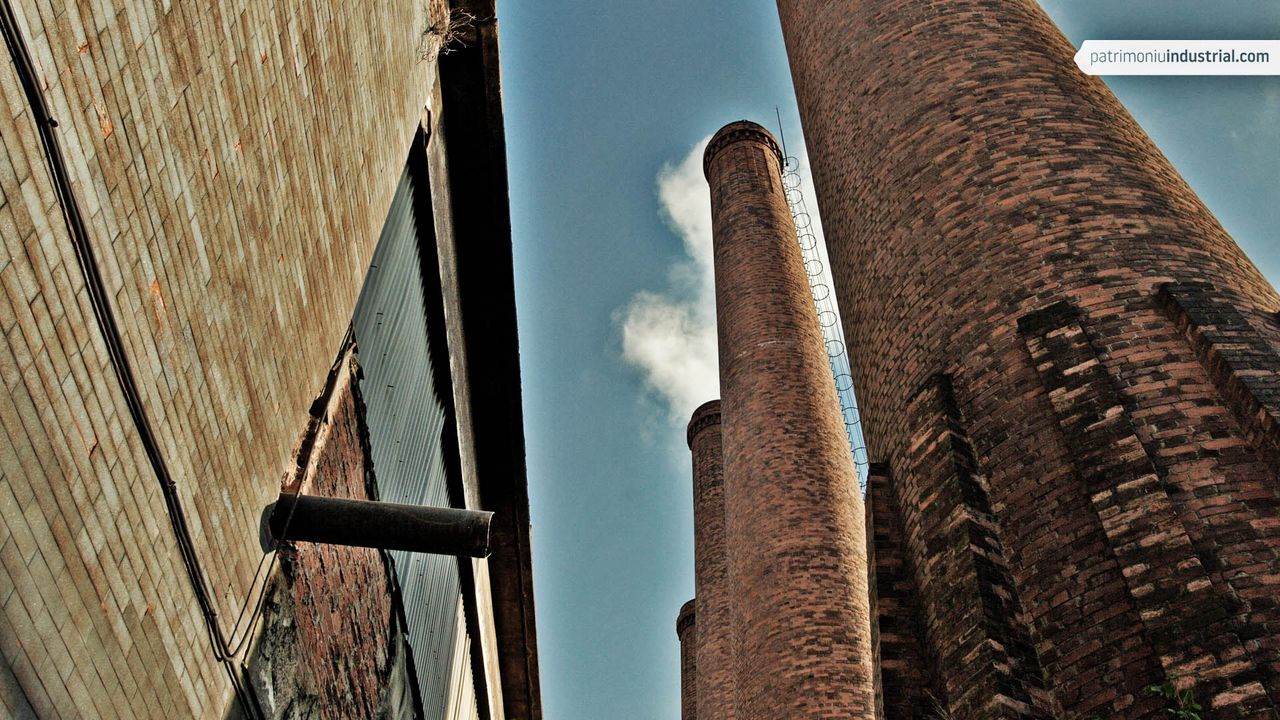 The pit furnace warehouse, perpendicular to the steel rolling one in the easternmost part of the steel plant in the municipality of Avilés, is a construction whose authorship is attributable to the engineer Carlos Fernández Casado, together with the company's head of civil works, Amalio Hidalgo, who cooperated with him in the 1950s.
This magnificent concrete building covers a total surface of 5,500 square metres, being one hundred and seventy metres long, thirty metres high and thirty metres wide, erected with steel trusses on the roof. The large concrete warehouse has openings all around its perimeter, allowing natural light to enter the workspace. In addition, ten brick chimneys were erected on its west side. On their front façades, two neoplastic-inspired mosaic murals composed of geometric quadrangular forms of different colours were arranged. 
A train from the steelworks arrived at the building. After accessing the interior from the northern side of the building, two cranes would remove the ingot mould to extract the ingot itself with two bridge cranes. This enabled its deposition inside one of the twenty pit furnaces distributed along the warehouse. This step allowed the steel to be reheated to an optimum temperature before passing on to the rolling mill in the Steel Rolling Facilities. For this purpose, the gas from the Coke Furnace Batteries and the Blast Furnaces was used as fuel.
After its production ceased in the 1980s, the robust building got involved in a process of abandonment and deterioration that ended in 2017. At that time, its facilities were reconverted into a metal fabrication workshop for Grupo Daniel Alonso. Its rehabilitation required the adaptation of the old access roads to the new needs, although the original morphology of the building and its values have been respected at all times.