Ilgner Electric Converters Warehouse
Old SMDF Factory, La Felguera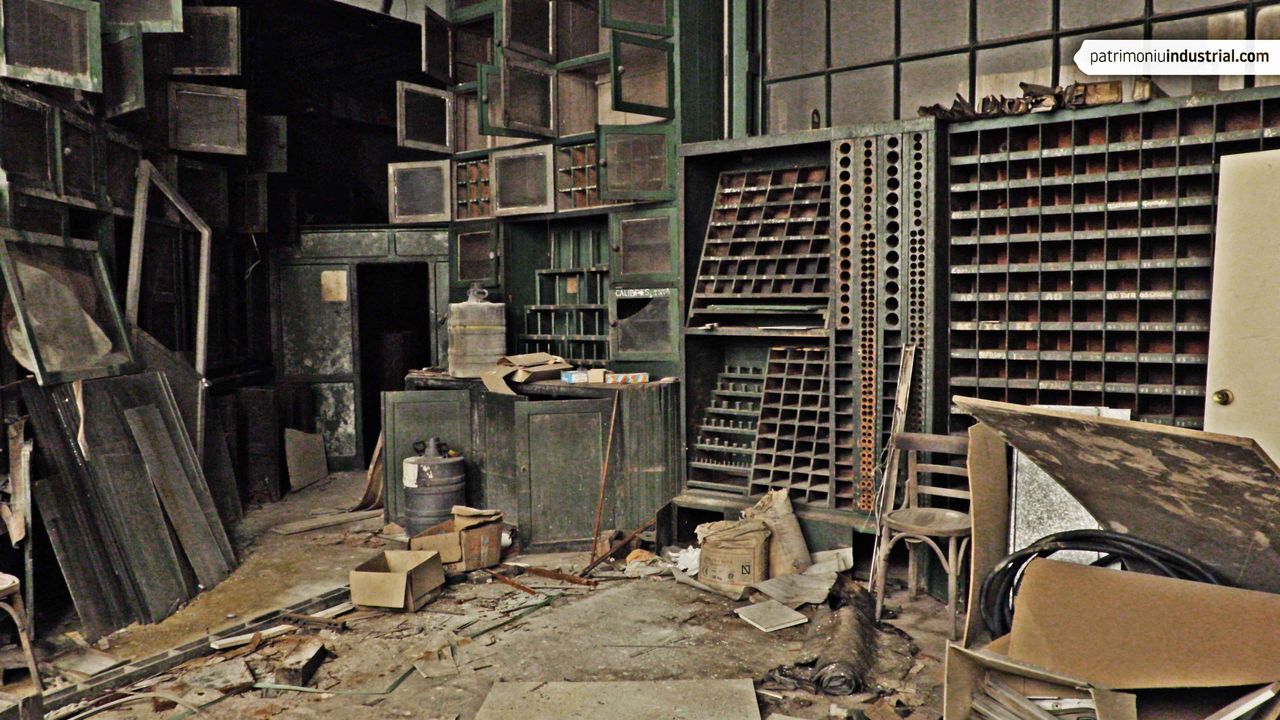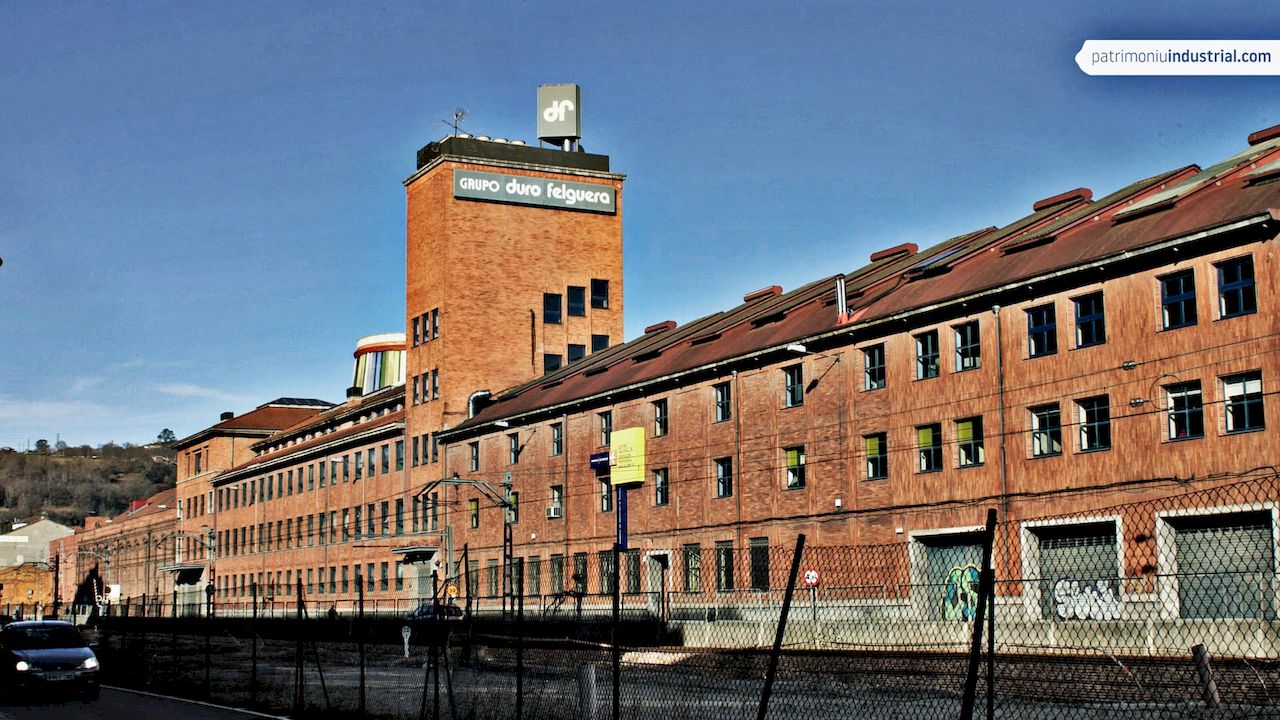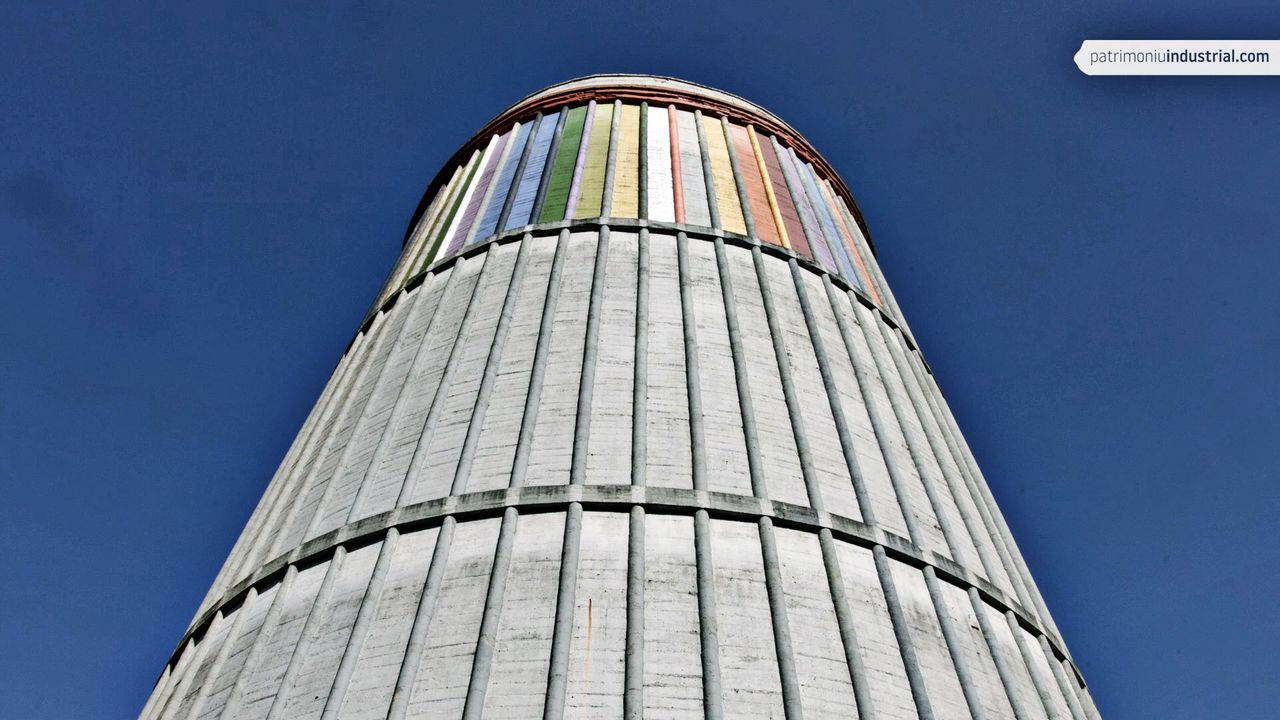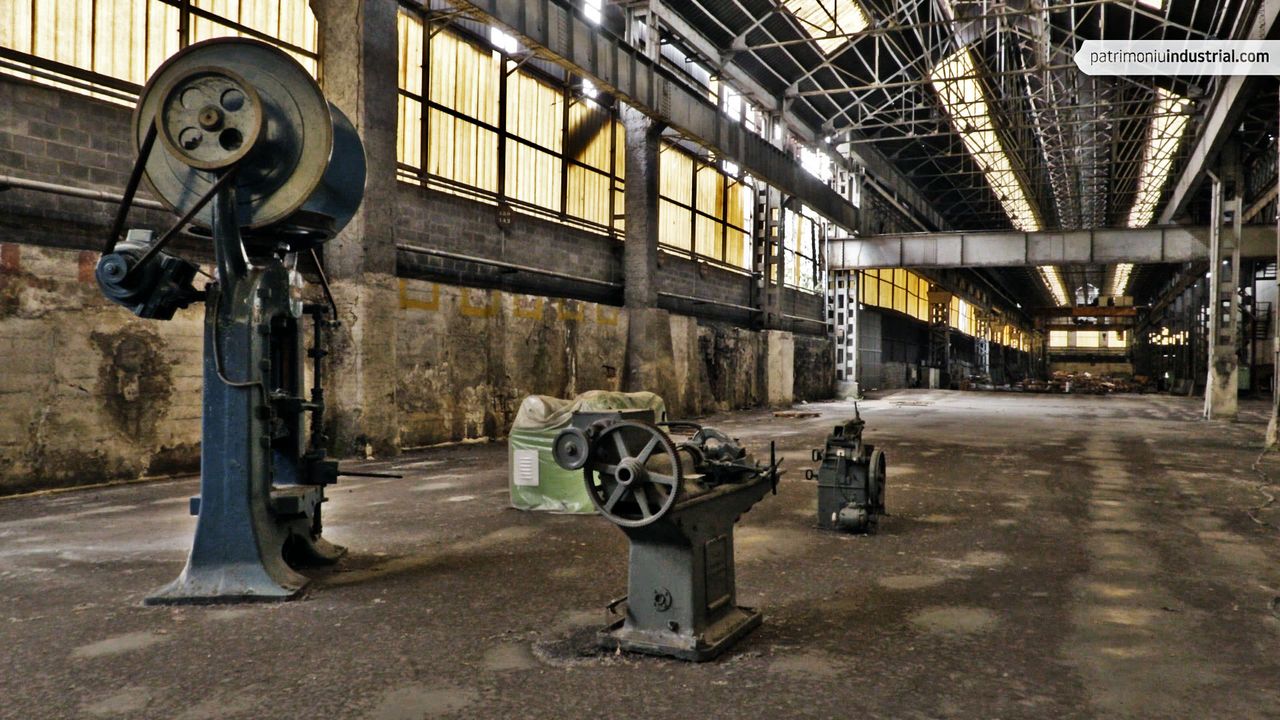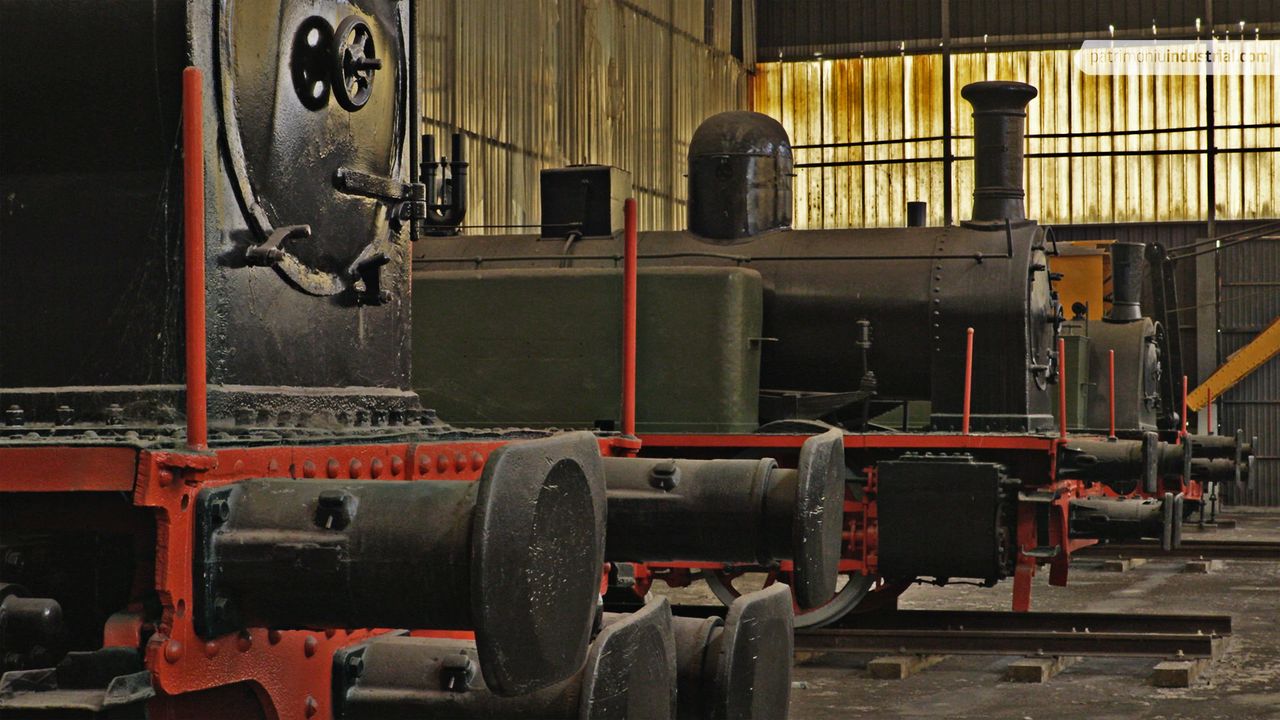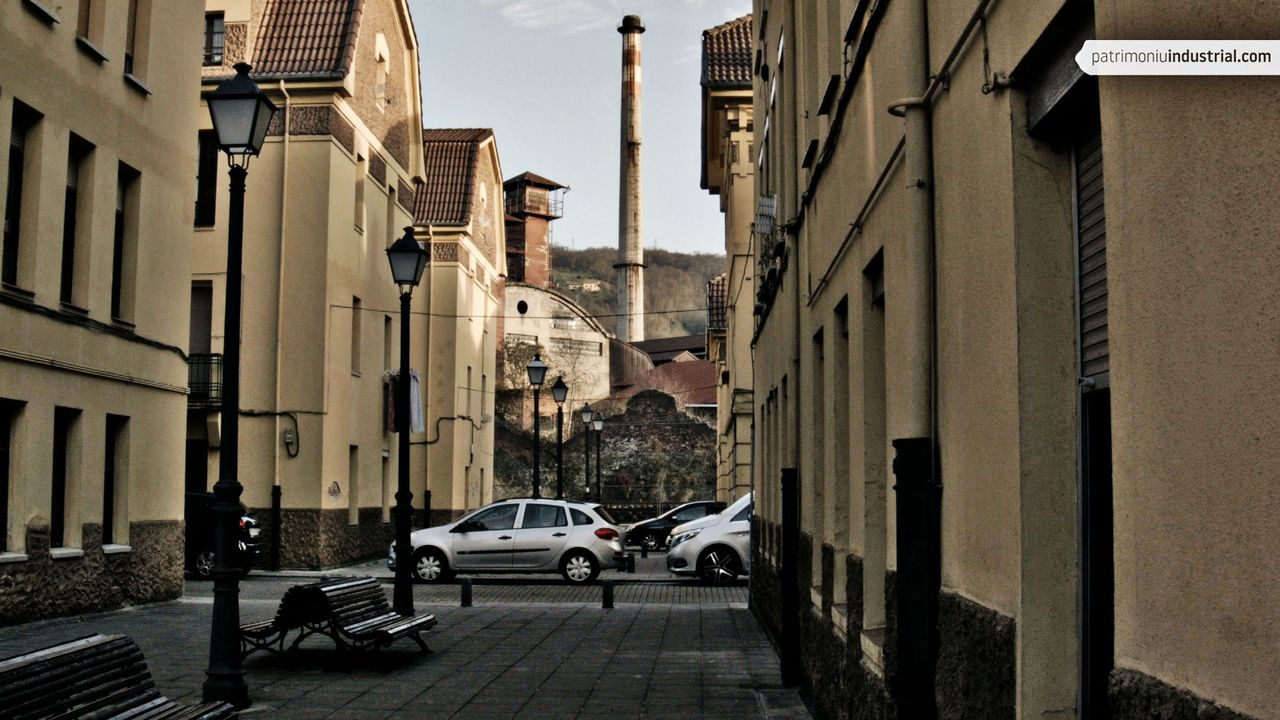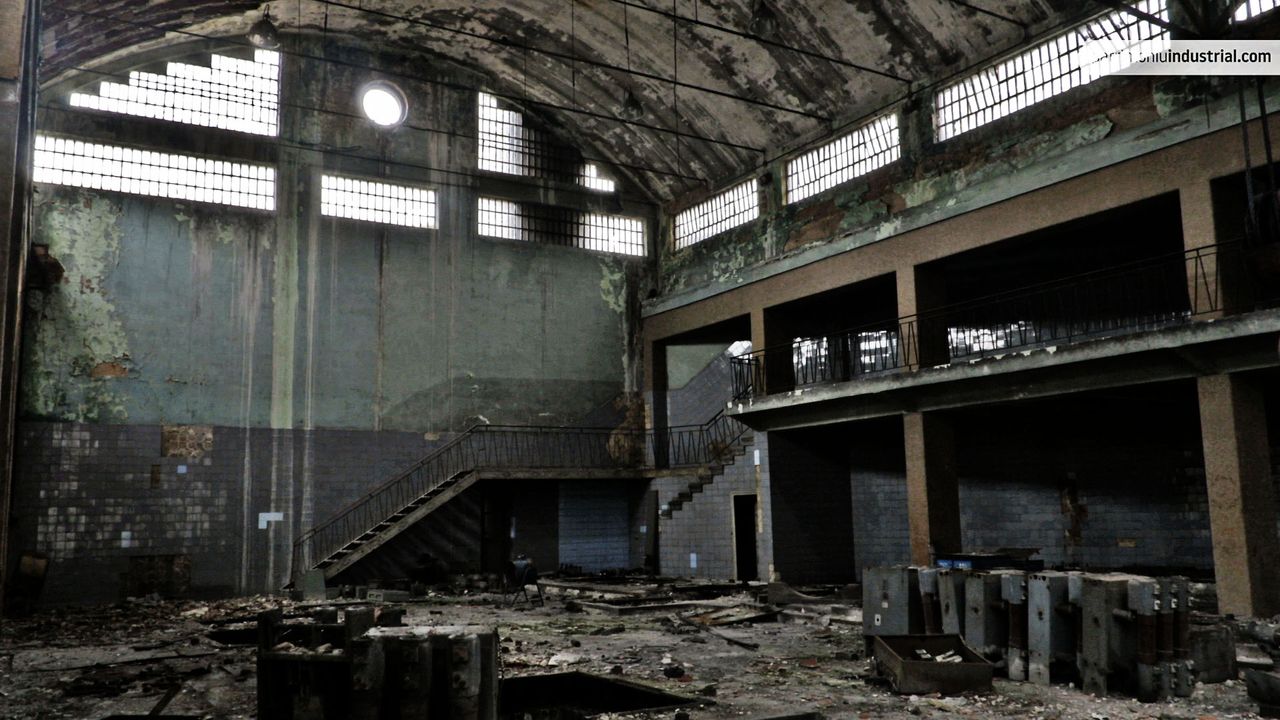 The building used to house the Ilgner electric converter units is part of the group of structures that have been preserved from the old factory of Sociedad Metalúrgica Duro Felguera, in Langreo.
In the mid-1950s, the company incorporated the Ilgner conversion system to guarantee the electricity supply to the rolling mills, as part of a general plan to improve its facilities. This also included the commissioning of two Babcok-Wilcox steam generators, two Adamson turbogenerators, a four-cylinder rolling mill from the German company Demag, a set of Pits pit furnaces and a group of Maerz steel furnaces.
Attached to the Engineering Fit Workshop, the building housed the electrical equipment of Brown Bovery and the Ilgner units of the French company Alsthon, together with the corresponding control panels. It was connected to the rolling mills by a footbridge, which still exists today, over which the electrical cables ran. With a trapezoidal floor plan, it has one storey and is built on top of a basement. The roof system incorporates a concrete vault reinforced with arches and ceramic pieces. An accessible platform, set at mid-height, supported on concrete pillars and enclosed by a railing, runs around the perimeter of the central space.
On the outside, the wall coverings with brickstrips aesthetically match the buildings on the ground floor. Generously sized bays are placed on their walls, covered with translucent glass divided into sections. Two quadrangular ventilation towers stand out, surrounded by railings and covered by hipped roofs. The entrance door to the building is located in the first section of the façade, which has a horizontal layout. This is followed by a wall that combines a section with bays and another one without them, bordering the former compressor room.
Although the Ilgner building is one of the structures that have fortunately been preserved from the Duro facilities, it is in an extremely precarious state of preservation.