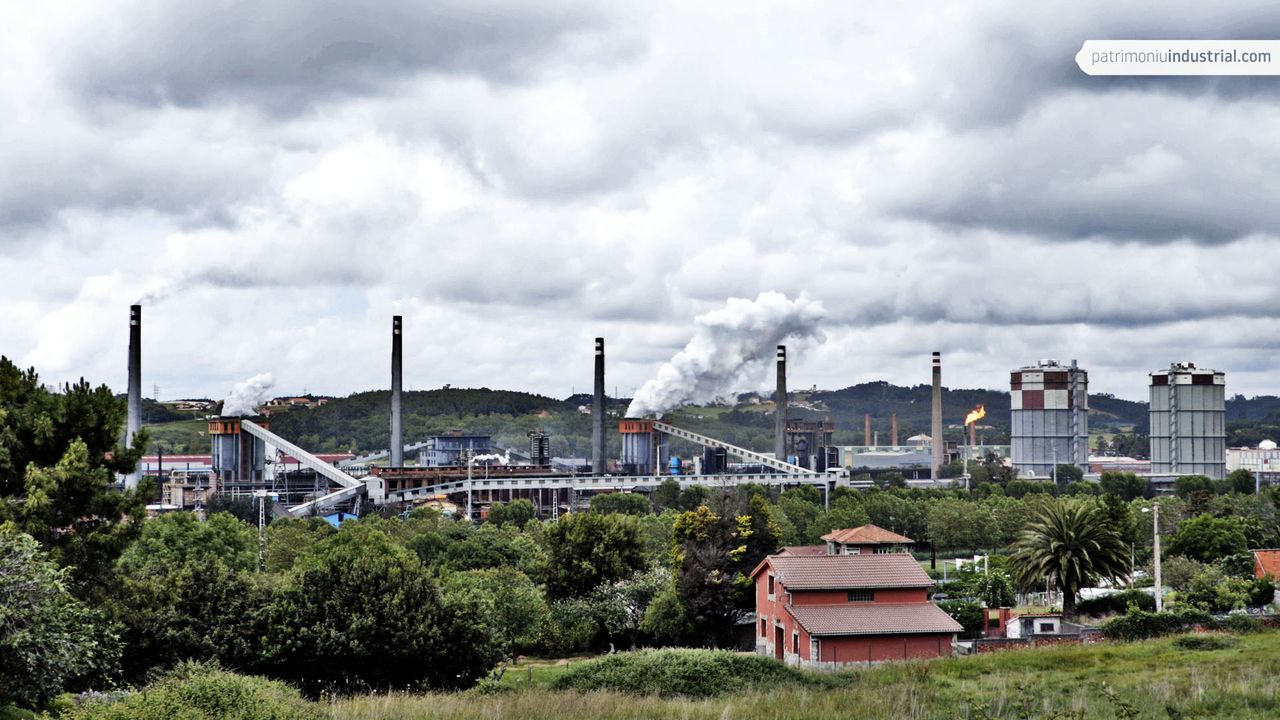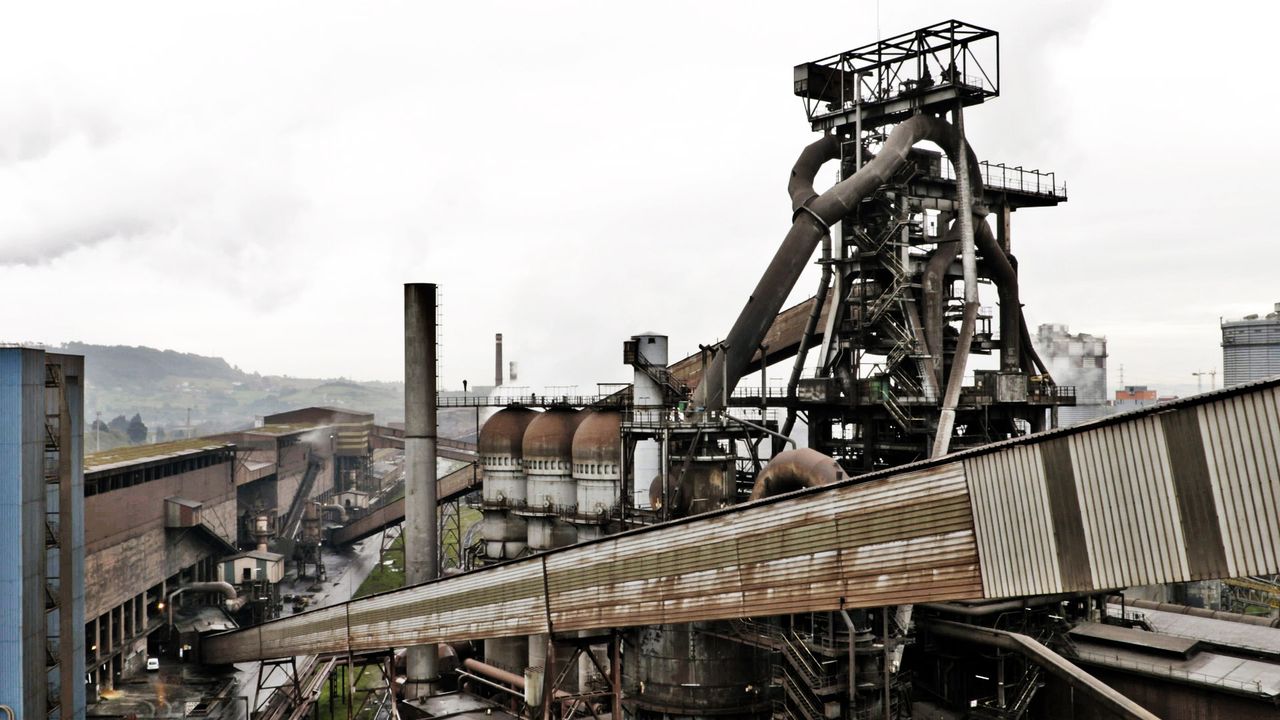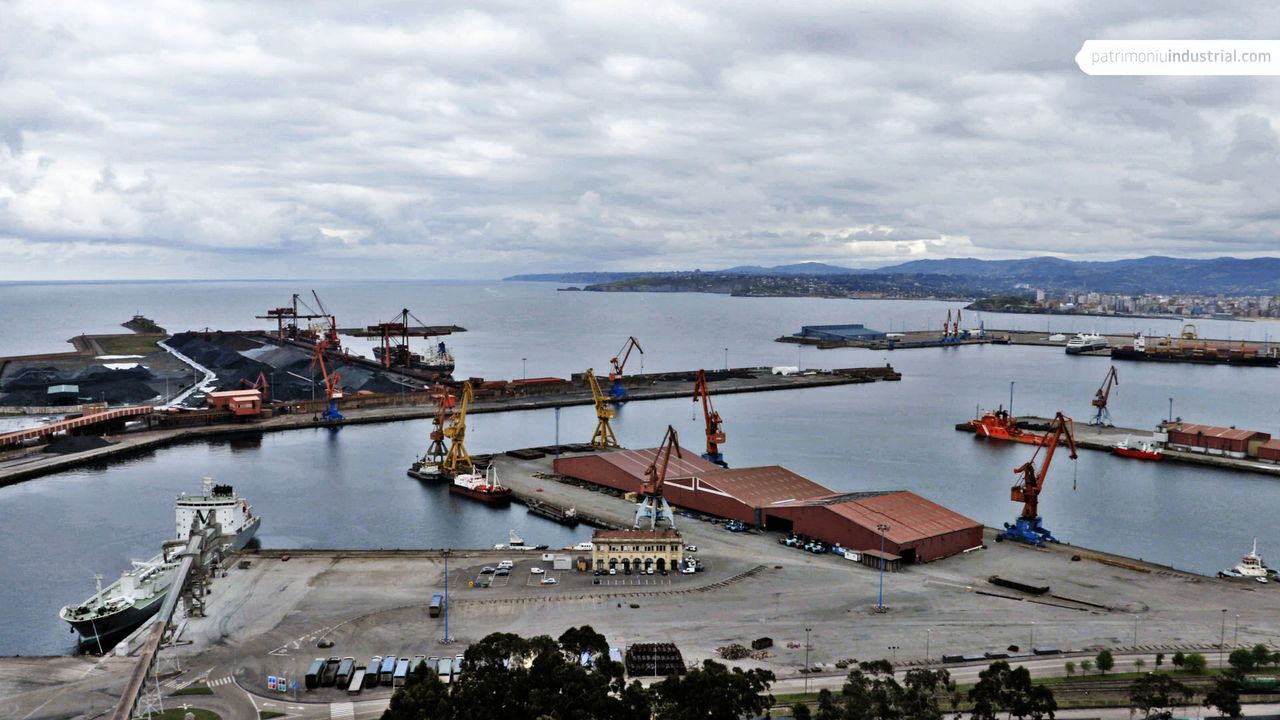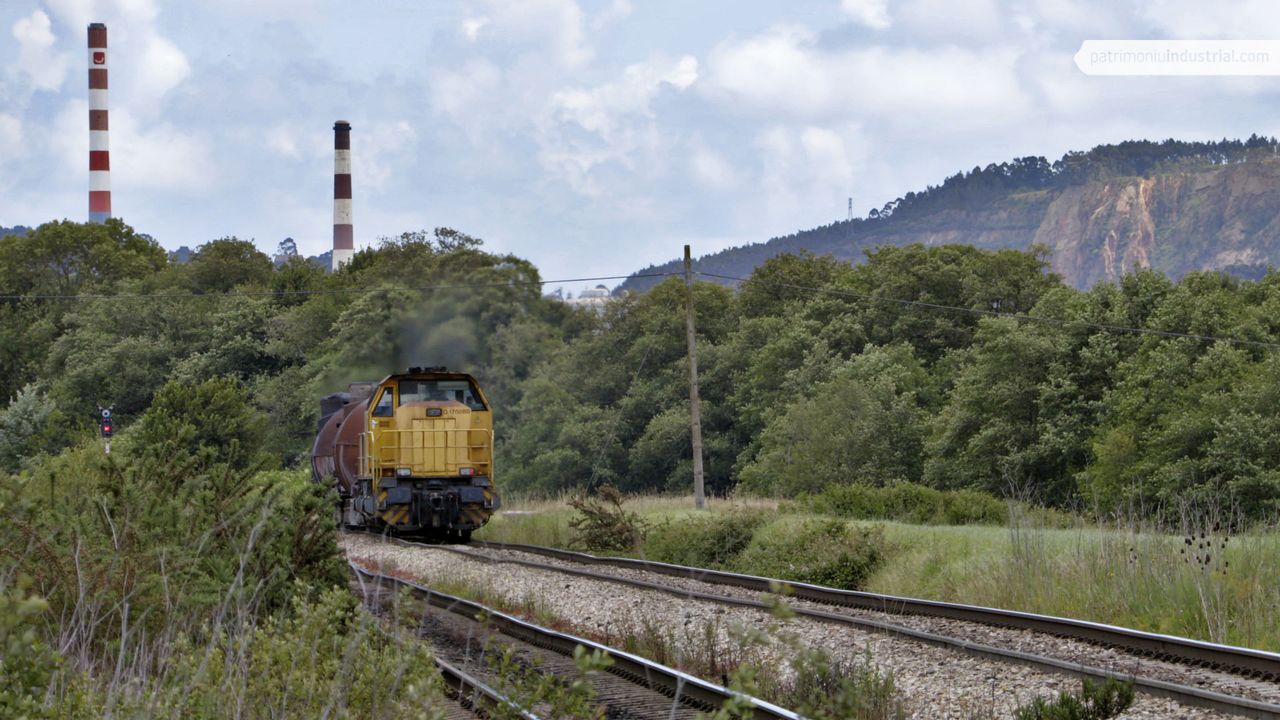 The establishment of ENSIDESA and its railway network were not limited to the immediate surroundings of the Avilés plant: its consequences were plentiful. The need to ensure the supply of raw materials led the company to search for a link with the El Musel seaport.
For this purpose, a railway was laid from Trasona to the Tamón quarry, which was extended to Aboño in order to connect it with the tracks of Junta de Obras del Puerto de Gijón (the authority entity of Gijón's seaport). The route consisted of a 14 kilometre-long and Iberian-gauge single track, and its service began in 1969. The line included steep gradients and a two-kilometre tunnel in Tabaza, which ended near The Valley (El Valle) intermediate station.
In addition, the construction of the UNINSA plant offered the railway the opportunity to become the link between the two large Asturian steelworks. To facilitate this, a triangle-shaped track was built in Aboño in 1972, allowing direct access for trains coming from Veriña via the Renfe tracks. The shipping of pig iron from the blast furnaces in Gijón to the ENSIDESA steelworks began.
This junction was a nuisance due to the level crossing with the general León-Gijón line, which carries heavy rail traffic. It was therefore decided to build a new tunnel under the mount Areo to link the Veriña factory directly with El Valle. It came into operation in 1997 and included a large concrete viaduct in Pervera. Finally, in 2010, the Tabaza tunnel was doubled so that the whole railway had a double track.
Throughout its history, the ownership of the line changed as it did in the large iron and steel plants: it passed from ENSIDESA to CSI (1994), then to Aceralia three years later, which became Arcelor in 2002 and, in 2006, Arcelor-Mittal.
After the closing of the coke batteries in Avilés (2019), the line lost one of its main activities: the transportation of raw coal from Aboño and the transfer of coke back to Veriña. Despite this, it still keeps an important amount of pig iron transportation, rolled steel products and steel torpedoes. It also serves as a link between the railway networks of both factories.
Despite its modernity, this line keeps an enormous heritage interest as one of the last testimonies in Spain of the great railway networks of the Industrial Revolution.