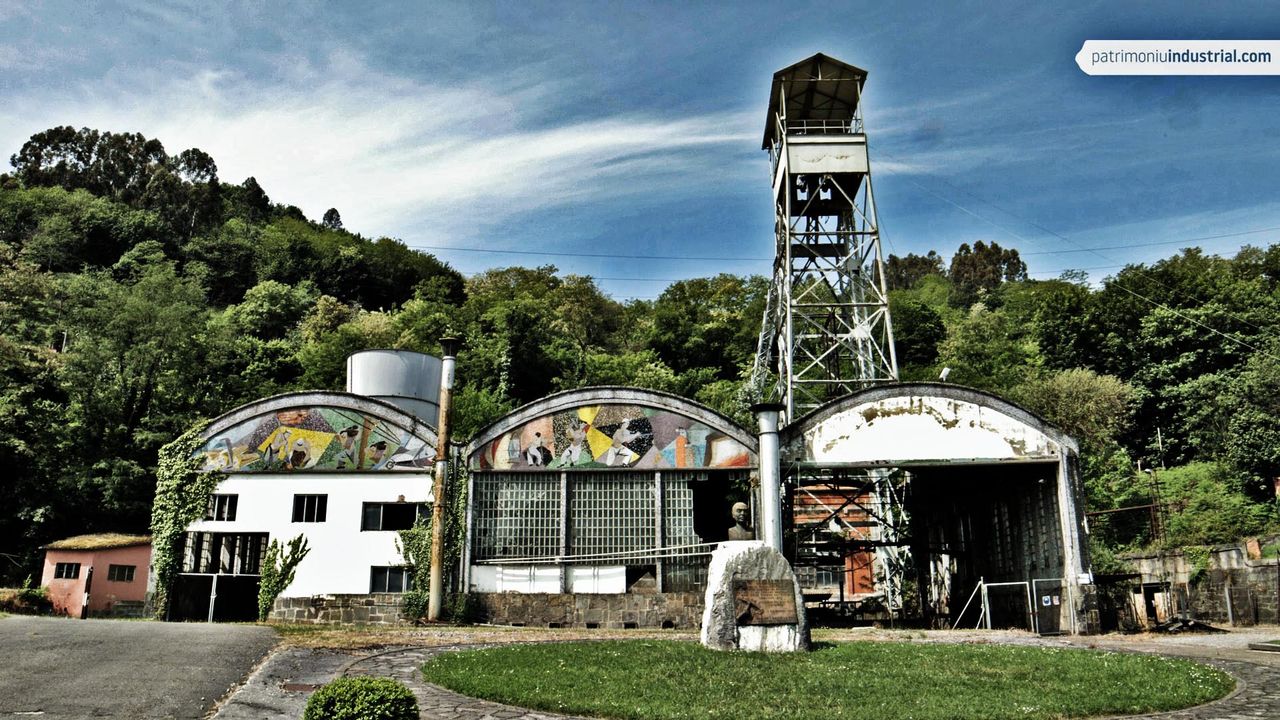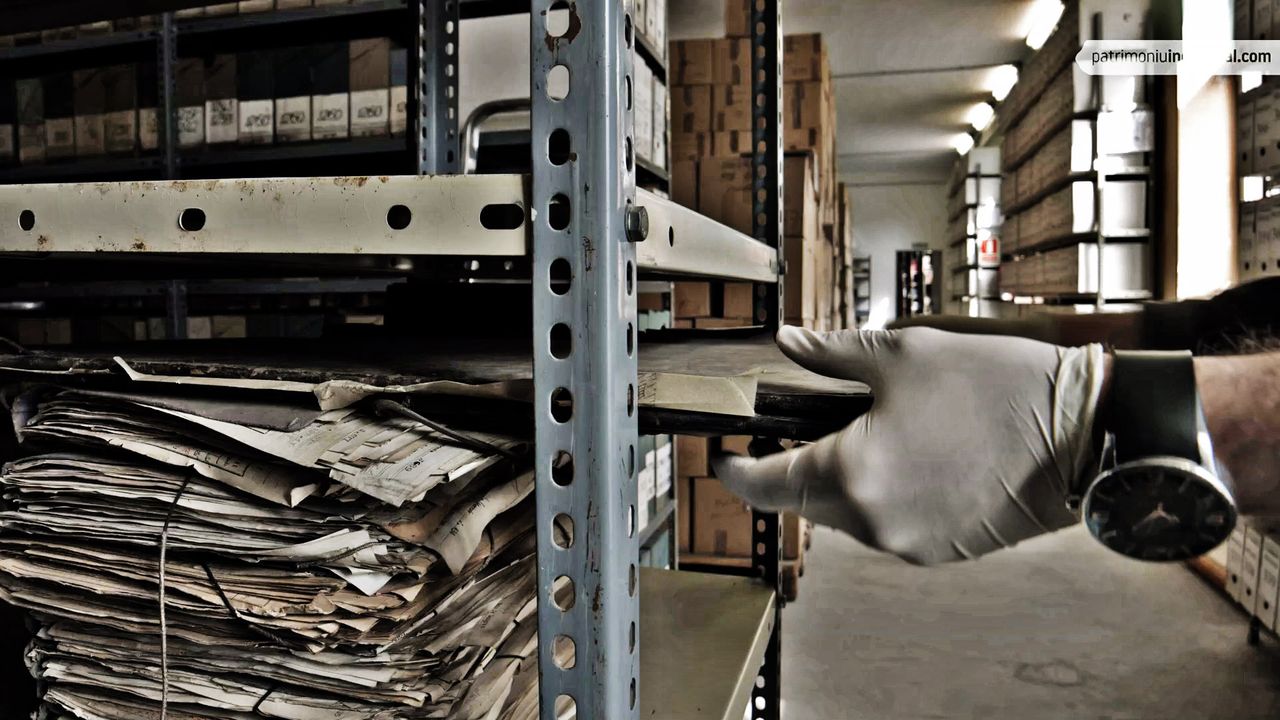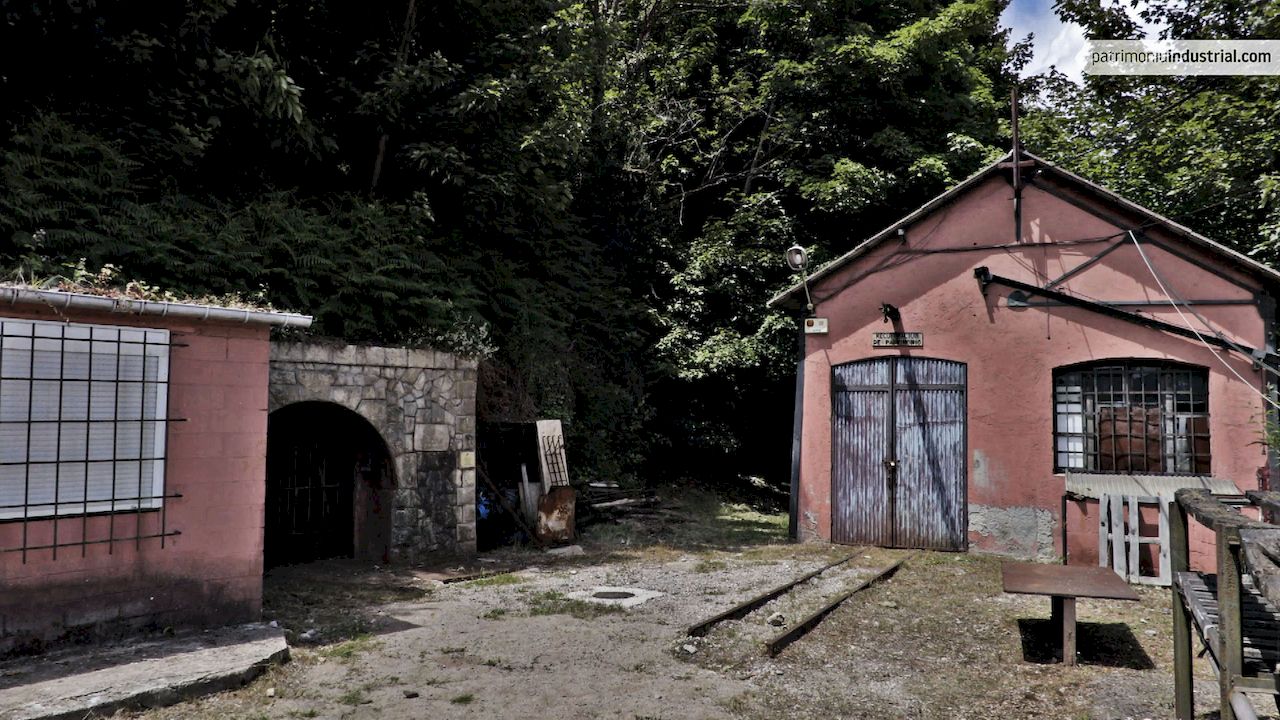 A mine opening is the entryway of a mountain mine. Companies used to reinforce these entryways and build one of them using different shapes, materials, arches and other finishing elements in order to make it stand out. La Nalona is one of the oldest mines in Asturias and also one of the most famous ones for being located next to the Fondón mine.
A mine opening is an aperture to the exterior of a gallery that is used as a way out or as an entryway in a mine. The entrance was normally followed by a horizontal or even an inclined tunnel. When this entrance designates the base level of a mountain mining facility with several slope levels, it may be called adit. This entryway has always a weaker side against landslides. Consequently, in some mining facilities, these entryways were reinforced with a façade. This was built with different materials along the years, starting with irregular stone slabs and eventually becoming stone blocks, bricks or artificial stones. Since the beginning, mining companies used to leave their own signature style in these mine openings.
The Nalona area, used for mine activities since ancient times, had its own peak between 1830 and 1840 and eventually became part of Duro Felguera, which ended up becoming an industrial power company. In fact, the company incorporated the mining areas of Herrero Hermanos in 1902, Unión Hullera in 1906 and Felgueroso Hermanos in 1919 after its formation as a public limited company and its drastic turn into a mining-based company. Before that, the company created by Pedro Duro only had two exploitation cores: Etelvinas in la Hueria de Carrocera and La Nalona in Langreo. In Duro's hands, La Nalona thrives, becomes more modern and complex and keeps creating new underground levels, new mine openings, new inclined planes and railways. In the 1920s, La Nalona begins to show some signs of exhaustion, so the works start taking place under the valley level with a vertical shaft: el Fondón.
The current image of the mine opening has nothing to do with the original one or, at least, nothing to do with how it looked when the mountain mines closed before the 1930s. It still preserves its characteristic arches and its lack of luminosity, a normal feature in early built levels. Nevertheless, the rest of it was removed by the end of the last century. The brick arch with a keystone, the masonry of the walls and the stone dressing finally led to an artificial stone plaster, whose removal would be now advisable.