Martin Siemens Steelworks - ENSIDESA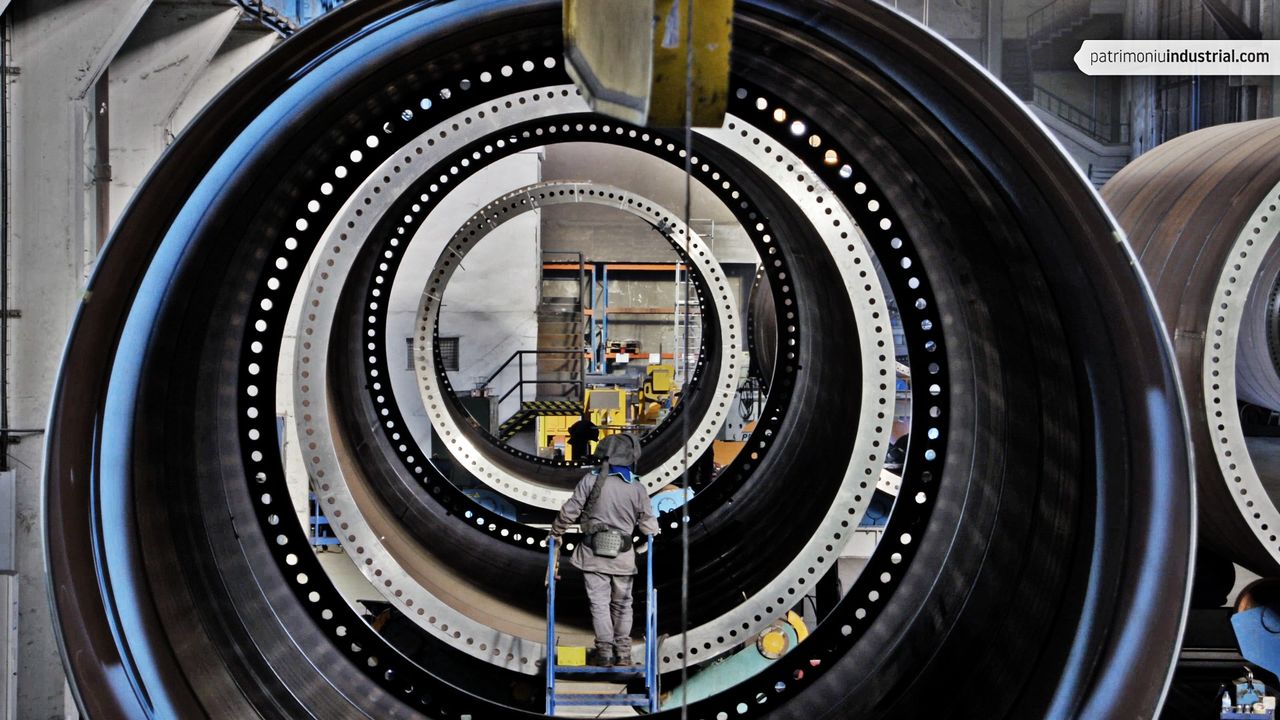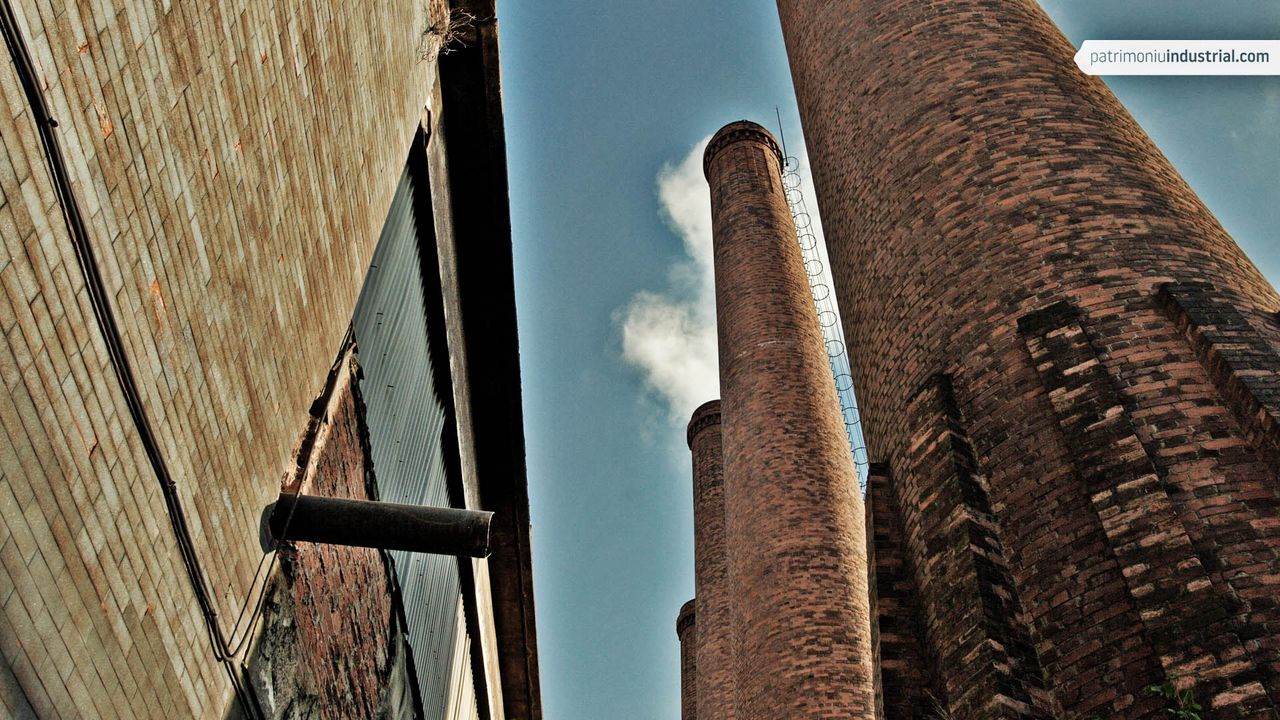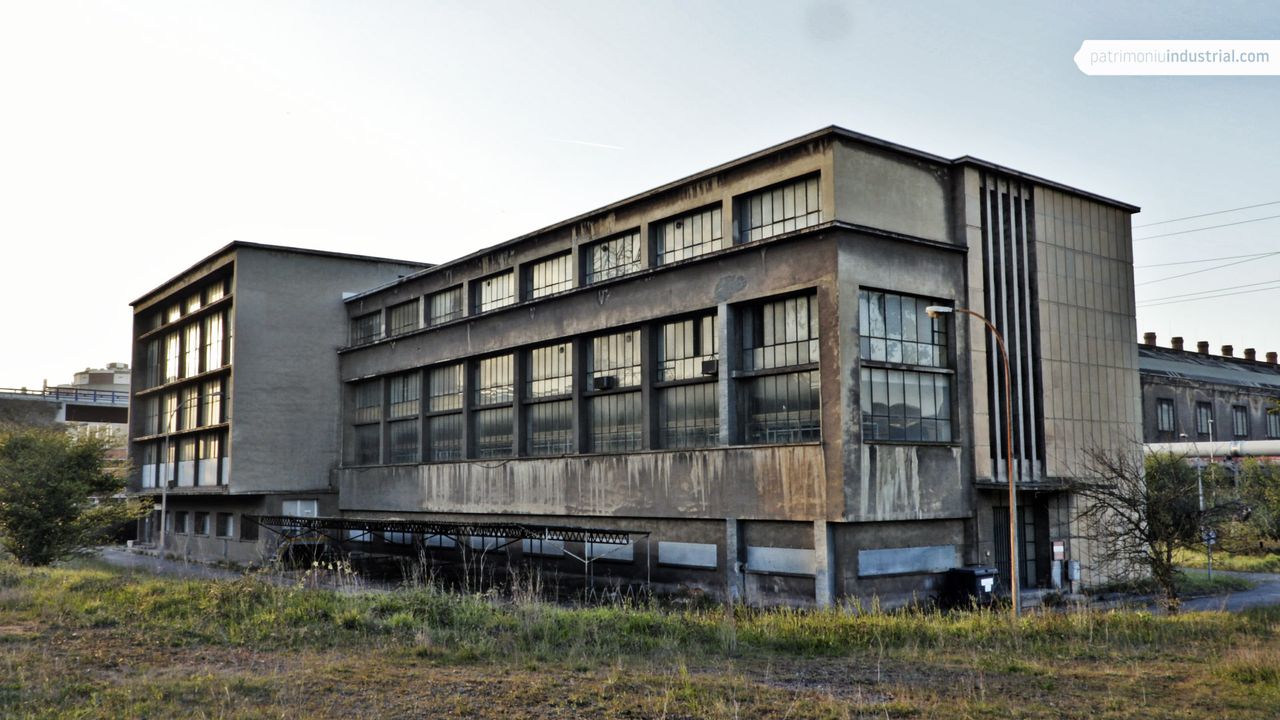 Electrical Rolling Substation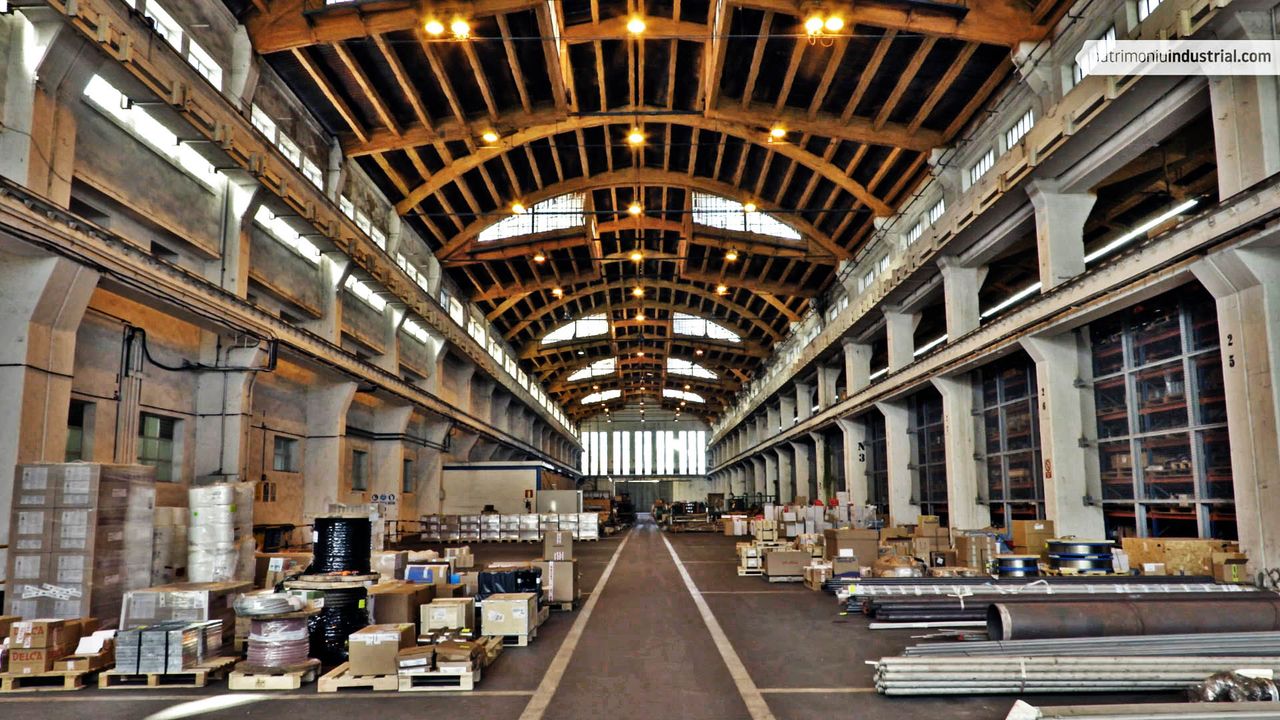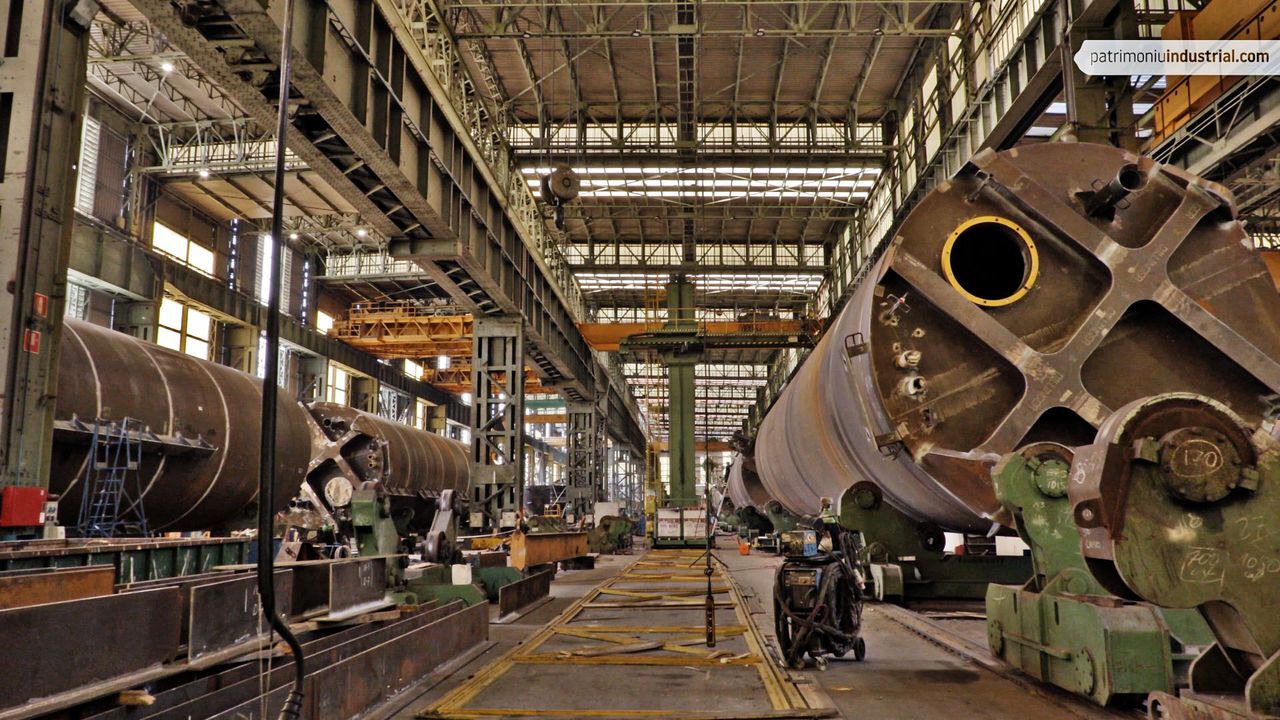 Martin Siemens Steelworks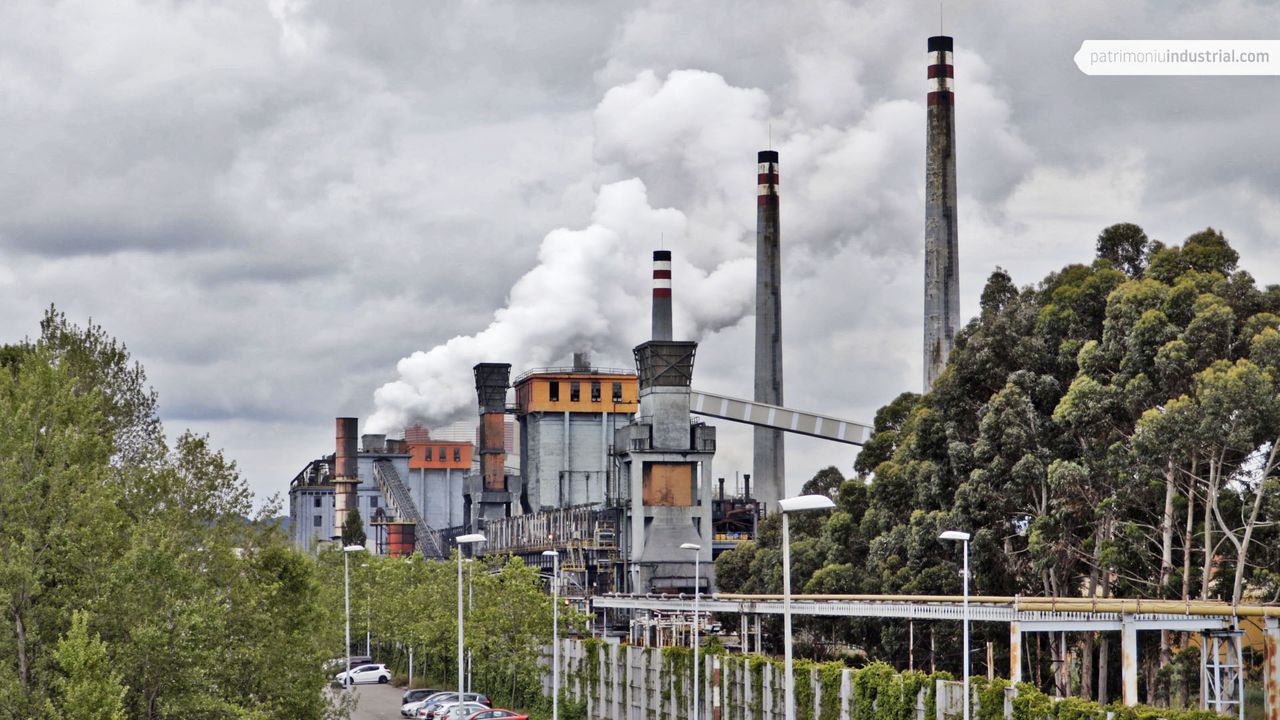 The Martin-Siemens Steelworks, also known as Hornos de Acero, was built near the Valliniello hillside. Its construction works began in 1953 with the levelling of the land, and it came into operation in 1957.
The metal structure of the building is the first of its kind in the factory of Empresa Nacional Siderúrgica, S.A (ENSIDESA), and the immediate precedent of the three Linz-Donawitz steelworks in the same plant. It occupies more than one hundred thousand square metres, and its foundations were more complex to create than the ones in the rest of the buildings. One hundred and two bell piers and more than three thousand piles were used.
The main function of this space, within the steel process, was to apply the corresponding technologies to obtain about 800,000 tonnes of steel per year. This was achieved by using the pig iron produced in the blast furnaces, scrap, limestone and lime as raw materials; and gas and tar derived from the production of coke as fuels. This method of steelmaking created by Carl Wilhelm Siemens and Pierre-Émile Martin gradually lost its industrial relevance with the development of the Linz-Donawitz (LD) method.
The plant is made up of three naves, whose spans range from twenty to almost twenty-six metres, and with different heights to facilitate ventilation and the entry of natural light. The first one housed the tilting furnaces and the mixer, and had two overhead cranes. The second one, destined to the casting process, had four overhead cranes of 140 tons each. These overhead cranes handled ladles of one hundred tons of capacity and, at the same time, arranged their content on ingot trains directed to the pit furnaces. The last hall was used to store the materials needed for production.
The Martin-Siemens Steelworks adheres to the architectural parameters of the modern movement, with diaphanous and versatile interiors, straight lines and simple volumes. After the stoppage of the production, it was reconverted into a metal fabrication workshop for the production of shafts for wind turbines. It maintained the six original brick chimneys after a restoration that scrupulously respected the original values of the building.